Results for Michael McDonald
interviews
Grizzly Bear
Jim and Greg are joined next by the members of Grizzly Bear. The Brooklyn-based band started rather modestly in 2004. Now they've become one of the most talked about groups in indie music today. In addition to notable appearances at Lollapalooza and the Pitchfork Music Festival, the band opened for Radiohead and Paul Simon. Plus, they count Jay-Z and Beyonce as fans! Jim and Greg spoke with Daniel Rossen, Ed Droste, Chris Taylor and Christopher Bear on a Sunday morning in front of a live studio audience at the House of Blues in Chicago. There the band performed songs from its latest album Veckatimest. Unfortunately Michael McDonald wasn't there to join them on "While You Wait for the Others."
Go to episode 206
reviews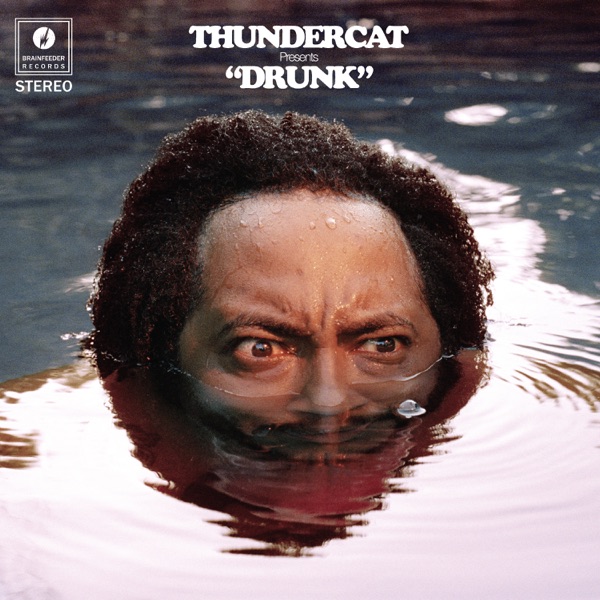 Drunk available on iTunes
Thundercat Drunk
Stephen Bruner, better know as Thundercat, is an in-demand session bassist. A resume containing artists from Kendrick Lamar to Suicidal Tendencies is testament to that. Thundercat is also a songwriter in his own right and has just released his third album, Drunk. Weighing in at 23 tracks, Greg says it is a challenging listen. With references to jazz fusion, Earth, Wind and Fire, and cameos from Kenny Loggins and Michael McDonald he admits the album is"bewildering,"especially as Thundercat vacillates from introspective songs about mortality and police brutality, to shopping for anime in Tokyo. But, Greg says it is an"audio-veritae"of Thundercat's life, that shows virtuosity and personality. That said, Greg stops short of saying Buy It and instead gives it a Try It and he eagerly awaits what is next from Thundercat.Jim, had a much more visceral reaction to this record saying he"despises it"and claiming it left him with a skin rash (Editor's Note: we didn't verify this). He says the album is full of"pointless busyness"as Thundercat tries to cram too many ideas into his music. It goes without saying, Jim gives it a Trash It.
Go to episode 589