Results for Maps
reviews
Show Your Bones available on iTunes
Yeah Yeah Yeahs Show Your Bones
Next up is Yeah Yeah Yeahs. This Brooklyn trio has released Show Your Bones, the highly anticipated follow-up to their debut, Fever to Tell. That successful album produced a hit single, "Maps," and made the band one of the poster children for the new-garage (or new-new wave) scene in New York City. Jim is always skeptical of this scene and of hype in general, but really liked Show Your Bones. He's not sure what lead singer Karen O is singing about, but loves her energy, which channels a combination of Siouxsie Sioux and Chrissie Hynde. Guitar wizard Nick Zinner is also back in top form. Therefore it's a Buy It for Jim. Greg, however, can only give this disc, which was produced by hip hop producer Squeak-E-Clean, a Burn It rating. He thinks there are a number of great tracks, but the songwriting just isn't there.
Go to episode 20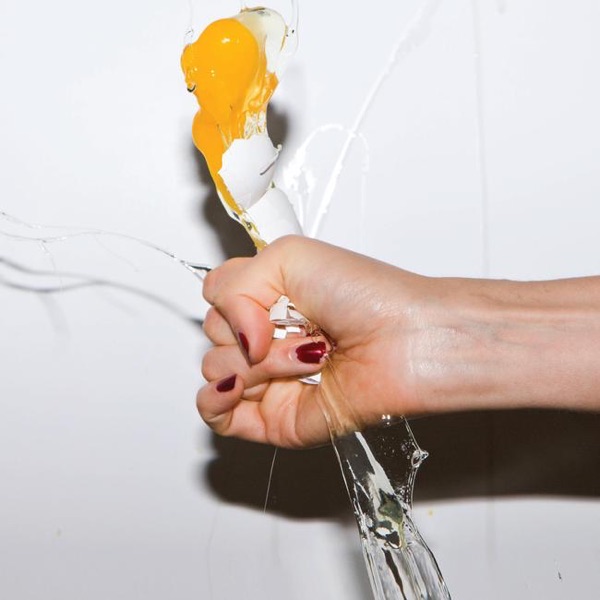 It's Blitz! available on iTunes
Yeah Yeah Yeahs It's Blitz!
It was only eight years ago that the Yeah Yeah Yeahs appeared at SXSW. Now, they have their third record out called It's Blitz! Jim and Greg agree that lead singer Karen O is a stage performer like none other. But, she's only 1/3 of the band. Drummer Brian Chase and guitarist Nick Zinner also have a major impact on the band's sound. So, as Jim points out, it's remarkable that they'd want to"mess"with the two other important elements. Chase's drumming is less frenetic, and Zinner has added synths to his repertoire. Jim thinks the change is not only courageous, but successful and gives It's Blitz! a Buy It rating. Greg not only hears a shift in sound, but a new sense of introspection. He is reminded of the band's emotional 2003 single "Maps." Greg also gives the Yeah Yeah Yeahs a Buy It.
Go to episode 174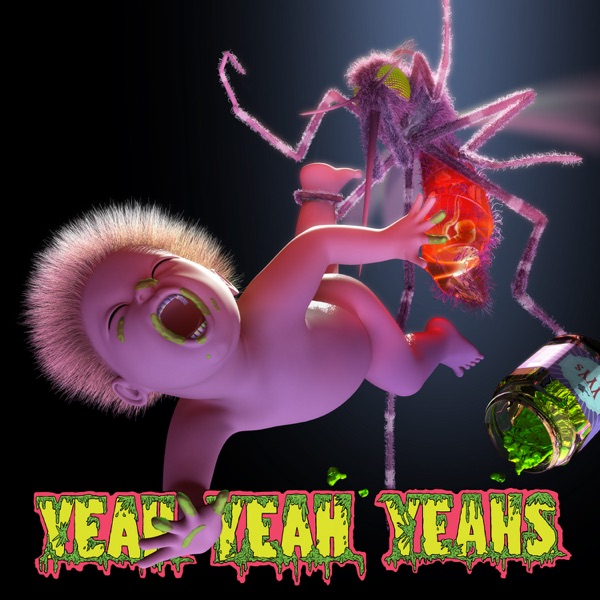 Mosquito available on iTunes
Yeah Yeah Yeahs Mosquito
During the 2000s, two bands forged a New York garage rock revival: The Strokes and the Yeah Yeah Yeahs. Two weeks ago, Jim and Greg eviscerated Comedown Machine, The Strokes' fifth studio effort. This week, they take on the Yeah Yeah Yeahs' latest, Mosquito. Is this yet another case of early promise and later disappointment? Jim says"no way."The album art might turn his stomach, but he's digging Mosquito, which shows the band experimenting with musical styles from gospel to hip-hop. Unlike The Strokes' similar genre experiments, Jim says Mosquito sounds organic, not contrived. Greg agrees. He was a big fan of lead singer Karen O's 2003 song "Maps," so he's glad to hear more of her emotional vocals on this record. Mosquito gets a double Buy It.
Go to episode 385
lists
Unrequited Love Songs
What would rock 'n' roll be if not for the thousands of songs about love and heartbreak? Jim and Greg explore this legacy for this week's Valentine's Day episode featuring the best Unrequited Love Songs:
Go to episode 272
The Best Songs of the Millennium - Mixtapes
Jim and Greg like to end every year with a good old-fashioned mixtape (presented as a new-fashioned mp3 stream). But this year they decided to go even further and compile their favorite songs of the entire decade. They pick highlights to play during this episode, and their entire playlists are below. You can also stream their full mixtapes:
Go to episode 214
Great Starts
The first few bars of a song can make it or break it! Jim and Greg share tracks they think have great starts. They also share one song each that has an iconic ending.
Go to episode 685
Buried Treasures
From a metal group out of Guadalajara, Mexico called Canibales to a genre defying duo called The O'My's out of Chicago, this week, Jim and Greg dish out a batch of Buried Treasures: new music discoveries that you need to hear.
Go to episode 659
featured songs
Featured Songs
White Stripes, We're Going To Be Friends, White Blood Cells, V2, 2001
U2, Boy Falls from The Sky, Live From Good Morning America, unreleased, 2011
Cheap Trick, I Want You To Want Me, At Budokan, Epic, 1979
Redd Kross, I Don't Know How To Be Your Friend, Third Eye, Atlantic, 1990
Yeah Yeah Yeahs, Maps, Fever To Tell, Interscope, 2003
Bill Withers, Ain't No Sunshine, Just As I Am, Reel, 1971
Radiohead, High And Dry, The Bends, Capitol, 1995
Neil Young, Only Love Can Break Your Heart, After The Gold Rush, Reprise, 1970
Smoking Popes, Need You Around, Born To Quit, Capitol, 1995
Roky Erickson, You Don't Love Me Yet, All That May Do My Rhyme, Trance Syndicate, 1995
Jurassic 5, Thin Line, Power In Numbers, Interscope, 2002
Sam Cooke, Bring It On Home To Me, The Best of Sam Cooke, RCA, 1962
Pulp, Babies, His N Hers, Island, 1994 (1:00)
Smokey Robinson and the Miracles, I Second That Emotion, Greatest Hits, Vol. 2, 1968, Motown
The Left Banke, She May Call You Up Tonight, Walk Away Renee/Pretty Ballerina, Smash, 1967
Twilight Hours, Alone, Stereo Night, Princess, 2009
Dire Straits, Romeo And Juliet, Making Movies, Warner Bros., 1980
Aimee Mann, Save Me, Magnolia O.S.T., Reprise, 1999
Billy Bragg, A New England, Life's A Riot With Spy Vs. Spy, Charisma, 1983
Baths, The Vapors, Pop Music/False B-Sides, self-released, 2011
Chromeo, Call Me Up, Fancy Footwork, Vice, 2007
The Decemberists, Calamity Song, The King Is Dead, Rough Trade, 2011
Isobel Campbell & Mark Lanegan, Come Walk With Me, Ballad of the Broken Seas, V2, 2006
Go to episode 272
Featured Songs
The Supremes, You Keep Me Hangin' On, The Supremes Sing Holland-Dozier-Holland, Motown, 1966
The Chambers Brothers, Time Has Come Today, Time Has Come Today (1967 single version), Columbia, 1967
The Kinks, You Really Got Me, You Really Got Me (single), Pye, 1964
Heart, Crazy On You, Dreamboat Annie, Mushroom, 1976
The Temptations, Papa Was A Rolling Stone, All Directions, Gordy, 1972
The Rolling Stones, Rocks Off, Exile On Main St., Rolling Stone, 1972
Joy Division, Love Will Tear Us Apart, Love Will Tear Us Apart (single), Factory, 1980
New Order, Blue Monday, Blue Monday (single), Factory, 1983
John Cale, Hallelujah, Fragments of a Rainy Season, Hannibal, 1992
Talking Heads, Born Under Punches (The Heat Goes On), Remain In Light, Sire, 1980
Yeah Yeah Yeahs, Maps, Fever to Tell, Interscope, 2003
Public Enemy, Fight the Power, Fear of a Black Planet, Def Jam, 1990
N.W.A., Express Yourself, Straight Outta Compton, Ruthless, 1988
X-Ray Spex, Oh Bondage Up Yours!, Germ Free Adolescents, EMI, 1978
Kool & the Gang, Hollywood Swinging, Wild and Peaceful, De-Lite, 1973
The Flaming Lips, The Magician Vs The Headache, Hit To Death in the Future Head, Warner Bros, 1992
The Beta Band, Dry The Rain, The Three E.P.'s, Regal, 1998
Tom Tom Club, Genius of Love, Tom Tom Club, Sire, 1981
Hamilton Bohannon, Let's Start The Dance, Summertime Groove, Mercury, 1978
Phoenix, Long Distance, It's Never Been Like That, EMI, 2006
John Prine, In Spite of Ourselves, In Spite of Ourselves, Oh Boy, 1999
George Jones / B.B. King, Patches, Rhythm Country and Blues, MCA, 1994
Stevie Nicks & Tom Petty and the Heartbreakers, Stop Draggin' My Heart Around, Bella Donna, Atco, 1981
X, Fourth of July, See How We Are, Elektra, 1987
Go to episode 685
Featured Songs
The O'My's, Starship, Starship (single), haight, 2018
Miss World, Click and You're Mine, Waist Management (EP), PNKSLM, 2018
Soft Science, Undone, Maps, Test Pattern, 2018
Canibales, Electricidad, Rocanrol, The Grizzlar, 2018
Say Sue Me, Old Town, Where We Were Together, Damnably, 2018
Julian Cope, That Don't Make a Revolution, Skellington 3, Head Heritage, 2018
Ginkgoa, Boy Bounce, One Time, Ginkgoa, 2018
IDLES, Danny Nedelko, Joy as an Act of Resistance., Partisan, 2018
The Fugees, Nappy Heads, Blunted on Reality, Ruffhouse, 1994
Soundgarden, Spoonman, Superunknown, A&M, 1994
The Notorious B.I.G., Ten Crack Commandments, Life After Death, Bad Boy, 1997
Bob Marley, Running Away, Kaya, Island, 1978
50 Cent, I'm a Hustler, Power of the Dollar, unreleased, 2000
Grandmaster Flash and the Furious Five, The Message, The Message, Sugar Hill, 1982
Kanye West, Power (feat. Dwele), My Beautiful Dark Twisted Fantasy, Roc-A-Fella, 2010
Kevin Gates, 2 Phones, Islah, Atlantic, 2016
The House of Love, I Don't Know Why I Love You, The House of Love, Fontana, 1990
PJ Morton, Claustrophobic, Gumbo, Morton, 2017
Kelis, Bless The Telephone, Food, Ninja Tune, 2014
Sarah Shook & the Disarmers, New Ways To Fail, Years, Bloodshot, 2018
Flyin' Mice, Brighter Day, Brighter Day, Dr. Lime, 1994
Flat Duo Jets, Love Can't Be Right, White Trees, Sky, 1993
Janelle Monáe, Dirty Computer, Dirty Computer, Bad Boy, 2018
Kali Uchis, Flight 22, Isolation, Interscope, 2018
Jean Grae / Quelle Chris, Zero, Everything's Fine, Mello Music, 2018
Allen Toussaint, Southern Nights (Live On Sound Opinions), Southern Nights, Reprise, 1975
Go to episode 659