Results for Manipulator
reviews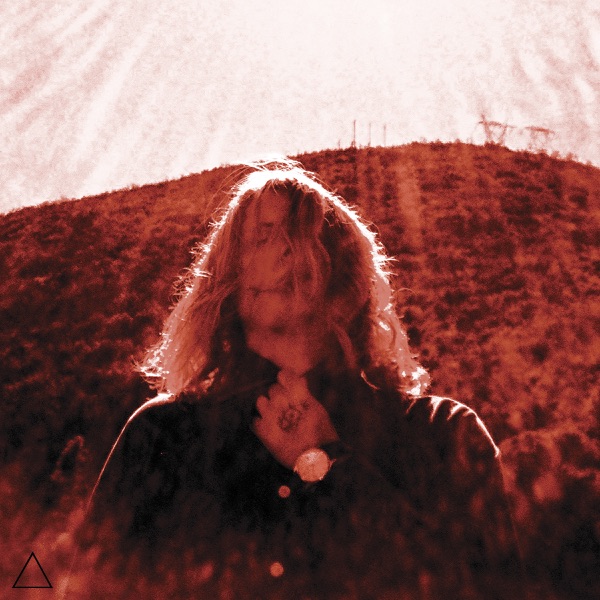 Manipulator available on iTunes
Ty Segall Manipulator
Prolific San Francisco garage rocker Ty Segall has released an abundance of material during his 27-year lifetime. From cassette tapes to EPs to singles, rarely does a year go by without the songwriter starting a new band or collaborating with another. Occasionally, though, Segall does step into the spotlight with a solo release, and his latest, this month's Manipulator, is a real stand-out. Jim thinks all 17 tracks on the album are uniformly great with their refined blend of lo-fi psychedelic pop that harkens back to the best of San Francisco's 1980's psych rock revival. Greg loves it, too, notably for Segall's precise production and successful expression of all his musical personalities. Manipulater is a sprawling album full of loving melodies, great guitar playing, and contemplative lyrics; both critics say Buy It.
Go to episode 458
Ty Segall available on iTunes
Ty Segall Ty Segall
San Francisco's Ty Segall is one of today's most prolific rockers. Since his 2008 debut, he's collaborated with bands like Traditional Fools and Fuzz, in addition to his own solo work. For his most recent self-titled album, Ty Segall, he recorded with his touring band. Jim thinks that this album is extraordinary, combining elements of glam rock, psychedelic sounds, and fiery garage rock a'la 13th Floor Elevators. Jim particularly enjoyed "Orange Color Queen", an ode to Ty's girlfriend that he called "a touching love song". Greg says that this is an album to love, his most song-focused and diverse record in his catalog, right up there with 2014's Manipulator. Both critics say Buy It.
Go to episode 584
featured songs
Featured Songs
The Isley Brothers, Work to Do, Brother, Brother, Brother, Sony Music Distribution, 1972
The Animals, We Gotta Get Out of This Place, Animal Tracks, EMI Music Distribution, 1965
John Lennon, Working Class Hero, John Lennon/Plastic Ono Band, Capitol, 1970
Van Morrison, Cleaning Windows, Beautiful Vision, Warner Bros., 1982
The Clash, Career Opportunities, The Clash, Epic, 1977
Dolly Parton, 9 to 5, Greatest Hits, RCA, 1982
R.E.M., Finest Worksong, Document, Capitol, 1987
Bob Marley & the Wailers, Night Shift, Rastaman Vibration, Tuff Gong, 1976
Lou Reed, Don't Talk to Me About Work, Legendary Hearts, BMG, 1983
The Jam, Smithers-Jones, Setting Sons, Universal Distribution, 1979
The Flaming Lips, Bad Days, Clouds Taste Metallic, Warner Bros., 1995
Todd Rundgren, Bang on the Drum All Day, The Ever Popular Tortured Artist Effect, Bearsville, 1983
Ty Segall, Manipulator, Manipulator, Spunk, 2014
Ty Segall, The Clock, Manipulator, Spunk, 2014
Deee-lite, Rubber Lover, Infinity Within, Elektra, 1992
Parliament, Flashlight, Funkentelechy Vs. the Placebo Syndrome, Casablanca/Universal, 1977
Jodeci, My Phone, Forever My Lady, Universal Distribution, 1991
Bob Dylan/Jim James, Nothing to it, The New Basement Tapes, Electro Magnetic/ Harvest/ Universal, 2014
Lene Lovich, New Toy, Flex, Rhino, 1980
The Waitresses, I Know What Boys Like, Wasn't Tomorrow Wonderful, N/A, 1982
Adam and the Ants, Zerox, Dirk Wears White Sox, Epic, 1979 soundopinions.org Bootsy Collins on Sound Opinions
Go to episode 458
Featured Songs
Joe Esposito, You're the Best, The Karate Kid Soundtrack, Casablanca, 1984
Shellac, All the Surveyors, Dude Incredible, Touch and Go, 2014
Wussy, Teenage Wasteland, Attica!, Damnably, 2014
Aphex Twin, CIRCLONTA6A (syrobonkus mix), Syro, Warp, 2014
Mary J. Blige, Therapy, The London Sessions, Capitol, 2014
FKA Twigs, Numbers, LP1, Young Turks, 2014
Ty Segall, Feel, Manipulator, Drag City, 2014
Spoon, Rainy Taxi, They Want My Soul, Loma Vista, 2014
Sturgill Simpson, Life of Sin, Metamodern Sounds in Country Music, High Top Mountain, 2014
Le Butcherettes, Burn the Scab, Cry is for the Flies, Nadie Sound Inc., 2014
Benjamin Booker, Have you Seen My Son, Benjamin Booker, ATO, 2014
Ex Hex, Don't Wanna Lose, Rips, Merge, 2014
The War on Drugs, Under the Pressure, Lost in the Dream, Secretly Canadian, 2014
Gordon Lightfoot, The List, Sundown, Reprise, 1974
Protomartyr, I Stare at Floors, Under Color of Official Right, Hardly Art, 2014
Against Me!, True Trans Soul Rebel, Transgender Dysphoria Blues, Total Treble and Xtra Mile, 2014
Kelis, Friday Fish Fry, Food, Ninja Tune, 2014
Kraftwerk, The Telephone Call, The Telephone Call (Single), Elektra, 1987
Robert Plant, Rainbow, Lullaby and…The Ceaseless Roar, Warner Bros., 2014
The Go, Hire a Navy, Fiesta, Burger Records, 2013
The Kickstand Band, Promenade, Summer Means Fun EP, N/A, 2013
Go to episode 471