Results for Liverpool
interviews
Top Albums of 2005
The"Best Records"list: It's"a sacred thing"in pop music fandom, says Jim, requiring a discerning ear and laser-like focus. Thankfully, our hosts are here to help. After sifting through hundreds of records, and countless days spent listening (perhaps to the discontent of their wives), they've managed to pick out their absolute favorites. Here's what Jim and Greg say they'll still be listening to in 2006.
Go to episode 2
Mark Lewisohn
January 10 marks the 50th anniversary of The Beatles stateside debut, Introducing the Beatles! This was 10 days before Meet the Beatles!, but whether you were introduced to these lads from Liverpool or you met them, you were hit with a thunderbolt—one that has continued to electrify decades after. So what were these four like before they were fab? Who were John, Paul, Ringo and George as young men, performing in skiffle groups like the Quarrymen and jet setting to Hamburg with Stuart Sutcliffe and Pete Best? To get insight into these early days, leading up to Beatlemania and their smash debut, we turn to leading Beatles historian Mark Lewisohn. He worked with the band on The Beatles Anthology and now has a new book out called The Beatles All These Years, Volume 1: Tune In. In its 800 pages, Lewisohn reveals who had the biggest row with Stu (Paul), who had the biggest appetite for prellies (John), and most important, who was the biggest stud (Ringo). He also sheds light on John's complicated relationship with women and why The Beatles were so ahead of its time, even in 1962.
Go to episode 425
Alex Cox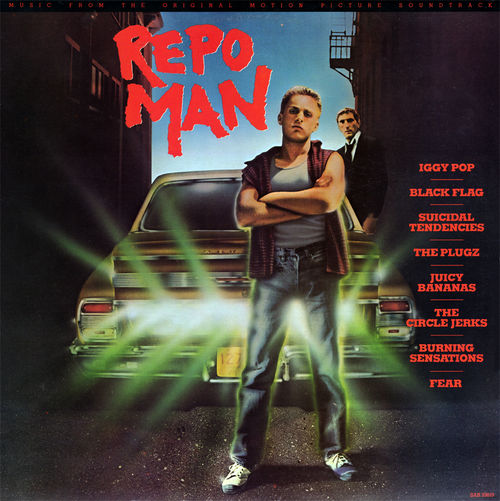 Filmmaker Alex Cox joins Jim and Greg this week for a lively conversation about his punk rock-infused movies like Repo Man, Sid and Nancy, and Walker. Though originally from Liverpool, Cox first encountered punk rock through the Los Angeles scene of bands like Fear, Suicidal Tendencies, and Black Flag. When he made his debut film Repo Man in 1984, he enlisted all his favorite bands for the soundtrack. The movie was initially a flop, but the popularity of that legendary soundtrack album eventually turned it into a cult classic. Cox followed up that with another definitive punk film – Sid and Nancy, a biopic of the Sex Pistols' Sid Vicious and his girlfriend Nancy Spungen.
Sid and Nancy was the beginning of a long collaboration between Cox and Joe Strummer of The Clash. Strummer appeared in and composed for the spaghetti western homage Straight to Hell and the controversial 1987 film Walker. Alex Cox speaks with Jim and Greg about working with Strummer, enlisting both Iggy Pop and Michael Nesmith of The Monkees to make Repo Man, and the difficulties of making political films in Hollywood.
Go to episode 632
Klaus Voorman
Klaus Voormann was an artist living in Hamburg when he followed the sound of live music down into a cellar one night and happened upon his first live rock and roll show. He saw two acts from Liverpool that night: Rory Storm and the Hurricanes (with Ringo Starr on drums) and an irreverent dance band called The Beatles.
The friendship he struck up with The Beatles would alter the course of his life and prove to be lifelong. When they leapt forward into psychedelia with Revolver, they turned to Voormann to create a fitting cover image. That work won a Grammy and a place of honor (in tattoo form) on Jim's arm. When John Lennon started pulling away from The Beatles, he enlisted Voormann to play bass in the Plastic Ono Band. George Harrison and Starr followed suit, trusting their "A Hard Day's Night" era roommate, Voormann, to provide the bassline on many of their solo albums as well.
His stature as a session bass player grew throughout the 1970's- he can be heard on albums by Carly Simon, Harry Nilsson and Lou Reed among many others. In the early 1980s Voormann added"producer"to his resume through his work with the German band, Trio.
Go to episode 686