Results for Lisztomania
reviews
Wolfgang Amadeus Phoenix available on iTunes
Phoenix Wolfgang Amadeus Phoenix
Another new summer pop album is by the French band Phoenix. Their fourth album is called Wolfgang Amadeus Phoenix. That title and their song "Lisztomania" may give listeners the impression that this is a cerebral record. That impression would be wrong, however. For Greg this is a perfectly sequenced, filler-free pop record that combines disco with new wave. For Jim it's an entrancing album from start to finish. Both hosts give the new Phoenix a Buy It.
Go to episode 185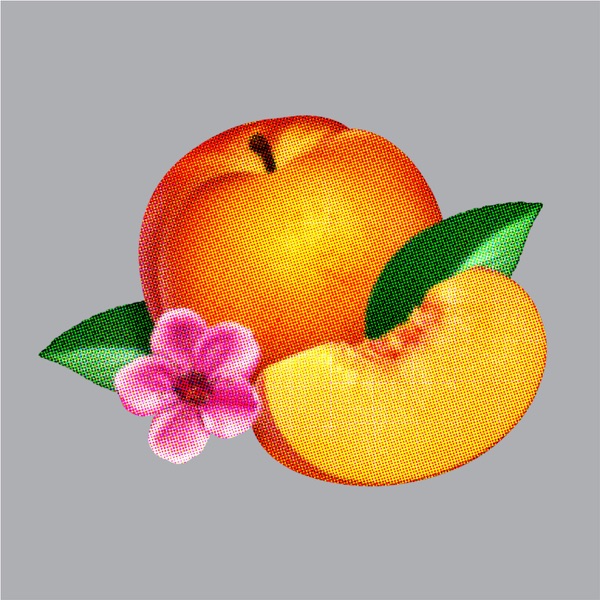 Bankrupt! available on iTunes
Phoenix Bankrupt!
It's been four years since the French electropop band Phoenix dropped by Sound Opinions to play those infectious breakout singles "Lisztomania" and "1901." For most American music fans, those tracks and the band's 2009 breakthrough album, Wolfgang Amadeus Phoenix, came out of nowhere (savvy French fans would've known the band's previous collaborations with Air and Daft Punk). Phoenix's latest album, Bankrupt!, isn't nearly so under the radar. But does it measure up to the hype? Greg doesn't hear a single as strong as"Lisztomania"or"1901,"but insists the album may fare better overall. Frontman Thomas Mars was inspired by his wife Sofia Coppola's 2010 film Somewhere, giving the album a theme. And, more ambient and R&B-inspired tracks show the band is evolving musically. Greg says Buy It. But Jim can't get over the lack of a hits. This is fine bubbly dance pop for summer, he says, but Bankrupt! is only a Burn It.
Go to episode 386
featured songs
Featured Songs
The Lemonheads, It's a Shame About Ray, It's a Shame About Ray, Atlantic, 1992
Koko Taylor, Let The Good Times Roll, Deluxe Edition, Alligator, 2002
Koko Taylor, I'd Rather Go Blind, Deluxe Edition, Alligator, 2002
Steve Earle, White Freightliner Blues, Townes, New West, 2009
Steve Earle, Pancho and Lefty (Live on Sound Opinions), Townes, New West, 2009
Steve Earle, Brand New Companion, Townes, New West, 2009
Steve Earle, Marie, Townes, New West, 2009
Townes Van Zandt, Cocaine Blues, Live at the Old Quarter, Houston, Texas, Tomato, 1977
Townes Van Zandt, Marie, No Deeper Blue, Sugar Hill, 1995
Steve Earle, Lungs (Live on Sound Opinions), Townes, New West, 2009
Steve Earle, Colorado Girl, Townes, New West, 2009
Townes Van Zandt, Tecumseh Valley, Live at the Old Quarter, Houston, Texas, Tomato, 1977
Townes Van Zandt, Pancho and Lefty, The Late Great Townes Van Zandt, Poppy, 1972
Black Eyed Peas, Boom Boom Pow, The E.N.D. (Energy Never Dies), Interscope, 2009
Black Eyed Peas, Party All the Time, The E.N.D. (Energy Never Dies), Interscope, 2009
Phoenix, 19:01, Wolfgang Amadeus Phoenix, V2, 2009
Phoenix, Lisztomania, Wolfgang Amadeus Phoenix, V2, 2009
Phoenix, Love Like a Sunset Part I, Wolfgang Amadeus Phoenix, V2, 2009
DJ Kaos,"Love the Nite Away (Tiedye Remix),"Rong / DFA, 2009
Blondie, Call Me, American Gigolo, Polydor, 1980
Gloria Gaynor, I Will Survive, Love Tracks, Polydor, 1979
Minutemen, Do You Want New Wave or Do You Want The Truth, Double Nickels on the Dime, SST, 1984
Go to episode 185
Featured Songs
The Beatles, Ticket to Ride, The Beatles: Rock Band, N/A, 2009
Lil Wayne, Lollipop, Tha Carter III, Cash Money, 2008
Elvis Presley, Blue Suede Shoes, Elvis Presley, RCA Victor, 1956
Phoenix, 1901, Wolfgang Amadeus Phoenix, Glassnote, 2009
Air, J'ai Dormi Sous L'eau, Premiers Symptomes, Virgin, 1998
Phoenix, Lisztomania (Live on Sound Opinions), Wolfgang Amadeus Phoenix, Glassnote, 2009
Phoenix, Long Distance Call, It's Never Been Like That, EMI, 2006
Phoenix, Lisztomania, Wolfgang Amadeus Phoenix, Glassnote, 2009
Phoenix, Playground Love (Live on Sound Opinions), Virgin Suicides, Virgin, 2000
Phoenix, Girlfriend, Wolfgang Amadeus Phoenix, Glassnote, 2009
Phoenix, Love Like A Sunset, Pt. 1, Wolfgang Amadeus Phoenix, Glassnote, 2009
Phoenix, 1901 (Live on Sound Opinions), Wolfgang Amadeus Phoenix, Glassnote, 2009
Phoenix, Rome, Wolfgang Amadeus Phoenix, Glassnote, 2009
Air, Love, Love 2, Virgin, 2009
Air, Do The Joy, Love 2, Virgin, 2009
Fugs, Frenzy, The Fugs Second Album, Fantasy, 1993
Kanye West, I Wonder, G.L.O.W. In The Dark Tour EP, Roc-A-Fella, 2009
The Drifters, Answer the Phone, I'll Take You Where the Music is Playing, Rhino Atlantic, 1965
Invisible, Binary, Invisible, N/A, 2009
Muse, I Belong To You, The Resistance, Warner Bros., 2009
Go to episode 204
Featured Songs
U2, I Fall Down, October, Island, 1981
Phoenix, 1901, Wolfgang Amadeus Phoenix, Glass Note, 2009
Air, J'ai Dormi Sous L'eau, Premiers Symptomes, Astralwerks, 1999
Serge Gainsbourg, Ballade De Melody Nelson, Histoire de Melody Nelson, Light in the Attic, 1971
Phoenix, Lisztomania, Wolfgang Amadeus Phoenix, Glass Note, 2009 Live on Sound Opinions
Phoenix, Long Distance Call, Phoenix, Astralwerks, 2006
Phoenix, Lisztomania, Wolfgang Amadeus Phoenix, Glass Note, 2009
Phoenix, Playground Love, Playground Love, Astralwerks, 2008 Live on Sound Opinions
Phoenix, Girlfriend, Wolfgang Amadeus Phoenix, Glass Note, 2009
Phoenix, Love Like A Sunset, Wolfgang Amadeus Phoenix, Glass Note, 2009
Phoenix, 1901, Wolfgang Amadeus Phoenix, Glass Note, 2009 Live on Sound Opinions
Phoenix, Rome, Wolfgang Amadeus Phoenix, Glass Note, 2009
Bettye LaVette, Love Reign O'er Me, Interpretations: The British Rock Songbook, Anti, 2010
Bettye LaVette, Wish You Were Here, Interpretations: The British Rock Songbook, Anti, 2010
Mano Negra, Mala Vida, Puta's Fever, Alliance, 1989
Birdman, Money to Blow, Pricele$$, Universal, 2009
Yoko Ono, Mindweaver, Season of Glass, Geffen, 1981
Dan Deacon, Snookered, Bromst, Carpark, 2009
The National, Conversation 16, High Violet, 4AD, 2010
Go to episode 235