Results for Levon Helm
interviews
Glenn Kotche
This week Jim and Greg are joined by percussionist extraordinaire Glenn Kotche. He is best known as one of the members of Wilco, but he also has a number of side projects, and a new solo album entitled Mobile. Glenn joins our hosts to discuss all things drumming and to play some of his inventive music. What makes Glenn's drumming style so special is that it ranges from the avant-garde to the straight-ahead rock he does with Wilco, yet it's always in service of the song. You can hear his solo tracks "Monkey Chant" and "Projections of (What) Might" during the show.
After playing for a bit, Glenn gives our hosts a little tour around his kit. Some of Glenn's toys include crotales, a glockenspiel, contact mics (which amplify and alter the drum sounds), and a superball mallet (or half of it). The drummer also has a prepared snare drum which is affixed with different springs and wires, similar to a John Cage prepared piano. He also stole his wife's fruit basket, which the two received as a wedding present. But, perhaps the most unusual percussion instruments that Glenn uses are light-sensitive toy crickets that anyone can pick up in Chinatown.
The discussion ends with a conversation about some of the best (and worst) rock drummers. Some of Jim, Greg, and Glenn's favorites include: Mo Tucker of the Velvet Underground, Meg White of The White Stripes, Elliott Smith, Levon Helm of The Band, and Keith Moon of The Who (despite the accusations of overplaying).
Go to episode 42
reviews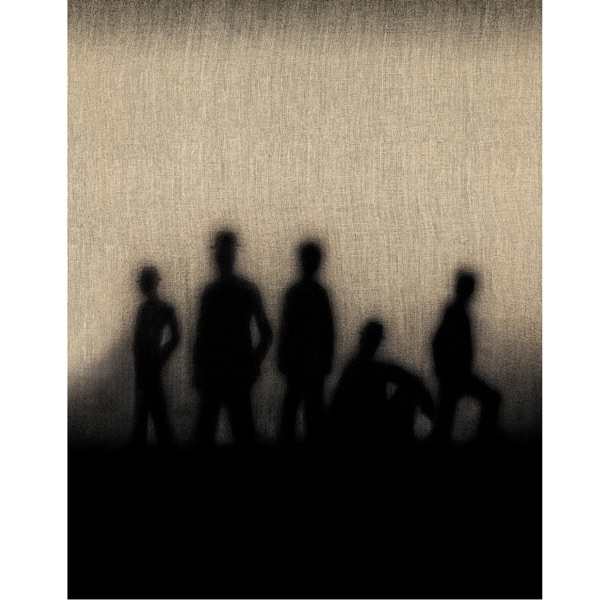 A Musical History available on iTunes
The Band A Musical History
A Musical History from folk-rock group The Band is one of the most comprehensive sets featured on the show. It contains five CDs with more than one hundred songs, as well as a DVD and a book. Greg suspects that the release of this set is lead singer Robbie Robertson's attempt to set the record straight on The Band's history. The many disputes over songwriting credits have been made quite public by some recent biographies, as well as Martin Scorsese concert film The Last Waltz. This set follows the long chronology of this group from its initial incarnation as The Hawks to their role as touring band for Bob Dylan on the 1966 Electric Tour. It also features tracks from The Basement Tapes, a famous bootleg of songs Dylan and The Band recorded while living in Woodstock, New York. Jim and Greg are both really impressed with how packed this set is, and are careful to point out that although Robertson has painted himself as the"auteur"of the group, The Band had many great vocalists including Richard Manuel and Levon Helm, the group's drummer. Pressed to come up with another singing drummer, Jim can only think of Genesis' Phil Collins.
Go to episode 3
news
Music News
More sad news at the top of the show this week. Singer and drummer Levon Helm recently died at age 71, and as Jim and Greg explain, he was a fascinating character in rock, one that might epitomize American music. His self-effacing personality combined with his never-flashy drum style gave The Band exactly what it needed. They also note how extraordinary it was for a drummer to be such an accomplished vocalist. You can hear it on tracks like "The Weight" and "Up on Cripple Creek," and especially The Band's Marvin Gaye cover "Don't Do It." Fans should also check out Helm's star turn in The Right Stuff and Coal Miner's Daughter.
Go to episode 335
Music News
What does it say about the music industry when 2011's highest-earning musician didn't release any new music? Dr. Dre tops Forbes' annual list of music industry earners with an income of $110 million, beating out industry heavyweights like Bieber and Macca. But fans are still waiting for Detox - Dre's highly anticipated follow up to 2001 and The Chronic. So how'd Dre do it? By selling a ton of headphones.
Throughout the year Jim and Greg have paid homage to the musical greats we've lost. There were some big names in 2012 - Whitney Houston, Etta James, Levon Helm, Donna Summer, and Davy Jones just to name a few. With the year coming to a close, Jim and Greg take a moment to recognize more artists they didn't get to earlier this year: DC's own Godfather of Go-go Chuck Brown, and Eastern music ambassador Ravi Shankar. They play Brown's "Bustin' Loose" and Shankar's "Dhun (Fast Teental)" from the sitar master's 1967 Monterey Pop Festival performance in appreciation.
Go to episode 370