Results for Le Noise
reviews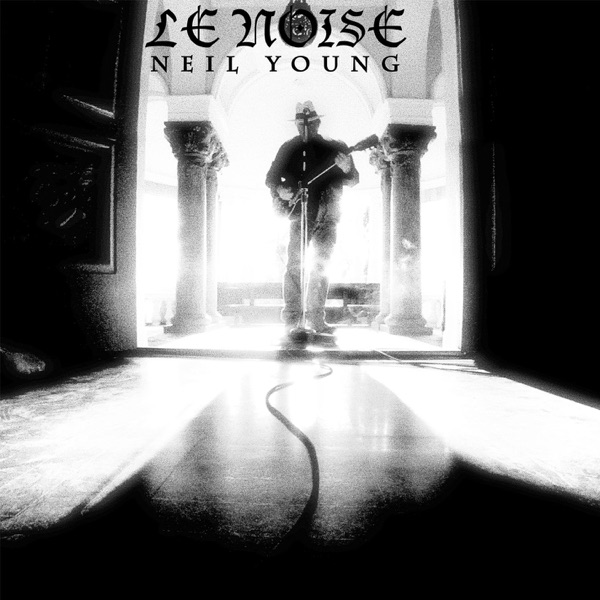 Le Noise available on iTunes
Neil Young Le Noise
Another musician with impressive career longevity is Neil Young. At 64, he's still trying to reinvent his sound, and with Le Noise he comes out with a "folk-metal" sound. This is a true solo effort, though he did get help from super-producer Daniel Lanois. It's Young's voice and guitar + Lanois' effects, and Greg loves the result. While the lyrics are simple, they are really powerful and emotional. It's one of his best, according to Greg, and deserves a Buy It rating. Jim admits that much of the lyrical content isn't new, but it's done beautifully. And the sound is beautiful. He commends Young's courage and seconds that Buy It.
Go to episode 254
lists
The Best Albums of 2010
It's the moment all music fans wait for…the end of the year best-of list!
Go to episode 263
featured songs
Featured Songs
The Sex Pistols, God Save the Queen, Never Mind the Bollocks, Warner Bros., 1977
Glee cast, Toxic, Toxic (Glee Cast Version), Columbia, 2010
Central Band Of RAF, Never in the Field of Human Conflict, Reach For The Skies, Decca, 2010
U2, Boy Falls From The Sky, Spider-Man: Turn Off The Dark original score, unreleased, 2010
U2, Out of Control, U2 Three, CBS, 1979
U2, I Will Follow, Boy, Island, 1980
Public Image Ltd, No Birds, Metal Box, EMI/Virgin, 1979
U2, An Cat Dubh/Into the Heart, Boy, Island, 1980
U2, New Year's Day, War, Island, 1983
U2, Sunday Bloody Sunday, War, Island, 1983
U2, Pride (In the Name of Love), The Unforgettable Fire, Island, 1984
U2, Elvis Presley in America, The Unforgettable Fire, Island, 1984
U2, Where the Streets Have No Name, The Joshua Tree, Island, 1987
U2, Helter Skelter (live), Rattle and Hum, Island, 1988
U2, Zoo Station, Achtung Baby, Island, 1991
U2, Discotheque, Pop, Island, 1997
U2, If You Wear that Velvet Dress, Pop, Island, 1997
U2, Your Blue Room, Passengers: Original Soundtracks 1, Island, 1995
U2, Even Better Than the Real Thing, Achtung Baby, Island, 1991
Neil Young, Walk With Me, Le Noise, Reprise, 2010
Neil Young, Hitchhiker, Le Noise, Reprise, 2010
Neil Young, Peaceful Valley Boulevard, Le Noise, Reprise, 2010
Black Mountain, Let Spirits Ride, Wilderness Heart, Jagjaguwar, 2010
Black Mountain, Buried By The Blues, Wilderness Heart, Jagjaguwar, 2010
Black Mountain, Radiant Hearts, Wilderness Heart, Jagjaguwar, 2010
Nosaj Thing, Quest, Drift, Alpha Pup, 2009
Aretha Franklin, Call Me, This Girl's in Love with You, Atlantic, 1970
Phil Collins, Thru These Walls, Hello, I Must Be Going!, WEA, 1982
Neil Young, Everybody Knows This Is Nowhere, Everybody Knows This Is Nowhere, Reprise, 1969
Go to episode 254
Featured Songs
Susan Boyle, Perfect Day, The Gift, Syco/Columbia, 2010
Johnny Cash, Wanted Man, At San Quentin, Columbia, 1969
Pretoria Philharmonia Orchestra, Thus Spoke Zarathustra, Classic Dreams Vol.2, Music4License, 1998
Kid Cudi, These Worries, Man on the Moon: The Legend of Mr. Rager, Motown, 2010
Sharon Van Etten, Peace Signs, Epic, Ba Da Bing!, 2010
Massive Attack, Paradise Circus, Heligoland, Virgin, 2010
Warpaint, Undertow, The Fool, Rough Trade, 2010
Charlotte Gainsbourg, Vanities, IRM, Elektra, 2010
Robyn, Dancing On My Own, Bodytalk, Konichiwa, 2010
Salem, Redlights, King Night, I Am Sound, 2010
Neil Young, Walk With Me, Le Noise, Reprise, 2010
Best Coast, Summer Mood, Crazy For You, Mexican Summer, 2010
Cee-Lo Green, Wildflower, The Lady Killer, Elektra, 2010
The Besnard Lakes, Albatross, The Besnard Lakes Are The Roaring Night, Jagjaguwar, 2010
Kanye West, Blame Game, My Beautiful Dark Twisted Fantasy, Roc-A-Fella/Def Jam, 2010
Janelle Monáe, Come Alive (The War Of The Roses), The ArchAndroid, Bad Boy, 2010
Johnny Thunders, Get Off The Phone, L.A.M.F Revisited, Jungle, 1984
Sleigh Bells, Crown On The Ground, Treats, N.E.E.T./Mom & Pop, 2010
The B-52's, Rock Lobster, The B-52's, Warner Bros., 1979
Go to episode 263