Results for Kingdom Come
reviews
Kingdom Come available on iTunes
Jay Z Kingdom Come
This week Jay Z releases his tenth album, American Gangster. Inspired by the movie of the same name, the current king of hip hop (and possibly of all time), brings another dose of gangsta stories told with his trademark flow. In 2003, the rapper"retired,"and then un-retired. His return album, Kingdom Come, was a major disappointment to Jim and Greg, but Greg for one is pleased with what he's hearing on American Gangster. The stories are nothing new, but Greg loves the way Jay-Z crafts them. He is also returning to the '70s blaxploitation sound that infused one of his best albums, The Blueprint. While the mogul certainly doesn't need any cash, Greg gives this album a Buy It. Jim is less enthused. He loves the production, and was shocked to hear great beats from Sean"Diddy"Combs, but the lyrics are too much of a hurdle for him to get over. He wishes Jay Z's ideas were as complex and nuanced as those in the movie American Gangster and only gives the record a Try It.
Go to episode 102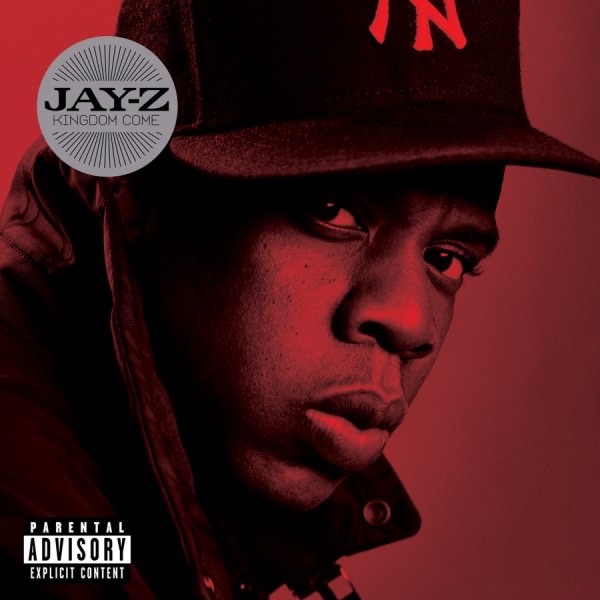 Kingdom Come available on iTunes
Jay-Z Kingdom Come
After a much-hyped"retirement,"Jay-Z has returned with a new album, Kingdom Come. While many folks take up pottery or flock to Florida during their retirement, the hip-hop star became a CEO, bought a basketball team, and made a number of cameos. Perhaps this life didn't satisfy J-Hova, because he was compelled to return to rapping after only three years. But, neither Jim nor Greg can understand the urgency. To them, he just sounds bored. This is not a new issue for Jay-Z — he's often been plagued with a great voice and very little to say. But Greg thinks Kingdom Come is his worst effort ever. The album gets two Trash Its.
Go to episode 52
featured songs
Featured Songs
Bruce Springsteen, Streets of Philadelphia, Philadelphia: Music From the Motion Picture, Epic, 1993
Steve Miller Band, The Joker, The Joker, Capitol, 1973
TLC, Waterfalls, CrazySexyCool, LaFace, 1994
The Deele, Body Talk, Street Beat, SOLAR, 1983
Alabama Shakes, Don't Wanna Fight, Sound & Color, Rough Trade, 2015
Bobby Brown, Every Little Step, Don't Be Cruel, MCA, 1988
The Whispers, Rock Steady, Just Gets Better with Time, SOLAR, 1987
The Drifters, Under the Boardwalk, Under the Boardwalk / I Don't Want to Go On Without You, Atlantic, 1964
OutKast feat. Sleepy Brown, The Way You Move, Speakerboxxx/The Love Below, LaFace/RCA, 2003
OutKast, The Way You Move (Instrumental), The Way You Move, Arista, 2003
Whitney Houston, I'm Your Baby Tonight, I'm Your Baby Tonight, Arista, 1990
Meghan Trainor, All About That Bass, Title (EP), Epic, 2014
Usher, You Make Me Wanna…, My Way, LaFace, 1997
Rick Ross, Hustlin', Port of Miami, Def Jam, 2006
Jay Z, Show Me What You Got, Kingdom Come, Roc-A-Fella, 2006
Lady Gaga feat. Colby O'Donis, Just Dance, The Fame, Interscope, 2008
Twista feat. Kanye West & Jamie Foxx, Slow Jamz, Kamikaze, Atlantic, 2004
Rihanna, Pon De Replay, Music of the Sun, BMG Direct Marketing, Inc., 2005
Bon Jovi, It's My Life, Crush, Polydor, 2000
Ricki and the Flash, American Girl, Ricki and the Flash (Original Motion Picture Soundtrack), Universal, 2015
iamamiwhoami, Chasing Kites, Blue, To whom it may concern., 2014
Bob Dylan & The Band, Long Distance Operator, The Basement Tapes, Columbia, 1975
The Bad Examples, You Owe Me Money, Bad Is Beautiful, Waterdog, 1990
Sonic Youth, Teen Age Riot, Daydream Nation, Enigma, 1988
Kelly Clarkson, A Moment Like This, American Idol: Greatest Moments, RCA, 2002
Go to episode 542