Results for Josh Homme
interviews
Josh Homme
While only just 40, Josh Homme is already a rock 'n' roll veteran with a ton of projects under his belt. The most famous of those is Queens of the Stone Age, the Palm Desert band who is touring behind its most recent release, Like Clockwork. But before Queens, there was the pioneering stoner rock band Kyuss. That band broke up in 1995, and Josh quit music altogether. But, it was The Screaming Trees and his stint as"youth pastor,"that brought him back to his fans. One of those fans is none other than Dave Grohl. And, while celebrating Grohl's 40th birthday at, where else, Medieval Times, he linked up with John Paul Jones. The trio formed Them Crooked Vultures over a turkey leg, and thus was born one of the greatest rock creation myths ever.
Go to episode 403
reviews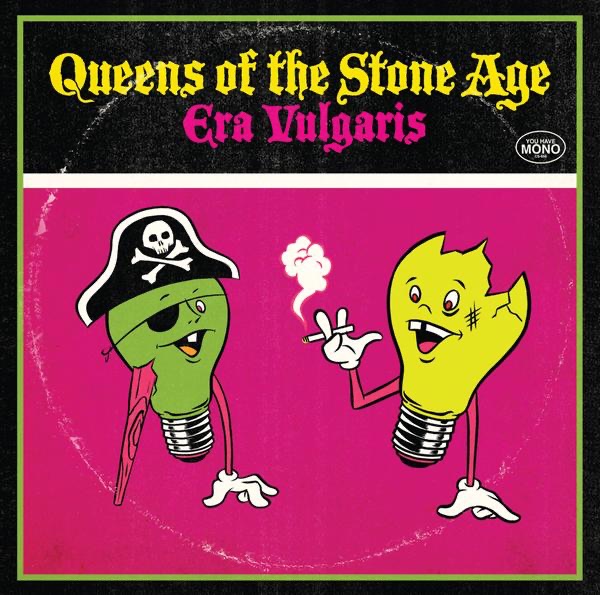 Era Vulgaris available on iTunes
Queens of the Stone Age Era Vulgaris
Era Vulgaris is the fifth album from rockers Queens of the Stone Age. Ever since Josh Homme left the stoner rock group Kyuss in 1995, he's been celebrating and satirizing heavy metal as the lead singer of this band. He's often joined by a revolving door of musical guests, which this time around includes Trent Reznor and Julian Casablancas. Jim thinks that Homme and the band have done a great job of bringing brains, melody and psychedelia back to heavy metal. But, he hasn't loved the last two records. He worries that Homme is beginning to phone it in and only gives Era Vulgaris a Burn It. Greg has always been struck by how sensual Queens' music sounds. They embrace using sexy rhythms when most heavy metal acts abandon them, creating a completely unique sound. He calls Era Vulgaris a terrific record and recommends listeners Buy It.
Go to episode 84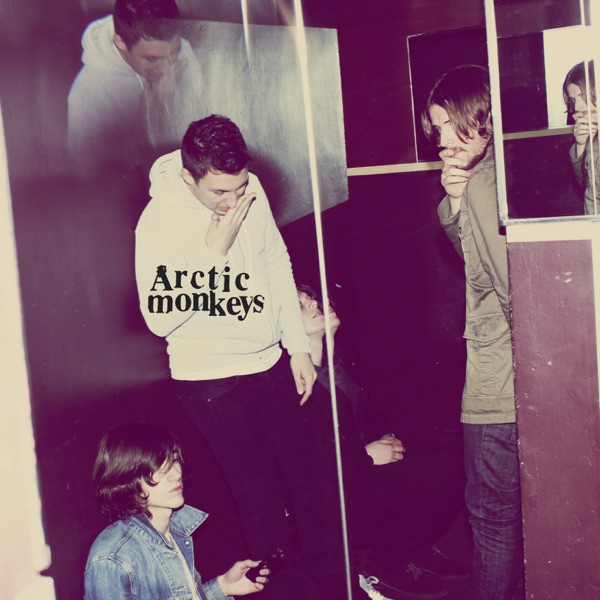 Humbug available on iTunes
Arctic Monkeys Humbug
Arctic Monkeys also have a new album out called Humbug. For their 3rd release the UK band traveled to the California desert to work with Josh Homme of Queens of the Stone Age (and now Them Crooked Vultures) fame. Jim loves the result. It has all of the charm and wit of their breakout debut, but with a dark ambience inspired by Nick Cave or Scott Walker. He gives the record a Buy It rating. Greg applauds them for trying to change the pace with this release, but he doesn't think the songwriting is as strong. To Greg the melodies and exuberance have been replaced with texture and ambience. He gives Humbug a Try It.
Go to episode 196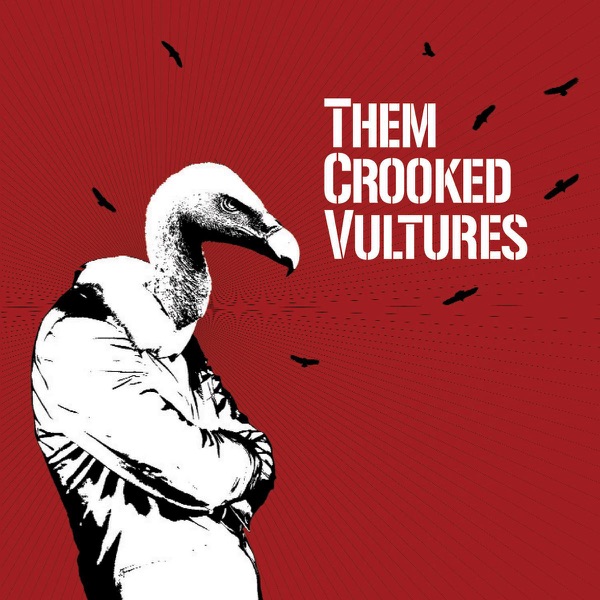 Them Crooked Vultures available on iTunes
Them Crooked Vultures Them Crooked Vultures
The heavily-hyped new supergroup Them Crooked Vultures finally released their self-titled debut. The band consists of Josh Homme from Queens of the Stone Age, Dave Grohl of Foo Fighters/Nirvana and John Paul Jones of Led Zeppelin. So how super is it? Jim was truly blown away by the trio's live performance this past summer. But, with the record the experience is less visceral and more intellectual. The rhythm section is obviously still impressive, but for Jim the songs don't cut it. He gives Them Crooked Vultures a Burn It. Greg thinks Jim hasn't been this off the mark all year. The more he listens, the more he is excited by this sensual, twisting, hard-rocking record. He gives it an enthusiastic Buy It.
Go to episode 208
Era Vulgaris available on iTunes
Queens of the Stone Age Era Vulgaris
After six years of silence, Queens of the Stone Age are back with yet another addition to their stoner rock catalogue. As Greg. explains, …Like Clockwork follows a tough period in lead-singer Josh Homme's life: he recently suffered dangerous complications from surgery as well as depression. But Greg takes …Like Clockwork as a hopeful sign for the band, calling it Queens' best work in a decade. After veering off into weirdness on 2007's Era Vulgaris, Greg welcomes the return of strong songwriting and melodies on this record. He says Buy it. Jim can't agree. …Like Clockwork is the kind of record the Try it rating was designed for, he says. Cut the dreadful slow tracks and you've got a decent Queen EP.
Go to episode 393
Post Pop Depression available on iTunes
Iggy Pop Post Pop Depression
The "godfather of punk" has released his 17th–and maybe final– album, Post Pop Depression. Jim and Greg are both huge Iggy Pop fans, but Jim thinks outside of a few moments of brilliance with tracks like Lust for Life, The Passenger, and Candy, his solo career is a disaster. Jim's opinion is that while Iggy's first three albums with The Stooges were perfect, the punk legend has never had much to say lyrically. Even Josh Homme's attempts to fire up the album don't work, and Jim's got to call this record a Trash It. Greg couldn't disagree more. He'll concede that Iggy's 80s output was less than stellar, but some of his solo records in the 90s and beyond have had great moments. Post Pop Depression is his best work since The Idiot and Lust for Life. Homme understands Iggy and provides a setting for him to do what he does best. Greg describes the lyrics as poetic and at different times dark, meditative, funny, and rageful. The record also shows off Iggy's underrated singing. Greg says Buy It. If this truly is Iggy's last album, what a way to go out.
Go to episode 538
Villains available on iTunes
Queens of the Stone Age Villains
Queens of the Stone Age talk Villains on their 7th release (double 7s this week!). Led by Josh Homme, the group emerged from the ashes of the desert rock band Kyuss and released their debut record in 1998. Almost 20 years later, Queens has had a revolving cast of characters making up the band, but both Jim and Greg think they finally settled on the right chemistry with Dean Fertita, Troy Van Leeuwin, Jon Theodore and Michael Shuman alongside Homme. While initially skeptical, Greg likes producer Mark Ronson's (Amy Winehouse & Bruno Mars collaborator) spin on the record. He thinks Ronson helped elevate the more"dancy"and rhythmic components of Queens. Greg gives Villains a Buy It. Jim loves the riffs and rhythms on this record, but thinks that Greg's praise of the lyrics as more than just another element in the wall of sound are a bit much. However, Jim loves the song "Feet Don't Fail Me" because of its myth-like storytelling. Jim gives Villains a Buy It as well.
Go to episode 615
Joanne available on iTunes
Lady Gaga Joanne
Lady Gaga needs almost no introduction at this point. A solo career that started about a decade ago on the dancefloor and the pop-charts has seen Gaga make some surprising choices in the spotlight (the meat dress) and in the studio (Cheek to Cheek, her duet album with Tony Bennett). Her latest album, called Joanne, finds her jumping across genres with a wide variety of collaborators (Beck, Josh Homme, Mark Ronson). While the album tries to be many things, it ultimately bores Jim. He finds the album scattered and"a mess"using the collaborators to try to find direction instead of using them to bring out her musical best. Jim says it's a trash it. Greg concurs. He thinks all the collaborators and genres are a continuation of her attempt to say"I'm a serious artist"that started with her Tony Bennett project. Instead, Greg says Joanne falls back on"nostalgia mongering"and results in a weak album. It is a double Trash It.
Go to episode 570
dijs
Greg
Greg's in a stoner rock mood this week, so he adds a song by Kyuss to the Desert Island Jukebox. The band has announced plans to reunite next year, sans Josh Homme. Greg describes their sound as a particular kind of heavy music that has great melody and could accompany you on a long drive through the desert….or the desert island. So pop "Green Machine" in your stoner van and get going.
Go to episode 265