Results for Josh Garza
interviews
Secret Machines
From Dallas to Brooklyn, and now to Chicago, Secret Machines have stopped by to talk with Jim and Greg and play a rare acoustic performance. The band is known for their full-blown, spacey rock sound, which Greg explains was perfect for the outdoor setting at Lollapalooza this summer. It's interesting, therefore, to hear them so stripped down. Listen to brothers Benjamin Curtis and Brandon Curtis on guitars and Josh Garza on percussion as they perform "Daddy's in the Doldrums" off their most recent album Ten Silver Drops and a cover of "Rest of the Day," by fellow Texans Bedhead. You can also check out the bonus track "1000 Seconds."
The Machines talk about their evolution as a band, which wasn't ordinary. They moved to New York and set up recording time in a studio before they had ever even played together. Their do-it-yourself attitude has paid off though. Both Ten Silver Drops and their debut Now Here is Nowhere were recorded by the band, despite requests from big name producers like Bob Ezrin. Thank God for Eno's "oblique strategies."
Go to episode 57
reviews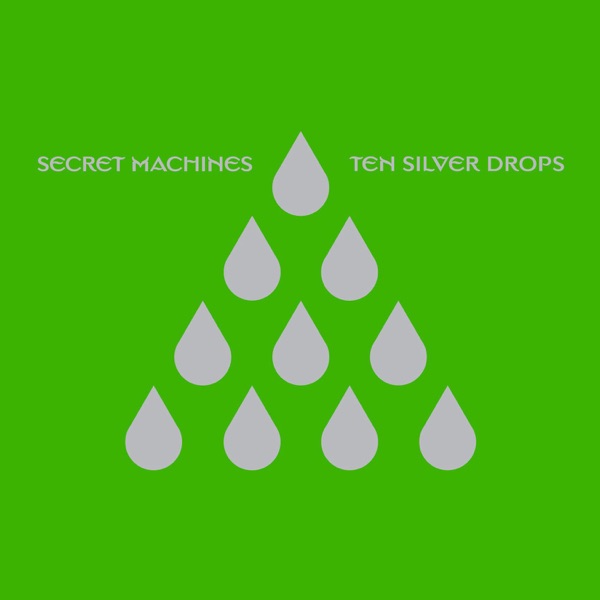 Ten Silver Drops available on iTunes
The Secret Machines Ten Silver Drops
The first album up for review is Ten Silver Drops by The Secret Machines. This is the second album by the psychedelic Dallas band (now based in Brooklyn). Their previous release, Now Here is Nowhere, earned quite a bit of praise and won them some impressive fans. In fact, Bob Ezrin, who produced Pink Floyd's The Wall, even offered to handle Ten Silver Drops. The band decided to go it alone, however, and Jim and Greg manage to agree on the results. For them the album is full of strong melodies, surprising harmonies, and Josh Garza's signature seismic drumming. Both critics believe they may have surpassed their debut album and give this go-around a Buy It rating.
Go to episode 20
dijs
Greg
"Nowhere Again"
Secret Machines
Music fans experienced another loss over the holidays: Benjamin Curtis, one of the founding members of Secret Machines died at age 35 after a battle with cancer. He, brother Brandon and cousin Josh Garza, visited the show in 2006, and Greg fondly remembers their distinctive sound. While contemporaries like Yeah Yeah Yeahs and The Strokes were steeped in a New York punk and New Wave sound, Secret Machines had a more experimental and psychedelic edge. And when people lament the lack of great modern rock bands, Greg refers them to this one. So to remember Ben Curtis and Secret Machines, Greg adds "Nowhere Again" from the band's 2004 debut Now Here is Nowhere to the Desert Island Jukebox.
Go to episode 424