Results for Jim Thompson
interviews
Pere Ubu
It is rare that true pioneers grace the Sound Opinions studio, but this week Jim and Greg are joined by punk progenitors Pere Ubu. Many credit the famous (and often infamous) Cleveland band for being on the ground floor of the punk movement, but band leader David Thomas doesn't really buy into that label. In pure Thomas form, the singer/songwriter grouses about punk's corporate co-opting, and prefers to think of himself as a folk singer. Whatever you want to call it, Sound Opinions thinks it rocks. Check out their performances of songs "Babylonian Warehouses" and "Caroleen," off their new album Why I Hate Women.
The title of Pere Ubu's new album, Why I Hate Women, is certainly a conversation starter. But, as discussed, these views don't represent those of David Thomas or Pere Ubu. Like many of Thomas' songs, the tracks on this album are written from the perspective of a character, in this case inspired by the fictional writings of pulp novelist Jim Thompson. Thomas explains that most songs are just stories, defying the notion that 20-year-old rock stars have any true angst.
Go to episode 51
reviews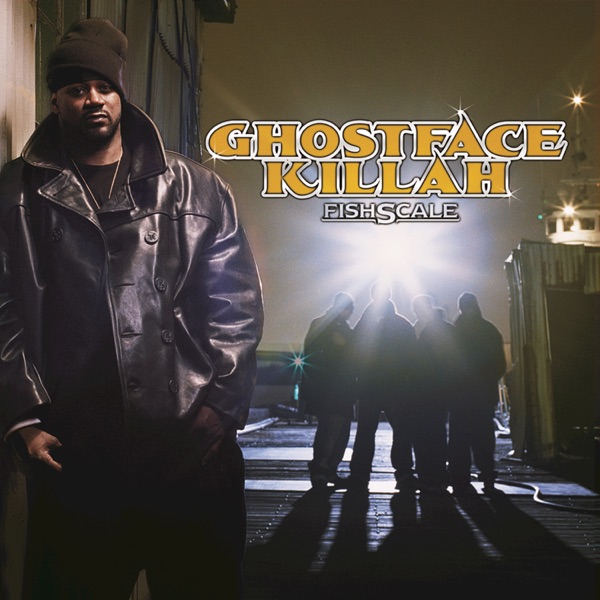 Fishscale available on iTunes
Ghostface Killah Fishscale
Wu-Tang Clan member Ghostface Killah also has a new album out. Fishscale is the fifth solo record for this hip hop veteran, who joined the Wu-Tang Clan over a decade ago. Ghostface has always been known as a complicated, skilled lyricist, and he lives up to his reputation on this release. Fishscale, itself a slang term for uncut cocaine, gives a narrative of life on the streets in New York. These stories are paired with samples and beats from producers like Jay Dilla, Pete Rock and Just Blaze. Listen to the sample of a blaxsploitation-style education film in the track we play, "Kilo." Incidentally, this is the first Ghostface solo album without any production from fellow Clansman RZA. Whether or not that bodes in Ghostface's favor is up to our hosts. Jim believes gangsta rap and songs about drug dealing are pretty played out, but admits that Ghostface brings something completely new. He compares the rapper to writer Jim Thompson and gives Fishscale a Burn It. Greg has to go with a Buy It rating. He is compelled by the stories of Ghostface's childhood, the surreal rap tangents and the immense hooks. According to Greg, this record parallels early NWA records and is not only one of the best albums of Ghostface's career, but of 2006.
Go to episode 20
Do to the Beast available on iTunes
The Afghan Whigs Do to the Beast
After almost 16 years, Greg was genuinely excited to learn about the return of Greg Dulli and The Afghan Whigs. He always loved the Jim Thompson-like storytelling in the songs, and the R&B exuberance of Dulli's on-stage persona. But, Do to the Beast is a somewhat mixed return to form. The Whigs are missing their original guitarist and drummer. So Greg says Try It. Jim is not so kind. He was never as taken with Greg Dulli's"schtick"and thinks the record is a poor imitation of other great R&B-tinged albums. He gives Do to the Beast a Trash It rating.
Go to episode 439