Results for Jim Carroll
features
Music of the Beat Generation
If you read On the Road in high school, you know a thing or two about the Beat movement's influence on literature. This week, Text and Drugs and Rock 'n' Roll author Simon Warner wants to get you thinking about the Beat influence on rock. Forget the stereotypical bongos; Warner says Beat fathers like Allen Ginsberg and Jack Kerouac were most inspired by Harlem's avant-garde jazz invention, Bebop. Warner makes the case that the Beats influenced a whole generation of rock lyricists - Bob Dylan and John Lennon among them - to embrace a more surrealist, personal, and politically engaged approach to lyric-writing. Think of "Subterranean Homesick Blues," he says, as Beat poetry with a, well, beat. But while Ginsberg and Kerouac struck a chord with the hippie generation, it was Beat colleague William S. Burroughs who served as guru to the later musical avant-garde. 1970's punks Jim Carroll and Patti Smith, and alternative era stars like Kurt Cobain and Sonic Youth, all made pilgrimages to Burroughs' NYC bunker-apartment to pay their respects to"Old Bull Lee."Burroughs'"cut up"writing technique may still inspire wordsmiths from Bowie to Thom Yorke, but Jim thinks it's Kerouac whose legacy may ultimately be the most lasting. It's that writer's spirit of adventure, Jim says, that continues to motivate every indie band still "on the road."
Go to episode 398
news
Music News
The Beatles remasters were a big success story for Apple Corp. In one week they sold more than 600,000 albums in the U.S. and had 13 of the 14 best-selling catalog albums. So the question is, are they worth it? Jim and Greg give their answers. The sound is improved, but the packaging isn't much to write home about. And, as Jim says, how many new Beatles formats should fans be expected to buy? Greg thinks the real gems are the Fab Four's mono mixes, but those are only available as a separate and pricey box set. Jim and Greg think fans deserve a little more for their money.
Two rock lawsuits are making the news. First, The Ellen DeGeneres Show is being sued by some of the largest record companies for copyright infringement. As viewers know, Ellen frequently and enthusiastically dances during the show. Unfortunately for her she doesn't like any fair-use beats. Instead she's boogied down to over 1,000 copyrighted pop songs without permission. As Jim notes, the ironies abound: Ellen has not only hosted the recording industry's biggest award show, The Grammys, but she's been tapped as a new judge on American Idol, who works in partnership with Sony Music, one of the plaintiffs.
Next is an update on a lawsuit Jim and Greg discussed earlier this year. Guitar shredder Joe Satriani sued Coldplay for ripping off his composition If I Could Fly, in their track Viva La Vida. The suit has been dropped, and while no financial details have been revealed, Coldplay doesn't have to admit to any guilt.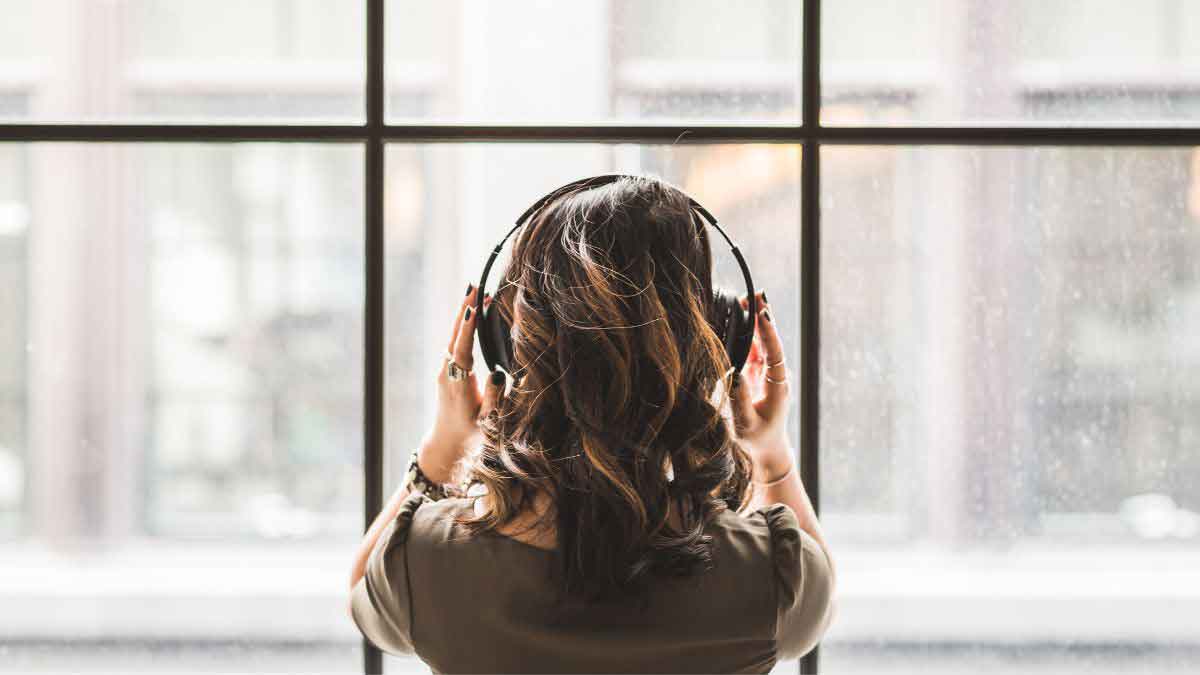 Famed poet, spoken word artist and punk rocker Jim Carroll passed away last week at the age of 60. Carroll may be best known for his 1978 book The Basketball Diaries, which was adapted into a film of the same name. He was also very involved in the CBGB's punk scene of the 1970s, and under the encouragement of Patti Smith, transformed his poetry into music. To honor Carroll, Jim and Greg play People Who Died from his 1980 album Catholic Boy.
Go to episode 199
featured songs
Featured Songs
The Beatles, You Never Give Me Your Money, The Beatles: Stereo Box Set, Capitol, 2009
The Beatles, Money (That's What I Want), The Beatles: Stereo Box Set, Capitol, 2009
The Beatles, Money (That's What I Want), The Beatles: Mono Box Set, Capitol, 2009
Jim Carroll, 8 Fragments for Kurt Cobain, Pools of Mercury, Mercury / PolyGram, 1998
Jim Carroll, People Who Died, Catholic Boy, Atco, 1980
U2, New Year's Day, War, Island, 1983
U2, Breathe, No Line on the Horizon, Interscope, 2009
U2, Out of Control, U2 Three, CBS, 1979
U2, I Will Follow, Boy, Island, 1980
Public Image Ltd, No Birds, Metal Box, EMI, 1979
U2, An Cat Dubh/Into the Heart, Boy, Island, 1980
U2, Pride (In the Name of Love), The Unforgettable Fire, Island, 1984
U2, Elvis Presley in America, The Unforgettable Fire, Island, 1984
U2, Where the Streets Have No Name, The Joshua Tree, Island, 1987
U2, Zoo Station, Achtung Baby, Island, 1991
U2, Discotheque, Pop, Island, 1997
U2, If You Wear that Velvet Dress, Pop, Island, 1997
Passengers, Your Blue Room, Original Soundtracks 1, Island, 1995
U2, Even Better Than the Real Thing, Achtung Baby, Island, 1991
Anvil, Axe to Grind, This Is Thirteen, VH1 Classic Records, 2009
Anvil, Ready to Fight, This Is Thirteen, VH1 Classic Records, 2009
Glen Porter, Days 2 Come, Falling Down, Project Mooncircle, 2009
The Andrews Sisters, The Telephone Song, Music Lessons with the Andrews Sisters, Sepia Records, 2003
The Vivian Girls, When I'm Gone, Everything Goes Wrong, In The Red Records, 2009
Green, She's Not A Little Girl, Green, Lion Canada, 1988
Go to episode 199
Featured Songs
Justin Timberlake (feat. Jay-Z), Suit & Tie, single, RCA, 2013
Jim Carroll, People Who Died, Catholic Boy, Atco, 1980
Mary Kay Bergman, Blame Canada, South Park: Bigger, Longer & Uncut, Atlantic, 1999
Rush, Tom Sawyer, Moving Pictures, Mercury, 1981
Ween, Fat Lenny, GodWeenSatan: The Oneness, Twin/Tone Records, 1990
Primus, South Park Theme, Chef Aid: The South Park Album, Columbia, 1998
Josh Gad & Company, Man Up, The Book of Mormon: Original Broadway Cast Recording, Ghostlight Records, 2011
Original Broadway Cast, Hello!, The Book of Mormon: Original Broadway Cast Recording, Ghostlight Records, 2011
Original Broadway Cast, Turn It Off, The Book of Mormon: Original Broadway Cast Recording, Ghostlight Records, 2011
Robert Preston, Ya Got Trouble, The Music Man (Original 1957 Broadway Cast), Capitol, 1990
Original Broadway Cast, All-American Prophet, The Book of Mormon: Original Broadway Cast Recording, Ghostlight Records, 2011
Andrew Rannells, I Believe, The Book of Mormon: Original Broadway Cast Recording, Ghostlight Records, 2011
Elton John, Wake Up Wendy, Chef Aid: The South Park Album, Columbia, 1998
Eric Cartman, Come Sail Away, Chef Aid: The South Park Album, Columbia, 1998
Trey Parker, Gay Fish, clip from South Park, unreleased, 2009
Isaac Hayes, Theme from Shaft, Shaft, Enterprise, 1971
Isaac Hayes & Meat Loaf, Tonight is Right for Love (With Meredith Baxter-Birney), Chef Aid: The South Park Album, Columbia, 1998
New Order, Sugarcane, Lost Sirens, Rhino, 2013
New Order, I Told You So (Crazy World Mix), Lost Sirens, Rhino, 2013
New Order, Hellbent, Lost Sirens, Rhino, 2013
Parquet Courts, Master of My Craft, Light Up Gold, Dull Tools, 2012
Parquet Courts, Stoned and Starving, Light Up Gold, Dull Tools, 2012
Parquet Courts, Younder is Closer to the Heart, Light Up Gold, Dull Tools, 2012
Toro y Moi, Say That, Anything in Return, Carpark Records, 2013
The Replacements, Answering Machine, Let It Be, Twin/Tone Records, 1984
Randy Newman, Short People, Little Criminals, Warner Bros./Reprise, 1977
Nellie McKay, I Wanna Get Married, Get Away From Me, Columbia, 2004
Gil Scott-Heron, The Revolution Will Not Be Televised, Pieces of a Man, Flying Dutchman, 1971
Go to episode 374
Featured Songs
Goose Island Credit Music: Pure Sunray,"Caramel,"Pure Sunray, 2013
The Fugees, Ready or Not, The Score, Ruffhouse, 1996
King Crimson, Neal and Jack and Me, Beat, Warner Bros/E.G/Virgin, 1982
Dizzy Gillespie, Salt Peanuts, Single, Guild Records, 1945
Jack Kerouac, The San Francisco Scene, Readings by Jack Kerouac on the Beat Generation, Verve Records, 1960
Bob Dylan, Highway 61 Revisited, Highway 61 Revisited, Columbia, 1965
The Beatles, I'm Happy Just to Dance with You, A Hard Day's Night, Capitol, 1964
Bob Dylan, Subterranean Homesick Blues, Bring It All Back Home, Columbia, 1965
The Beatles, Think for Yourself, Rubber Soul, Parlophone, 1965
The Beatles, In My Life, Rubber Soul, Parlophone, 1965
The Fugs, I Saw the Best Minds of My Generation Rot, The Fugs First Album, Folkways Records, 1965
The Fugs, Group Grope, The Fugs Second Album, Atlantic, 1967
Patti Smith, Ballad of a Bad Boy, Live Performance, N/A, 1971
Jim Carroll, Wicked Gravity, Catholic Boy, Atco, 1980
William S. Burroughs and Kurt Cobain, Quiet Waters, The "Priest They Called Him, " Tim/Kerr, 1993
Radiohead, Idiotique, Kid A, Parlophone/Capitol, 2000
Laurie Anderson, Sharkey's Night, Mister Heartbreak, Warner Bros, 1984
Amiri Baraka, Dope, Live Performance, N/A, N/A, 1978
Gil Scott Heron, Comment #1, Small Talk at 125th and Lenox, Flying Dutchman/RCA, 1970
Kanye West, Who Will Survive in America, My Beautiful Dark Twisted Fantasy, Roc-A-Fella and Def Jam, 2010
Ben Gibbard and Jay Farrar, California Zephyr, One Fast Move and I'm Gone, Atlantic, 2009
Patti Smith, Gloria, Horses, Arista Records, 1975
Jay-Z, Tom Ford, Magna Carta… Holy Grail, Roc-A-Fella/Roc Nation/Universal, 2013
Jay-Z ft. Frank Ocean, Oceans, Magna Carta… Holy Grail, Roc-A-Fella/Roc Nation/Universal, 2013
Paul and Linda McCartney, Uncle Albert/Admiral Halsey, Ram, Apple, 1971
The Black Angels, Telephone, Single, Blue Horizon, 2010
Moderatto, Gracias, Carisma, EMI, 2012
Macklemore and Ryan Lewis ft. Mary Lambert, Same Love, The Heist, Macklemore LLC, 2012
Joe Strummer And The Mescaleros, Johnny Appleseed, Global Agogo, Hellcat/Epitaph, 2001
Art of Noise, Legs, In Invisible Silence, China/Chrysalis, 1986
Go to episode 398