Results for Jerry Wexler
reviews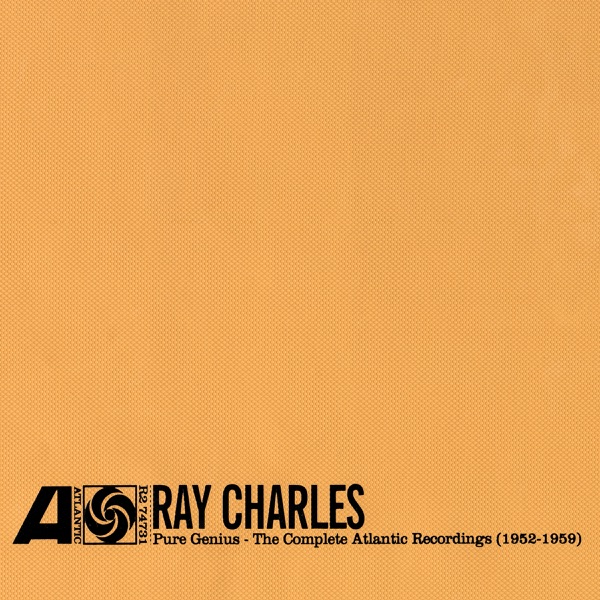 Pure Genius: The Complete Atlantic Recordings (1952-1959) available on iTunes
Ray Charles Pure Genius: The Complete Atlantic Recordings (1952-1959)
Ray Charles is another deceased musician who has recently been brought back to life in the media. Last year, Charles was profiled in his own biopic, Ray, and this year his music was featured in a song that was number one for most of 2005 — Kanye West's "Gold Digger." Pure Genius: The Complete Atlantic Recordings (1952-1959) is a six-disc overview of Charles' early period. Charles was signed to Atlantic Records by Ahmet Ertegun in the 1950s, and according to Greg, these Atlantic recordings came to be what we now know as R&B music. The music, originally produced by Jerry Wexler, will appeal to the soul aficionado, but neither Jim nor Greg can recommend this set as a Buy It for a casual listener. Both say it's a Burn It. The song Greg chooses is Charles' original 1954 performance of "I've Got a Woman," as opposed to Jamie Foxx's rendition you hear on "Gold Digger."
Go to episode 3
news
Music News
The RIAA sues people with such frequency that Jim and Greg aren't always able to keep up. But, when one defendant, Tanya Andersen of Oregon, not only won her case, but forced the Recording Industry to pay up, Jim and Greg took notice. After being sued for copyright infringement, Anderson undertook the long battle of defending herself, followed by a countersuit against the RIAA. Now a year after being ordered to pay for her court bills, the RIAA has finally paid up, with interest.
Campaign ads have been making a lot of headlines recently, and as Jim notes, with those ads comes the inevitable music-related lawsuit. The musician this time around is Jackson Browne. The famously liberal singer/songwriter is suing both Republican candidate John McCain, as well as the Republican National Committee for copyright infringement. The song "Running On Empty" was featured in a campaign ad that mocks Barack Obama's energy conservation plans. Browne is not only seeking financial damages, but also an apology. Since Browne's political leanings are so well-documented, Jim and Greg are concerned about any politician that hasn't mastered the art of Google.
Next up Jim and Greg honor music producer Jerry Wexler, who died recently at the age of 91. Wexler helped put Atlantic Records on the map. While Atlantic colleague Ahmet Ertegun was the shiny face of the label, Wexler was the behind-the-scenes mover and shaker according to Greg. Jim adds that he was one of the last of a generation of"men with ears,"meaning that Wexler's ability to find and foster talent was an art in itself. Perhaps Wexler's greatest find was Aretha Franklin. He helped the singer really shine on tracks like "I Never Loved A Man (The Way I Love You)."
Go to episode 143
Music News
Legendary singer and preacher Solomon Burke died last week at age 70. While Burke didn't have as many hits as some of his Atlantic Records peers, many, including producer Jerry Wexler, considered him to be the greatest soul singer of all time. And, two of his tracks gained exposure through the movies: "Everybody Needs Somebody to Love" in the Blues Brothers and "Cry to Me" in Dirty Dancing. But, one of Greg's favorite Burke recordings was actually released in 2002. Don't Give Up on Me featured songs written for him by Tom Waits, Bob Dylan, Elvis Costello, Brian Wilson and more. So to pay tribute to Solomon Burke, he plays a song from that record featuring the Blind Boys of Alabama called "None of Us Are Free."
Go to episode 255