Results for Jermaine Dupri
interviews
Jeff Chang
Jeff Chang, author of Can't Stop, Won't Stop: A History of the Hip Hop Generation, joins Jim and Greg in the studio this week. Jeff, who co-founded the Quannum Label in San Francisco, was on the show previously when his book first came out, and he and our hosts engaged in a discussion of hip-hop's history. Now that Jeff's book has come out on paperback, Jim and Greg welcome him back to the show to discuss where hip-hop is today and where it is going. In order to get a sense of hip-hop's diverse makeup, the three music journalists decide to embark on a geographical tour of the genre, beginning with Chicago and working their way through the United States, and even the U.K.
Go to episode 15
reviews
Ain't Nobody Worryin' available on iTunes
Anthony Hamilton Ain't Nobody Worryin'
Next up is a review of Ain't Nobody Worryin', the new album from Anthony Hamilton. This R&B singer reminds both critics of classic vocalists like Bill Withers and Bobby Womack. While keeping his day job as a barber in in Charlotte, North Carolina, Hamilton began recording. He sang back-up for D'Angelo on his Voodoo our, and eventually caught the eye of mega-producer Jermaine Dupri during a Grammy performance honoring Stevie Wonder. While Greg initially objected to the lack of up-tempo songs, both he and Jim appreciate the quality of the songwriting and the substance of the lyrics. Therefore Ain't Nobody Worryin' gets two Buy It ratings.
Go to episode 7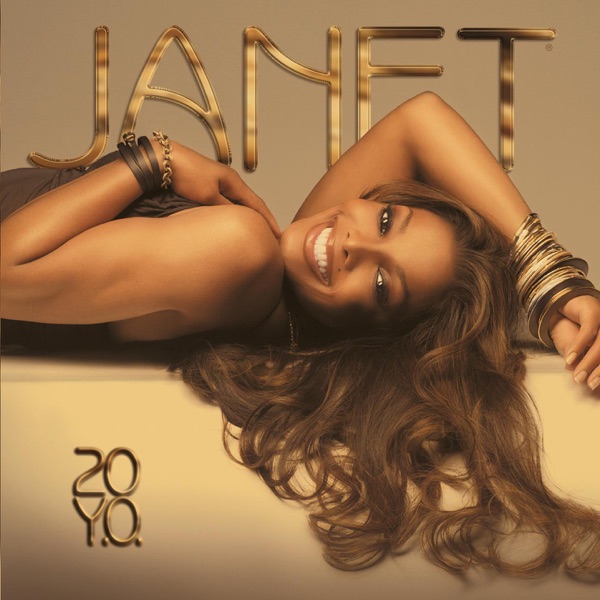 20 Y.O. available on iTunes
Janet Jackson 20 Y.O.
Janet Jackson ("Ms. Jackson if you're Nasty") has a new album out this week as well. Its title, 20 Y.O., comes from the number of years that have passed since Jackson's seminal hit Control. Janet is back with producers Jimmy Jam and Terry Lewis as well as boyfriend Jermaine Dupri, and she uses the first track of this album to remind the listener of the tough topics she's covered in the past 20 years including,"racism, spousal abuse, empowering women."Of course, 20 Y.O. isn't really about any of these things. Rather, it's only about one thing: sex. Not that there is anything wrong with that, but Jim and Greg expected more creativity and more of a statement from a woman who was essentially demonized by many following the now-famous wardrobe malfunction of 2004. Boring production + boring lyrics + boring singing = a double Trash It for Ms. Jackson.
Go to episode 46
Raditude available on iTunes
Weezer Raditude
15 years after its debut album, Weezer is back with a new record, Raditude. The band has always been defined by Rivers Cuomo's personal songwritng, mirrored with heavy guitar riffs. But, last year's self-titled release was a controversial one for Jim and Greg. Jim loved the naïve, heart-on-sleeve recording, but Greg felt the lyrics were adolescent and patronizing. Now they can agree. Both Jim and Greg find Weezer to be making smart, heart-felt pop music. And the highlight is an amped up version of "Can't Stop Partying," co-written by Jermaine Dupri and featuring a cameo by Lil Wayne. Greg even compares this loss of innocence record to Pet Sounds. Raditude gets a double Buy It.
Go to episode 207
news
Music News
Online social forum MySpace.com is the number-one most-frequented web site in the U.S., according to internet traffic firm Hitwise, placing MySpace above Internet giant Yahoo. And while these stats are sometimes dubious, the influence of MySpace on the youth market, and particularly on music fans, cannot be denied. The website, which started as a rather grassroots way for bands to post their music and communicate with fans, caught the attention of major labels and media insiders. It was purchased by Rupert Murdoch last year, and is already being copied by the likes of Walmart.
Record labels seem to be trying everything under the sun to make their products stand out. Two recent gimmicks caught Jim and Greg's attention. The first was by pop diva Janet Jackson. Ms. Jackson hasn't been heard from in some time and is hoping that her upcoming album, produced by boyfriend Jermaine Dupri, could be her big comeback. Her label, Virgin Records, wants fans to get in on the marketing as well. They're leaving it up to the public to create the album art for 20 Years Old, due out in September. Fans are limited to Jackson-approved photos, though, so you won't be seeing any of this in record stores.
The second pop star stunt comes from Jessica Simpson. The ex-newlywed recently released the single "Public Affair," and besides playing it on MTV, airing it on the radio and selling it on iTunes, the Simpson camp is also offering a customizable version. Fans who want to feel close to Jessica (or, rather, her backing vocalists) can purchase versions of the track with their names inserted into the lyrics. There are about 500 names to choose from, so thankfully it wasn't hard to find"Jim"or"Greg"— but those with unusual names will have to wait a few weeks. Sorry, Suri.
Go to episode 34