Results for Jack Antonoff
reviews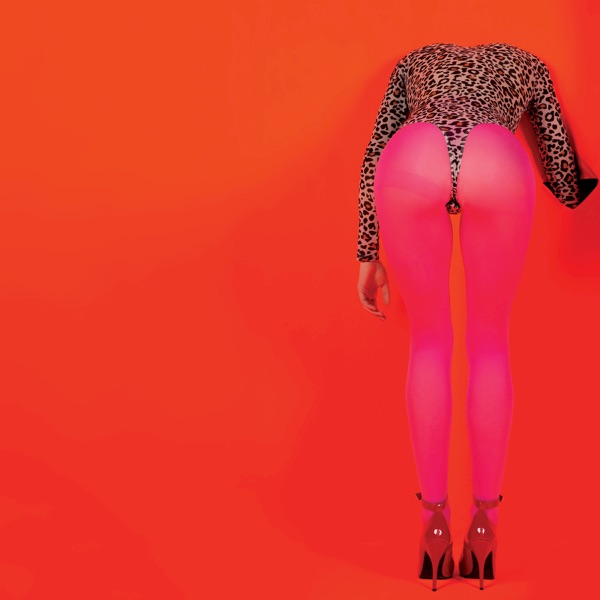 MASSEDUCTION available on iTunes
St. Vincent MASSEDUCTION
Annie Clark, aka St. Vincent, is back with her 5th studio album MASSEDUCTION. St. Vincent has carved out a unique presence as an electronic pop singer-songwriter and teams up with Taylor Swift and Lorde collaborator and producer Jack Antonoff. So what do Jim and Greg think? Jim and Greg disagree hugely on this record. Jim finds the lyrics and melodies to be"schlocky"and too"Broadway."He admits that St. Vincent isn't really his cup of tea and just can't enjoy the record. Jim gives it a Trash It. Greg on the other hand, genuinely loves this record. He calls it St. Vincent's most personal record to date for being lyrically and vocally emotional and expressive. Greg doesn't hesitate to give MASSEDUCTION a Buy It.
Go to episode 620
Melodrama available on iTunes
Lorde Melodrama
We're kicking off our New Zealand stop of the World Tour with a new record review from the island nation's most well-known artist-Lorde! Lorde first achieved success with her 2013 album Pure Heroine and the memorable single "Royals." It's been four years and her new record Melodrama offers a post-teenage take on young adulthood and overnight fame. Greg notes that Melodrama is at its core a singer-songwriter album, with Lorde writing some of the most innovative songs of the modern pop era. Specifically when it comes to the lyrics, Greg likes the idea that this is her"loss of innocence"record full of realizations about the world, and he gives it a Buy It. Jim agrees with Greg about the great songwriting and performances from Lorde, which he feels are superior to the over-production on the record by fun.'s Jack Antonoff. While he preferred Pure Heroine, Jim still thinks that Lorde is the real deal and gives Melodrama a Buy It.
Go to episode 605
reputation available on iTunes
Taylor Swift reputation
Taylor Swift has been the most dominant pop star of the last decade, selling record-setting numbers of albums and winning 10 Grammy Awards (two for album of the year.) She's back for her 6th studio album, reputation, which she collaborated on with star producers Max Martin, Shellback and Jack Antonoff. Jim compares reputation to a brand new, state-of-the-art Tesla. It's got everything a person could ever want, but it's just too perfect. While he thinks that Swift is a talented lyricist and performer, he's irritated that she's still letting petty feuds with Kanye West and various ex-boyfriends dominate her music. However, Jim believes there are some solid pop moments on reputation and gives it a Try It. Greg agrees that as a writer and performer, Taylor is one of the strongest in the pop landscape. However, he finds the record to be sonically overproduced and feels Swift is less relatable because of some of the superficial content she sings about on reputation. For Greg there are highlights of pop brilliance ("Getaway Car") and his favorite track is the stripped-down acoustic closer "New Year's Day." He thinks it's the embodiment of Swift's strengths and she's singing about something genuine. Greg gives reputation a Try It.
Go to episode 625