Results for Is This It
reviews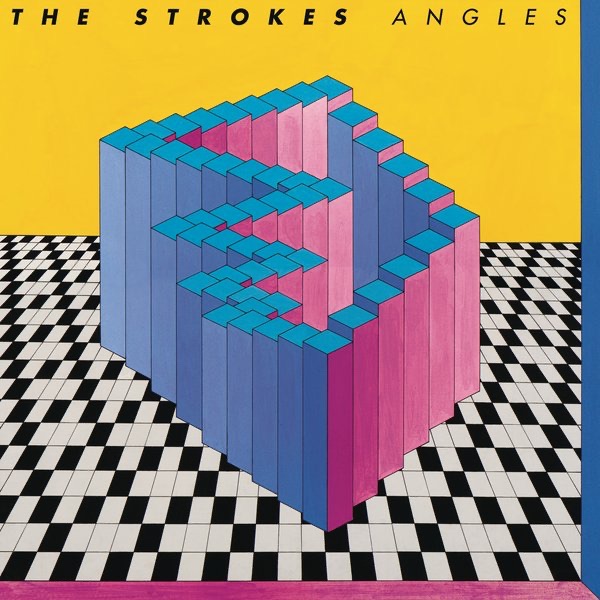 Angles available on iTunes
The Strokes Angles
The Strokes hit it big in 2001 by asking the question "Is This It?" And it seems that it was (couldn't resist). They released two underwhelming subsequent records and then went their separate ways. Now the group is more of a democracy, but the missteps Jim and Greg heard on Julian Casablancas' solo album Phrazes For the Young are evident on The Strokes' new album Angles. Jim calls it glossy and overproduced, and wonders where Fabrizio Moretti's terrific drumming is. But worse, the band sounds"artistically bankrupt."He says Trash It. Greg is not so disappointed. Ultimately Angles is a failed record, but it tries new things and is more interesting for it. He is optimistic about the future and says Burn It.
Go to episode 278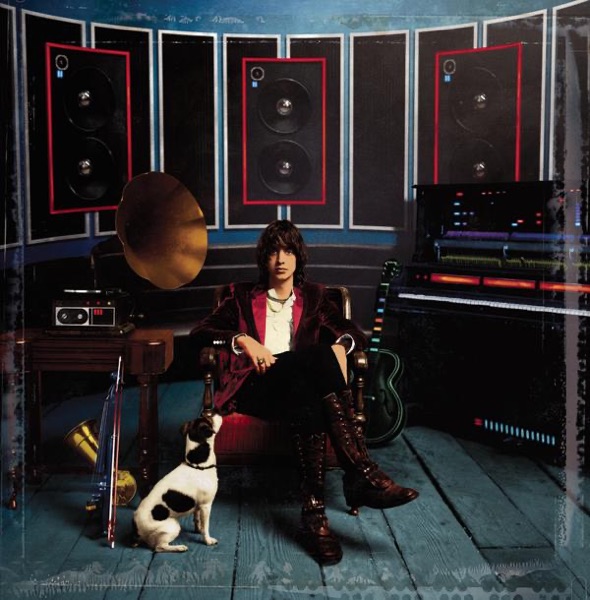 Is This It available on iTunes
Julian Casablancas & The Strokes Is This It
The Strokes debut Is This It was recently named the best album of the decade by NME. Now the band's lead singer Julian Casablancas has released his first solo record, Phrazes for the Young. This is a left turn for Casablancas, and rightly so, according to Jim and Greg. It wouldn't have been a good move to try to do a Strokes album without the band. But, none of the experimentation panned out for Jim. He really wanted to like this album, but it ended up being a real turkey. Greg agrees-the songs just aren't there. And neither is the tension between a strong rhythm section and Julian's dream vocals. Phrazes for the Young gets two Trash Its.
Go to episode 209
Comedown Machine available on iTunes
The Strokes Comedown Machine
It's been 12 years since The Strokes debuted with Is This It, but they appear to be going back in time rather than forward….to the 1980's to be exact. The new album, Comedown Machine, is packed with references to that era-everything from Flock of Seagulls to Technotronic. The result, according to Greg, is a chilly and overproduced album that sounds more like a Julian Casablancas solo project than that of an actual band. He says Trash It. Jim calls Comedown Machine a"dreadful record,"and wishes The Strokes had been able to parlay their minimalist formula as well as Jack White has. Sad, but true: The Strokes gets a double Trash It.
Go to episode 383
featured songs
Featured Songs
Alicia Keys,"Fallin'"Songs in A Minor, MBK, 2001
Uncle Tupelo, No Depression, No Depression, Rockville, 1990
The Ramones, I Can't Give You Anything, Rocket to Russia, Sire, 1977
The Ramones, Locket Love, Rocket to Russia, Sire, 1977
The Ramones, Blitzkrieg Bop, The Ramones, Sire, 1969
AC/DC, T.N.T., T.N.T., Albert Productions, 1975
Motorhead, Ace of Spades, Ace of Spades, Bronze, 1980
Stereolab, Wow and Flutter, Mars Audiac Quintet, Elektra, 1994
Rage Against the Machine, Killing in the Name of, Rage Against The Machine, Epic, 1992
Cocteau Twins, Cherry Coloured Funk, Heaven or Las Vegas, Capitol, 1990
The Smiths, Reel Around the Fountain, The Smiths, Rough Trade, 1984
Creedance Clearwater Revival, Run Through The Jungle, Cosmo's Factory, Fantasy, 1970
The Strokes, Last Night, Is This It, RCA, 2001
Run DMC, It's Tricky, Raising Hell, Profile, 1986
Jesus and Mary Chain, Upside Down, Barbed Wire Kisses, Warner Bros., 1988
Beirut, Postcards from Italy, Gulag Orkestar, Ba Da Bing!, 2006
Galaxie 500, King of Spain, Today, Aurora, 1988
The Jesus Lizard, Gladiator, Liar, Touch and Go, 1992
Madonna, 4 Minutes, Hard Candy, Warner Bros., 2008
Madonna, She's Not Me, Hard Candy, Warner Bros., 2008
Shawty Lo, They Know, Units in the City, Asylum/D4L, 2007
Johnny Thunders, Get off the Phone, LAMF Revisited, n/a, 1984
Tim Fite, Hey Man, Over the Counter Culture, n/a, 2007
Disfear, Testament, Live the Storm, Relapse, 2008
The Kinks, The Village Green Preservation Society, The Village Green Preservation Society, PRT, 1968
Go to episode 126
Featured Songs
The Gap Band, You Dropped a Bomb on Me, Gap Band IV, Total Experience, 1982
*NSYNC, Bye Bye Bye, No Strings Attached, Jive, 2000
Metallica, St. Anger, St. Anger, Elektra, 2003
Radiohead, Everything In Its Right Place, Kid A, Parlophone, 2000
Radiohead, 15 Step, In Rainbows, XL, 2007
Neon Indian, Deadbeat Summer, Psychic Chasms, Lefse, 2009
The Flaming Lips, Do You Realize, Yoshimi Battles the Pink Robots, Warner Bros., 2002
Beck, The Golden Age, Sea Change, Geffen, 2002
Outkast, Hey Ya, Speakerboxxx/The Love Below, LaFace, 2003
Grandaddy, "Yeah" is What We Had, Sumday, V2, 2003
Wilco, I Am Trying To Break Your Heart, Yankee Hotel Foxtrot, Nonesuch, 2002
The Strokes, Modern Age, Is This It, RCA, 2001
LCD Soundsystem, Tribulations, LCD Soundsystem, DFA, 2005
Art Brut, Formed a Band, Bang Bang Rock & Roll, Fierce Panda, 2005
Gnarls Barkley, Crazy, St. Elsewhere, Downtown, 2006
Danger Mouse, December 4th, The Grey Album, self-released, 2004
The Nerves, Hanging on the Telephone, The Nerves, The Nerves, 1976
Biz Markie, Biz's Beat of the Day #1, Yo Gabba Gabba! Music Is Awesome!, Filter US Recordings, 2009
They Might Be Giants, Science is Real, Here Comes Science, Disney Sound, 2009
Cordell Jackson, Rock and Roll Christmas, Rock And Roll Christmas (single), Moon, 1956
Go to episode 214
Featured Songs
The Strokes, Someday, Is This It?, RCA, 2001
Led Zeppelin, Dazed and Confused, Led Zeppelin, WEA, 1969
Jake Holmes, Dazed and Confused, Above Ground Sound of Jake Holmes, Phoenix USA, 1967, 4. Michael Jackson,"Billie Jean,"Thriller, Epic, 1982
Michael Jackson, Wanna Be Startin Something, Thriller, Epic, 1982
Michael Jackson, Leave Me Alone, Bad, Epic, 1987
Michael Jackson, Billie Jean, Thriller, Epic, 1982
Michael Jackson, PYT ( Pretty Young Thing), Thriller, Epic, 1982
Michael Jackson, Thriller, Thriller, Epic, 1982
Michael Jackson, Human Nature, Thriller, Epic, 1982
Michael Jackson, Beat It, Thriller, Epic, 1982
Prince, Purple Rain, Purple Rain, Warner, 1984
Michael Jackson, Starlight, Thriller Demo, Unreleased, 1982
Michael Jackson, Thriller, Thriller, Epic, 1982
Michael Jackson, Baby Be Mine, Thriller, Epic, 1982
Eminem, Love the Way You Lie, Recovery, Interscope, 2010
Eminem, Going Through Changes, Recovery, Interscope, 2010
Eminem, Talkin 2 Myself, Recovery, Interscope, 2010
Wolf Parade, Palm Road, Expo 86, Sub Pop, 2010
Wolf Parade, Cave-o-Sapien, Expo 86, Sub Pop, 2010
Salem, King Night, King Night, IAMSOUND Records, 2010
Wolf Parade, Language City, At Mount Zoomer, Sub Pop, 2008
Sweet, Ballroom Blitz, Desolation Boulevard, Capitol, 1974
Scritti Politti, Absolute, Cupid & Psyche 85, Warner Bros, 1985
Go to episode 240