Results for In My Mind
specials
Turkey Shoot 2006
Every Thanksgiving, Jim and Greg like to get out and shoot some turkeys. But don't worry — these turkeys deserve to die. This year's nominees for most disappointing album are:
Go to episode 52
reviews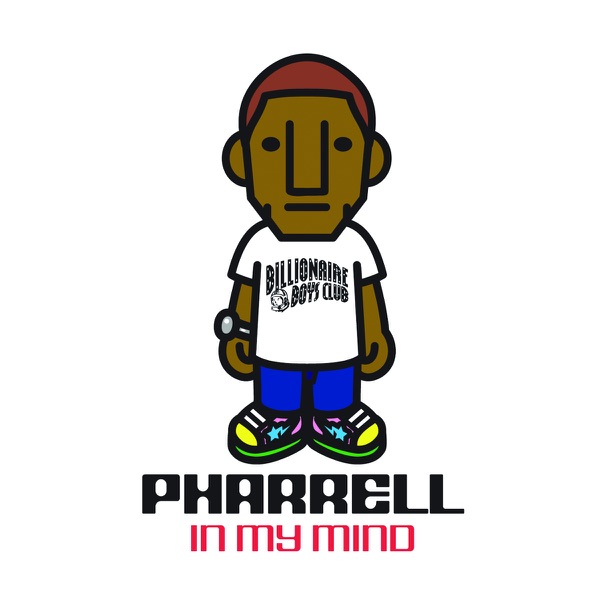 In My Mind available on iTunes
Pharrell In My Mind
The next album up for review is by superstar producer Pharrell. Pharrell Williams is best known as part of the production duo The Neptunes, who have crafted hits for everyone from Jay-Z to Justin Timberlake. He and partner Chad Hugo also recorded some of their own music as N.E.R.D. Now, Pharrell has branched out solo (or as solo as a hip-hop artist can be these days) with In My Mind. A quick glance at the number of hits credited to Pharrell might make this album seem like a no-brainer. But it festered without a release date for such a long time that it raised some eyebrows. And, after giving the record a listen, Jim and Greg can say that those suspicions were not unwarranted. Greg explains that for someone who makes his living creating innovative beats and catchy hooks, the lack of such a sound on this record was shocking. Jim agrees, and neither critic thinks that Williams has the chops or personality to be a solo star. Kanye West, a producer who actually managed this feat, collaborates with Pharrell on "Number One," but it's a dreadful showing from both artists. In My Mind gets a Trash It — and Sound Opinions wonders if Chad is the genius to look out for after all.
Go to episode 35
Hell Hath No Fury available on iTunes
The Clipse Hell Hath No Fury
After a four-year drought stemming from a record label deal mishap, sibling rapper duo The Clipse have finally released their second album, Hell Hath No Fury. The Clipse come from Virginia Beach, the same town as Timbaland, Missy Elliot and The Neptunes. (In fact, super-producing pair The Neptunes are friends with rappers Malice and Pusha T and produced the Clipse album.) Both Jim and Greg feel the album covers much of the same old clichéd gangsta rap territory, but does so with a tremendous amount of artful, novelistic detail. Jim compares it to the literary precision of Ghostface Killah's Fishscale. The sound of the album is dark, brooding, futuristic and inventive. Both Jim and Greg feel the album's production redeems the Neptunes for previous lackluster efforts (namely Pharrell Williams' In My Mind, which made this year's Turkey Shoot). Greg boldly proclaims that Hell Hath No Fury is one of the best albums of the year. That's a double Buy It.
Go to episode 53