Results for In Between
reviews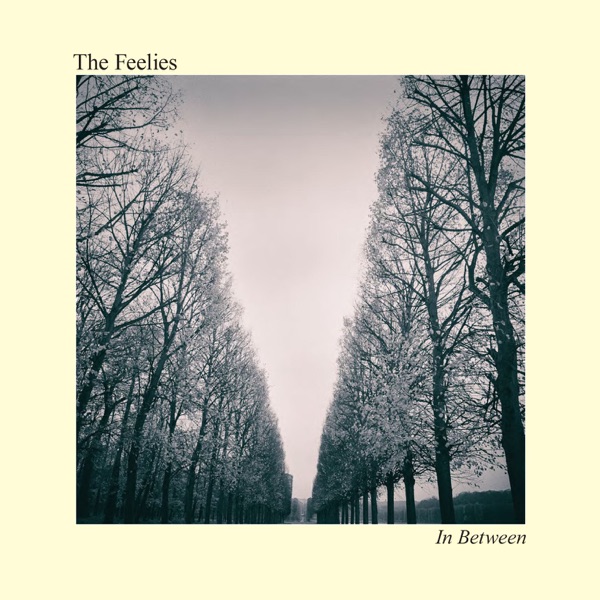 In Between available on iTunes
The Feelies In Between
The New Jersey rock band The Feelies has just released their sixth album in four decades called In Between. The group is noted for its cohesion and consistency over its long tenure. Greg thoroughly enjoys this record, and admires The Feelies' skill in combining elements of rock with zen and existential messaging ("make a plan, let it be.") He also appreciates the band's ability to perform as one voice, which speaks to how close these guys are. Greg gives it a Buy It. Jim couldn't agree more, and he expresses his deep admiration and love for The Feelies. He finds this record to be well worth the wait, and praises the group for their combination of the best sounds of The Velvet Underground and Brian Eno (ding!) Without hesitation, Jim gives In Between an enthusiastic Buy It.
Go to episode 588
lists
Top Albums of 2017… So Far
We're halfway through 2017, which means it's time to get a jump on the Best-Of Lists. Here are Jim and Greg's mid-year best Top 10 lists.
Go to episode 604
The Best Albums of 2017
It's Jim and Greg's favorite show of the year, where they get to reflect on the Best Albums of 2017. They also hear picks from listeners as well as the Sound Opinions production staff.
Go to episode 627
featured songs
Featured Songs
Gene Chandler, Duke of Earl, Duke of Earl/Kissin' in the Kitchen, Vee-Jay, 1961
The Penguins, Earth Angel, Earth Angel/Hey Senorita, Dootone, 1954
The Spaniels, Baby It's You, Baby It's You/Bounce, Chance, 1953
The Dukays, The Girl's a Devil, The Girl's a Devil/The Big Lie, Nat, 1961
The Dukays, Nite Owl, Nite Owl/Festival of Love, Nat, 1961
The Beatles, Do You Want to Know a Secret?, Introducing… The Beatles, Vee-Jay, 1964
Cypress Hill, Hand on the Pump, Cypress Hill, Ruffhouse/Columbia, 1991
Gene Chandler, Man's Temptation, Man's Temptation/Wonderful, Wonderful, Vee-Jay, 1963
Gene Chandler, Rainbow '65 (Part 1), Rainbow '65 (Part 1)/(Part 2), Constellation, 1965
Gene Chandler, Rainbow '80, 80, Chi Sound/20th Century, 1980
Gene Chandler, Get Down, Get Down, Chi Sound/20th Century, 1978
Gene Chandler, Good Times, Good Times/No One Can Love You, Constellation, 1965
Gene Chandler, In My Body's House, In My Body's House/Go Back Home, Checker, 1969
Mel & Tim, Backfield in Motion, Good Guys Only Win in the Movies, Bamboo, 1969
Gene Chandler, Groovy Situation, The Gene Chandler Situation, Mercury, 1970
Gene Chandler, This Bitter Earth, The Two Sides of Gene Chandler, Brunswick, 1969
Gene Chandler, Familiar Footsteps, The Two Sides of Gene Chandler, Brunswick, 1969
The Feelies, In Between, In Between, Bar/None, 2017
The Feelies, Turn Back Time, In Between, Bar/None, 2017
The Feelies, Time Will Tell, In Between, Bar/None, 2017
The Allman Brothers Band, Statesboro Blues, At Fillmore East, Capricorn, 1971
Jimmy Norman, I Don't Love You No More, I Don't Love You No More (single), Little Star, 1962
Red 40 & The Last Groovement, We Coulda Been, She's Keen to Feed, self-released, 2016
The Yawpers, American Man, American Man, Bloodshot, 2015
Ramones, Ramones Medley, Rock 'N' Roll High School, Sire, 1979
Go to episode 588
Featured Songs
Wire, Short Elevated Period, Silver/Lead, Pinkflag, 2017
The Feelies, In Between (Reprise), In Between, Bar/None, 2017
R. Stevie Moore and Jason Faulkner, Another Day Slips Away, Make It Be, Bar/None, 2017
Kendrick Lamar, DNA., DAMN., Interscope, 2017
Kendrick Lamar, LUST., DAMN., Interscope, 2017
Spoon, Shotgun, Hot Thoughts, Matador, 2017
Aimee Mann, Poor Judge, Mental Illness, SuperEgo, 2017
Michael Kiwanuka, Sometimes I Feel Like a Motherless Child, Resistance Radio: The Man in The High Castle, Columbia, 2017
Somi feat. Aloe Blacc, The Gentry, Petite Afrique, OKeh, 2017
Somi, Black Enough, Petite Afrique, OKeh, 2017
Father John Misty, Things It Would Have Been Helpful to Know Before the Revolution, Pure Comedy, Sub Pop, 2017
Father John Misty, Leaving LA, Pure Comedy, Sub Pop, 2017
Ty Segall, Freedom, Ty Segall, Drag City, 2017
Ty Segall, Orange Color Queen, Ty Segall, Drag City, 2017
Sneaks, Hair Slick Back, It's a Myth, Merge, 2017
She-Devils, Make You Pay, She-Devils, Secretly Canadian, 2017
Rips, Delay, Rips, Faux Discx, 2017
Priests, Puff, Nothing Feels Natural, Sister Polygon, 2017
The Regrettes, A Living Human Girl, Feel Your Feelings Fool!, Warner Bros., 2017
Run the Jewels, Talk to Me, Run the Jewels 3, Run the Jewels, 2016
Roger McGuinn, Car Phone, Back From Rio, Arista, 1991
Bobbie Gentry, Ode to Billy Joe, Ode to Billie Joe, Capitol, 1967
Local-H, California Songs, What Ever Happened to P.J. Soles?, Studio E/Only Music, 2004
Luna, Speedbumps, Rendezvous, Jetset, 2004
Waylon Jennings, Speedbumps, Rendezvous, Jetset, 2004
Go to episode 604