Results for Iceland
reviews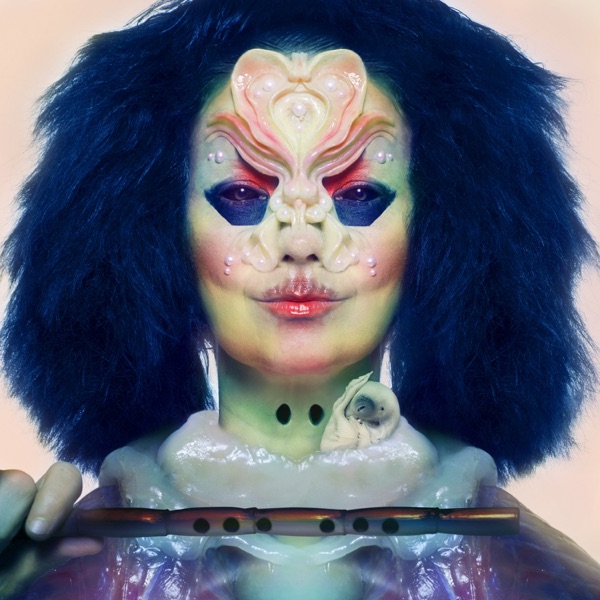 Utopia available on iTunes
Björk Utopia
Björk has been on top of the world of pop and experimental music for decades, yet she's still regarded as an independent, avant-garde, cult artist. But Jim says that her new album, Utopia, gave him no joy for the first time in her career. He calls her collaboration with Venezuelan electronic artist Arca a collection of tuneless, wandering dirges filled with flutes and bird sounds. Although he's always loved Björk, Jim says the album is a Trash It. Greg concedes that Utopia is hard to pin down and lacks the pop accessibility of her previous work. But he gets lost in Björk's world, a combination of avant-garde classical influences that evokes the soundscapes of the Icelandic wilderness. Greg cites her recent albums in this vein as the inspiration for a new generation of artists like FKA Twigs and Solange. It took him a while to figure it out, but Greg feels Utopia is a Buy It.
Go to episode 628
Vulnicura available on iTunes
Björk Vulnicura
After experimenting with various multimedia projects, Icelandic avant-garde powerhouse Björk is once again focused squarely on songwriting. Her new album Vulnicura is a heartbreak album, candidly addressing the end of her relationship with artist Matthew Barney. Greg loves how she finds universal themes within her personal struggles. As always, Björk uses brilliantly unconventional beats, augmented now by beautiful string melodies. Jim misses the poppier vocal style of her early albums, but still finds it her best effort in a decade. Both critics give Vulnicura a Buy It.
Go to episode 479
Volta available on iTunes
Björk Volta
Finally, we get to Björk. The reigning Icelandic music queen just released her sixth studio album, Volta. After abandoning her trademark electronic beats for vocals with Medulla, Björk has returned to form and enlisted the help of beat-makers like Timbaland. She is also joined by Antony of Antony and the Johnsons and Malian kora player Toumani Diabate. While listeners hear two of the more upbeat tracks, including the Timbaland produced "Earth Intruders," the rest of the album is more of a mixed bag — a fact that is frustrating to Greg. To him there were great moments, but also abysmal ones. He realizes that Björk is being intentionally political and provocative, but the album as a whole is just too incoherent for her message to be heard. Greg can only give Volta a Burn It rating. Jim can't even agree that Björk is being provocative. To him, the singer is just trying to make us think, "Boy, isn't she weird?" He found himself hating this record, describing it as cold, pretentious and dreadful. Jim not only gives Volta a Trash It rating, but would like to give away the copy he currently has.
Go to episode 75
dijs
Jim
Jim has spent the last week looking at images of the volcanic eruption in Iceland and thinking about a way to honor the European nation. Arguably its biggest musical export is Björk. Jim hasn't loved her sparse, robotic sound in recent years, but will always remember songs like "It's Oh So Quiet" fondly. So, he adds his favorite Björk track to the Desert Island Jukebox.
Go to episode 230