Results for Hip Hop is Dead
reviews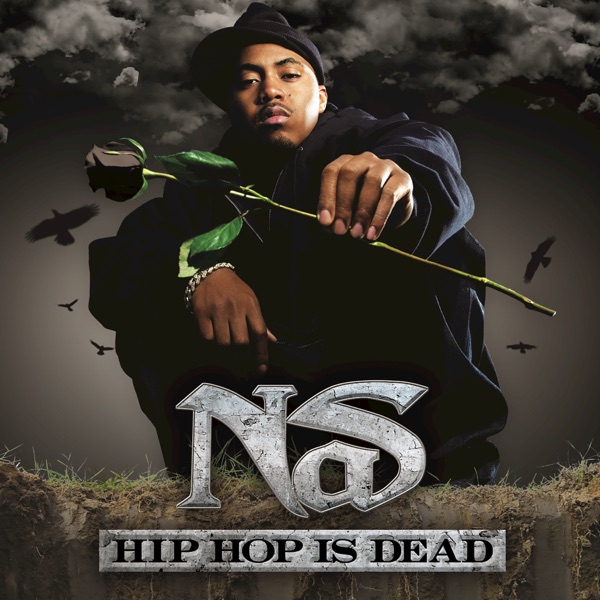 Illmatic available on iTunes
Nas Illmatic
Rapper Nas had the number one album last week entitled Hip Hop is Dead. While Jim and Greg don't agree with that sentiment, there wasn't much about the album that would prove otherwise. In fact, Jim muses that this record is "hip hop on life support." Nas first broke out with his album Illmatic when he was only 20 years old. He has only come close to topping that debut with singles like "Ether" that played on his rivalry with fellow New York rapper Jay-Z. Now, after what must have been epic peace accords, Nas has been signed to Jay-Z's Def Jam label. His new boss even appears on the track "Black Republicans." Both rappers have tremendous deft and flow, but Jay-Z has always been able to remain popular with songs of very little substance. Nas, by contrast, is better when he is using language to say something, not make party music. Both critics found Hip Hop is Dead empty, boring, and at times, a little schticky, and subsequently, it gets a double Trash It.
Go to episode 58
dijs
Jim
"In-A-Gadda-Da-Vida"
Iron Butterfly
For his first Desert Island Jukebox pick of 2007, Jim makes a surprising choice. Inspired by Nas' use of the song in his latest single "Hip Hop is Dead," Jim decides to go with the epic rock track "In-A-Gadda-Da-Vida" by Iron Butterfly. Not many music critics will defend this song, but Jim stands by it — the single version, that is. He can't defend the 17-minute album version with an unnecessary drum solo. There are rumors that"In-A-Gadda-Da-Vida"was supposed to be"In the Garden of Eden,"as interpreted through… LSD. Then some say it refers to the Bhagavad Gita. The most common explanation is that it was a lack of communication between band members and their headphones. However the song got its name, Jim is looking forward to sitting on his deserted island and rocking out to the classic guitar and bass riff, or ostinato.
Go to episode 58