Results for Gossamer
interviews
Michael Angelakos
This week, Passion Pit frontman Michael Angelakos is in the studio with Jim and Greg for a frank conversation and stripped-back live set. As Michael tells Jim and Greg, the band began with a belated Valentine's Day present. Angelakos - then a student at Boston's Emerson College - posted a track he'd written for his girlfriend to MySpace. "Sleepyhead" quickly exploded on the net. Passion Pit have since released two critically acclaimed albums and toured the world. Their latest release, Gossamer combines upbeat dance tracks and high production values with lyrics that explore Angelakos's own experience with addiction and mental illness. (As Michael tells Jim and Greg, the band had to cancel dates this year so that he could deal with issues related to his manic depression). The contrast between upbeat music and dark lyrics, Michael explains, is what he's always found interesting in pop music, and it's the key to the Passion Pit project. Despite Gossamer's harrowing content, Michael says the album is ultimately hopeful - an effort to achieve transcendence amid tough circumstances.
Go to episode 359
reviews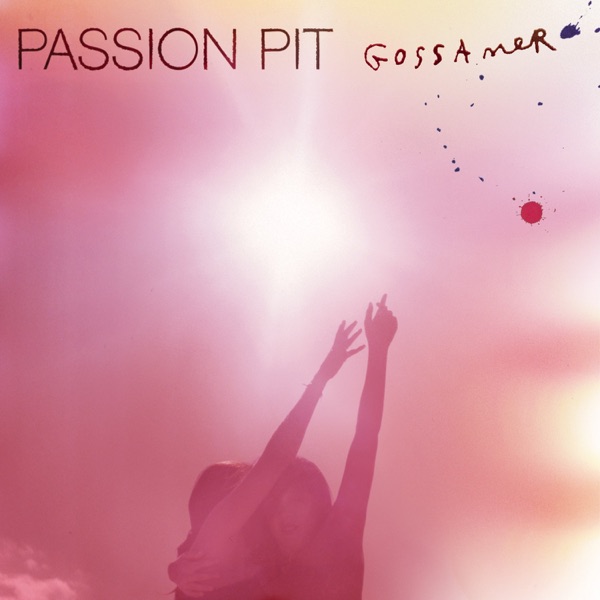 Manners available on iTunes
Passion Pit Manners
Michael Angelakos, the laptop wizard behind electropop band Passion Pit, first made a splash on MySpace in 2008 with the hit "Sleepyhead." He released his debut album, Manners, the next year. Since then we haven't heard much from him. Passion Pit's new sophomore effort, Gossamer, was in the works for some time, and Angelakos recently posted on the band's website that he was calling off performances in July in order to deal with mental health problems. Mental health issues, the stresses of maintaining a marriage, and economic decline all make up the rather dark background of Gossamer, an album that masquerades as a lighthearted dance record. For Jim and Greg, that contrast of light and dark is all too good. Jim says Angelakos's lyrics wouldn't be out of place on a soul album. He includes Passion Pit as part of a movement of weird soul geniuses (Frank Ocean and The Weeknd are also among them) making heart-felt epics in their bedrooms. Both Jim and Greg agree this is a deep record worth spending some time with. Another double Buy It.
Go to episode 348
Kindred available on iTunes
Passion Pit Kindred
Frontman Michael Angelakos of the indietronica act Passion Pit has come a long way since "Sleepyhead" became a MySpace hit in 2008. He's now returned with a third album of shimmery electronic pop, Kindred. Jim is amazed by how Angelakos, who suffers from bipolar disorder, finds catharsis in making irresistible dance pop. Although he addresses his pain in Kindred, Angelakos never mopes but rather celebrates life. Electronic Dance Music rarely has real soul like this. Greg is also pleased to find this record more optimistic than the previous release, Gossamer. Angelakos has a knack for making commercial music that avoids pop cliches through his brilliant symphonic keyboard arrangements. According to Greg, it's a great pop record with finely honed songs from beginning to end. Both critics give Kindred a Buy It.
Go to episode 494
featured songs
Featured Songs
Lydia Loveless, More Like Them, Indestructible Machine, Bloodshot, 2011
Fiona Apple, Paper Bag, When the Pawn…, Sony, 1999
Carson Drew, Under the Table, Under the Table, N/A, 2006
Lydia Loveless, Chris Isaac (Live on Sound Opinions), N/A, unreleased, 2012
Lydia Loveless, How Many Women, Indestructible Machine, Bloodshot, 2011
Lydia Loveless, Crazy, Indestructible Machine, Bloodshot, 2011
Lydia Loveless, Things I Do, The Only Man, Peloton, 2010
Lydia Loveless, Learn to Say No (Live on Sound Opinions), Indestructible Machine, Bloodshot, 2011
Lydia Loveless, Steve Earle (Live on Sound Opinions), Indestructible Machine, Bloodshot, 2011
Lydia Loveless, Bad Way To Go, Indestructible Machine, Bloodshot, 2011
Mission of Burma, Semi-Pseudo-Sort-of Plan, Unsound, Fire, 2012
Mission of Burma, 7's, Unsound, Fire, 2012
Passion Pit, Take a Walk, Gossamer, Columbia, 2012
Passion Pit, Sleepyhead, Manners, Frenchkiss, 2009
Passion Pit, I'll be Alright, Gossamer, Columbia, 2012
Clams Casino, Kissing on My Syrup, B-Side Instrumentals and Remixes, self-released, 2011
Violent Femmes, Telephone Book, 3, Slash, 1989
Muse, Knights of Cydonia, Black Holes and Revelations, Warner, 2006
Peter, Paul and Mary, Flora, Moving, Warner Bros., 1963
Neneh Cherry and the Thing, Cashback, The Cherry Thing, Smalltown Superjazz, 2012
Go to episode 348
Featured Songs
Drake (feat. The Weeknd), Crew Love, Take Care, Young Money, 2011
Passion Pit, Take a Walk, Gossamer, Columbia, 2012
Mary O'Hara, 'Or'o Mo Bhaidin, Songs of Ireland, Tradition, 1958
Passion Pit, Sleepyhead, Manners, Frenchkiss, 2009
Passion Pit, Little Secrets, Manners, Frenchkiss, 2009
Passion Pit, Constant Conversations, (Live on Sound Opinions), Gossamer, Columbia, 2012
Passion Pit, Cuddle Fuddle, Chunk of Change EP, Frenchkiss, 2008
Passion Pit, Folds in Your Hands, Manners, Frenchkiss, 2009
Passion Pit, Cry Like a Ghost, Gossamer, Columbia, 2012
Passion Pit, I'll Be Alright, Gossamer, Columbia, 2012
Passion Pit, Sleepyhead, (Live on Sound Opinions), Manners, Frenchkiss, 2009
Passion Pit, Carried Away, Gossamer, Columbia, 2012
Wanda Jackson, California Stars, Unfinished Business, Sugar Hill Records, 2012
Wanda Jackson, I'm Tore Down, Unfinished Business, Sugar Hill Records, 2012
X, The New World, More Fun in the New World, Elektra, 1983
The xx, Fiction, Coexist, Young Turks, 2012
Mumford & Sons, Whispers in the Dark, Babel, Island, 2012
Coldplay, Every Teardrop is a Waterfall, Mylo Xyloto, Parlophone, 2011
Mumford & Sons, Holland Road, Babel, Island, 2012
Go to episode 359
Featured Songs
B.B. King, The Thrill is Gone, The Thrill is Gone (Single), Bluesway, 1969
B.B. King, Three O'Clock Blues, Three O'Clock Blues (Single), RPM, 1951
Passion Pit, My Brother Taught Me How to Swim, Kindred, Columbia, 2015
Mary O'Hara, Óró Mo Bhaidin, Songs of Ireland, Tradition, 1958
Passion Pit, Sleepyhead, Manners, Frenchkiss, 2009
Passion Pit, Little Secrets, Manners, Frenchkiss, 2009
Passion Pit, Constant Conversations, (Live on Sound Opinions), Gossamer, Columbia, 2012
Passion Pit, Cuddle Fuddle, Chunk of Change EP, Frenchkiss, 2008
Passion Pit, Folds in Your Hands, Manners, Frenchkiss, 2009
Passion Pit, Cry Like a Ghost, Gossamer, Columbia, 2012
Passion Pit, I'll Be Alright, Gossamer, Columbia, 2012
Passion Pit, Sleepyhead (Live on Sound Opinions), Manners, Frenchkiss, 2009
Passion Pit, Carried Away, Gossamer, Columbia, 2012
Shamir, Vegas, Ratchet, XL, 2015
Shamir, Call it Off, Call it Off (Single), XL, 2015
Marlena Shaw, California Soul, The Spice of Life, Cadet, 1969
Hot Chip, Huarache Lights, Why Make Sense?, Domino, 2015
Tommy Tutone, 867-5309/Jenny, Tommy Tutone 2, Columbia, 1981
Against Me!, Unconditional Love, Transgender Dysphoria Blues, Total Treble, Xtra Mile, 2014
Donnie Iris and the Cruisers, A Sword and a Shield, Footsoldier in the Moonlight, Seathru, 1993
New Order, Love Vigilantes, Low-Life, Factory Records, 1985
Go to episode 495