Results for girl group
reviews
One Kiss Can Lead to Another: Girl Group Sounds, Lost & Found
Jim and Greg give the box set One Kiss Can Lead to Another: Girl Groups Sounds Lost and Found their vote for best packaging. The four discs of girl group songs are contained in a highly girly hat box. However, while this is an exciting set to un-wrap, according to our hosts, the song collection is disappointing. That's largely because Rhino Records was unable to get the rights to songs produced by Phil Spector, the man Jim calls the architect of this genre. Spector gave his signature "Wall of Sound" effect to The Beatles and girl groups like The Ronettes (featuring Spector's then-wife Ronnie Bennett). Lost and Found only has a one obscure Ronettes track, however, and none of the major hits from The Shirelles or The Chiffons. Rather, it is packed with"second-tier"groups like The Honeys and The Goodees. In addition, it includes solo artists like Mary Wells, Cher, Dolly Parton, and even super-waif Twiggy, who were all trying to cash in, unsuccessfully, on the girl group sound.
Go to episode 3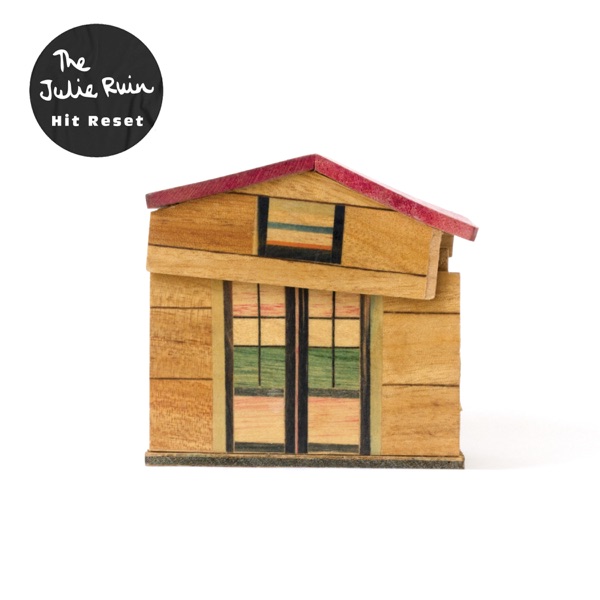 Hit Reset available on iTunes
The Julie Ruin Hit Reset
As a pioneer of the Riot Grrrl movement, Kathleen Hanna is comfortable making a bold statement with her music. The Julie Ruin, the current project from the ex-Bikini Kill and Le Tigre member, finds her continuing to make a statement, but a much more personal and introspective one. The new album Hit Reset finds Hanna dealing with issues like illness and abuse. Jim and Greg both have deep respect for Hanna's body of work but are divided on her vocal abilities on this record. For Jim, Hanna's songwriting is top-notch but is undercut by the limits of her singing. He says to Try It. Greg isn't bothered by her voice. He finds the variety of musical styles on the album to be ambitious. The girl group style harmonies, new wave homages, and surprising ballads all make it a Buy It.
Go to episode 556