Results for Georgia
interviews
Torres
Georgia-born musician Mackenzie Scott emerged out of the Nashville scene in 2013 with a critically-lauded debut under the moniker Torres. Her 2015 followup Sprinter, recorded with PJ Harvey collaborator Rob Ellis, has earned even more acclaim, including a spot in Greg's Best of 2015 (So Far) list. Torres joined Jim and Greg in the studio to discuss her emotionally charged and unconventional songwriting. She became devoted to music early on, idolizing Taylor Swift as a teen and then earning a college degree in songwriting. Her songs are both intensely personal and also sung behind the guise of characters, drawing inspiration from varied sources like the Old Testament and J.D. Salinger. Torres explains how music allows her to confront feelings about her childhood when other methods of communication have failed.
Go to episode 501
Kate Pierson
In 1976, Kate Pierson joined the genre-melding music powerhouse, the B-52s, and the rest is history. The Georgia-based band started out playing at local parties, then clubs in New York and eventually in venues around the world. Their self-titled first album showed their innovation, kitsch and creativity with hits like "Rock Lobster." However, the group reached the peak of their fame in 1989 with the release of their album, Cosmic Thing. Outside of the band, Pierson has collaborated with talented artists like R.E.M., Iggy Pop, The Ramones and most recently, Sia. Finally over 30 years after the inception of the B-52s, Kate Pierson is releasing her first solo album, Guitars and Microphones. She talks about the past, present and future of her career in music.
Go to episode 504
reviews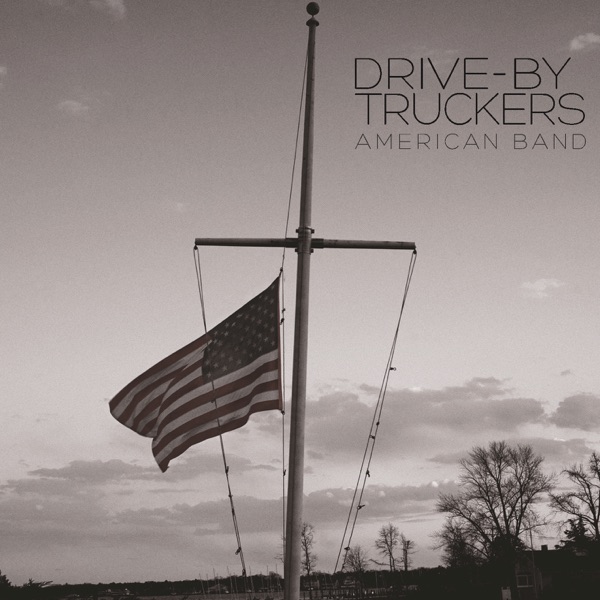 American Band available on iTunes
Drive-By Truckers American Band
The Georgia rock band Drive-By Truckers are back with their 11th studio album, American Band. While the southern rock group has been playing together for around 20 years, their latest record is very much in the now, discussing hot button issues like immigration, race relations and gun control. Jim loves this record and he respects the band for still thrilling listeners all these years later. Jim thinks that this album interprets the important issues of today in a way that measures up to what Neil Young and Crazy Horse did at the height of their powers. He gives American Band an enthusiastic Buy It. Greg agrees, and feels the album has a great balance between the band's signature guitar-based anthem rock and introspective, moodier tracks. He likes the record's social consciousness, and thinks it's just damn good music to boot. Greg gives it a Buy It.
Go to episode 568
dijs
Jim
"Stranger to My Happiness"
Sharon Jones & The Dap-Kings
This week, Jim pays tribute to Sharon Jones, a huge figure in the neo-soul revival, who died November 18 after a battle with cancer. With her powerful voice and electric stage presence, Jones was, according to Jim, the true inheritor of the legacy of fellow Augusta, Georgia native James Brown. She moved to Brooklyn where she ended up teaming up with The Dap-Kings, the finest soul / R&B backing band since Stax. Their 2013 song "Stranger to My Happiness" exemplifies her bravery against her illness. Ostensibly a love song, the lyrics also find Jones reckoning with mortality. She didn't wear a wig after losing her hair from chemotherapy, refusing to pretend to be anything she wasn't. You can see that in a powerful video Sharon Jones & The Dap-Kings recorded for"Stranger to My Happiness,"which is Jim's Desert Island Jukebox pick of the week.
Go to episode 575