Results for Freddie Mercury
reviews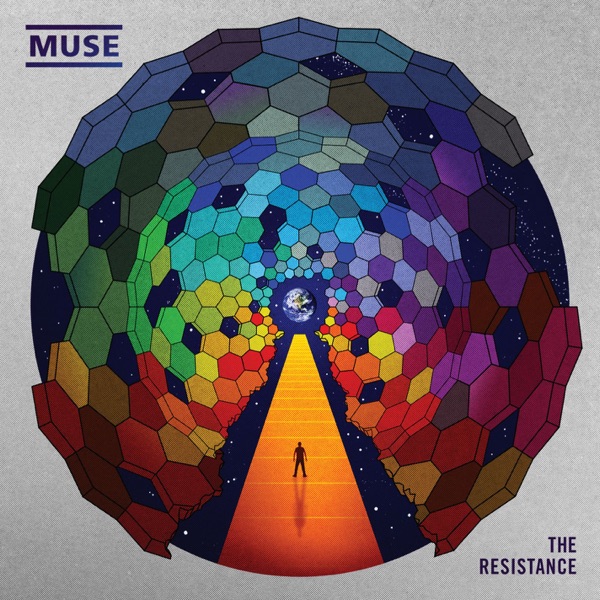 The Resistance available on iTunes
Muse The Resistance
For a while, it seemed like chart-topping U.K. band Muse was a purely British phenomenon. They sold over 5 million copies of their last two records and sold out back-to-back shows at Wembley Stadium. But now their new album The Resistance has debuted at #3 in the States. Musically, Jim and Greg certainly understand the appeal. The arrangements are ambitious and the songs are full of melody. But it's with the lyrics that Muse loses the plot. Jim and Greg both wish lead singer Matthew Bellamy had more of a sense of humor. He tries to channel Freddie Mercury, but forgets that Mercury never took himself too seriously. Both hosts give The Resistance a Trash It.
Go to episode 202
news
Music News
They truly are the champions: Queen's Greatest Hits album just became the first record in history to sell more than 6 million copies in the United Kingdom. That's about one album for every ten Britons—or, as Jim puts it, a whole lot of Freddie Mercury's overbite.
In more chart news from across the pond, the U.K.'s top-selling album this week is So Long, See You Tomorrow, the latest from Bombay Bicycle Club. Which had Jim and Greg wondering… who, exactly, is Bombay Bicycle Club? Apparently it's an indie rock outfit known for sampling Bollywood show tunes, with the nephew of the late British songstress Kirsty MacColl on guitar. The Brits must have a thing for the initials BBC.
Meanwhile back in the States, rock fans have been celebrating the 50th anniversary of The Beatles' first appearance on The Ed Sullivan Show. And for memorabilia dealers, that's meant big business. A chunk of the Sullivan Show set signed by the Fab Four is going for a million bucks, while a signed U.K. version of A Hard Day's Night is expected to take in $60,000. There's also a signed copy of With the Beatles floating around somewhere. If you're the owner, consider paying a visit to Antiques Roadshow—you're in for at least $45,000.
Funnyman Fred Armisen of Portlandia and Saturday Night Live fame will soon return to late-night TV, this time as a musician. When fellow SNL alum Seth Myers takes over Late Night later this month, Armisen will"curate"his music and lead the in-house 8G Band, Myers announced by tweet this week. Sound Opinions saw this coming in 2012, when Fred (a former Chicago punk rocker who played in the band Trenchmouth, as well as Blue Man Group) told Jim and Greg how he's always admired bands on TV. Live the dream, Fred.
Go to episode 429
Music News
Miley Cyrus has gone from Disney star to Flaming Lips devotee. She and Wayne Coyne of The Flaming Lips have released a 23 song long free album called Miley Cyrus and Her Dead Petz. The album purportedly is a tribute to her dead pets as evidenced in a song like "Pablow the Blowfish." Jim thinks the record is nothing to write home about and is generally a waste of your time. Disagree? Call 888.859.1800.
EMI has stepped into the 21st century by doing something no other record label has done: allowing amnesty for samples. The company says the amnesty was put in place for"the aim of encouraging new sample requests from its broad catalogue as well as ensuring already existing samples are properly licensed."It'll allow samplers who used EMI samples in the past to declare their samples"without the fear of a royalty back claim."Too little too late or a big step forward, you decide.
Going Going Gone! We love a good rock auction here on Sound Opinions. Jim covers the auctioning off of rock inflatables by the English company Air Artists which includes inflatable Freddie Mercury and Brian May from Queen's 1986 The Magic tour; two life-size polystyrene and fiberglass casts used to make the inflatable Babylonian woman used on the Rolling Stones' Bridges to Babylon Tour; and the fiberglass train model used for AC/DC's Runaway Train concert. Also averrable for cold hard cash? A night's stay in the house that Bob Dylan and The Band wrote Music from Big Pink. Asking price per night - $650. Greg covers the auctioning off of the piano used to writeABBA's "Dancing Queen." ABBA cofounder Benny Andersson certified the piano and the asking price is $1.1 million. Finally The Beatles have their first recording contract up for auction. The band served as Tony Sheridan's backing band on the song "My Bonnie" recorded in Hamburg Germany. The asking price on this piece of Fab Four history is $150,000 just a little more than the $80 the band was paid to make the record in the first place.
Go to episode 510