Results for Frank Black
classic album dissections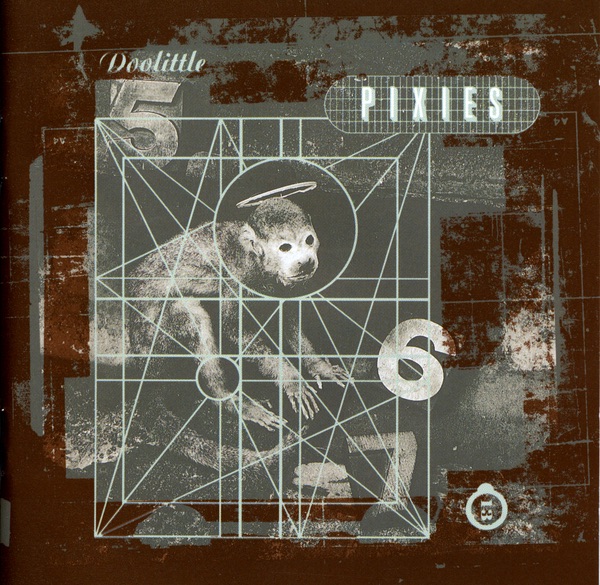 Doolittle available on iTunes
The Pixies Doolittle
This week Jim and Greg conduct one of their patented Classic Album Dissections. They decided to focus on a landmark album in indie rock: Doolittle by The Pixies. As an added bonus, they're joined by one of the creators of Doolittle, Pixies singer and songwriter Charles Thompson aka Black Francis aka Frank Black. Charles and bandmates Kim Deal, Joey Santiago and David Lovering recently marked the album's 20th anniversary with a tour dedicated to the record. While artists such as Kurt Cobain have cited it as a major influence, Doolittle was a slow burn record. After its 1989 release, it didn't achieve gold status until almost a decade later.
As Charles explains to Jim and Greg, his vocal style and lyrics were an amalgamation of his upbringing and the art and ideas floating around him at that time. It's a unique mix of preaching, surrealism and even sexual frustration. But, the songwriter warns against dissecting the lyrics too closely. He loves words for words' sake.
The lead singer also credits producer Gil Norton for the mix of"raw and fancy"that people associate with The Pixies. He polished up their sound, but knew well enough to leave a little roughness around the edges. Another component of the sweet but scary mix is Joey Santiago's guitar playing. Charles describes it as just like the guitarist's own personality-sweet and gentle like a little kid, but capable of smashing something to bits.
At the end of their discussion Jim and Greg ask Charles/Black/Frank to choose a favorite track from Doolittle. He goes with "Monkey Gone to Heaven," a song that encapsulates all of the album's elements-humor, darkness, violence, love, hope and references to the nautical and the mythological. Finally, Charles sees it as a great example of the yin and yang connection between him and singer Kim Deal.
Go to episode 217
lists
Hero Worship
Today's theme is Hero Worship. The genesis of this idea was that we here at Sound Opinions started noticing that a lot of artists have written songs about their own heroes. Think of Bob Dylan's "Song To Woody." It's the kind of love only one rocker could express to another. Though when it comes to name-checking important musical figures, critics like Jim and Greg come a close second. Here are their favorite moments of musical Hero Worship.
Go to episode 307
Hero Worship
Without a doubt, musicians influence one another. Sometimes in subtle ways with a borrowed riff or lyric. Sometimes by overtly name-checking another artist. This week, we look at those obvious examples of Hero Worship - songs written about another musican. Think of Bob Dylan's Song to Woody, or David Bowie's Song For Bob Dylan. Jim and Greg picked some tracks from their musical heroes, that mention other musical heroes.
Go to episode 575
featured songs