Results for Florence and the Machine
reviews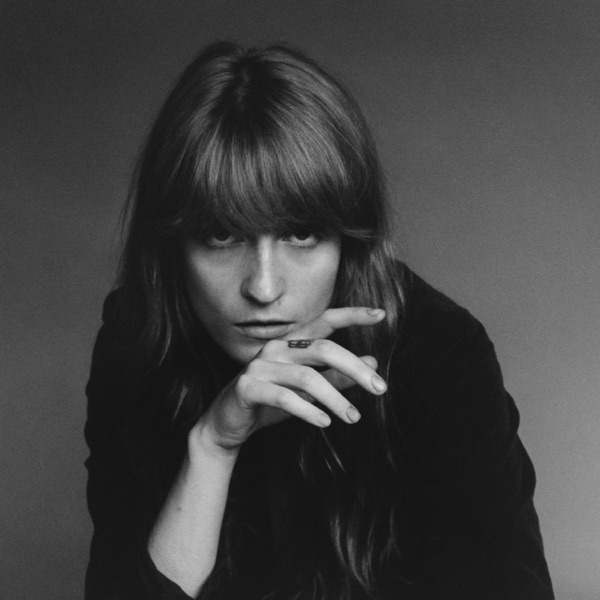 Florence + The Machine How Big, How Blue, How Beautiful
With the release of their third studio album, How Big, How Blue, How Beautiful, Florence + The Machine have entered into their introspective phase. The album, produced by David Lynch collaborator and stadium rock creator Marcus Dravs, was a product of a dark period lead singer Florence Welch had in her life after a breakup. Greg thinks the songs that are introspective and address her personal life show real growth among the stadium rock songs. He gives this album a Try It rating. Jim on the other hand, hates this album. He doesn't appreciate Florence's propensity for musical bombast and wishes more of the album had the big rock propulsion that the introspective songs lack. He gives the album a Trash It rating.
Go to episode 497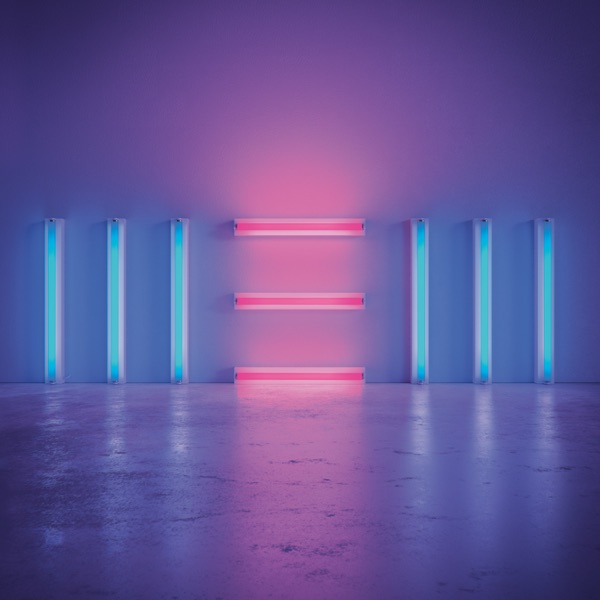 New available on iTunes
Paul McCartney New
The end of The Beatles certainly hasn't slowed the output of Paul McCartney. This year, Macca releases his 16th solo album called New. He's teamed up with a stable of pop music super producers like Mark Ronson (Lily Allen and Bruno Mars) and Paul Epworth (Florence & the Machine and Adele). Greg thinks the recording sessions with these hotshot producers brought bits of brilliance to the album. But the other bits are too undercooked and tired to earn the record more than a Burn It. Jim also appreciates the sound of the record. However, lyrically, McCartney has done better. Jim doubts McCartney's team has the courage to tell him, making New a Burn It.
Go to episode 413
news
Music News
Jay Z just launched his music streaming service, Tidal, to the public. Kanye West, Madonna and Daft Punk were just a few of the artists who attended a press conference to announce their support for the service. According to emphatic speaker Alicia Keys, Tidal's mission is to give artists more control over how their music is distributed while taking some of the authority out of the hands of tech companies. The basic monthly fee is $9.99, while the premium, hi-fi subscription is $19.99. It will be interesting to see how the service will compete with giants like Spotify and Beats, or fellow artist Garth Brooks' brand Ghost Tunes.
This year Lollapalooza Festival is being anchored by a Beatle. Paul McCartney is one of the Lolla 2015 headliners, which also includes Metallica, Florence + the Machine, Sam Smith, Alabama Shakes and The Weeknd. This will be McCartney's first stint at Lollapalooza, though he previously played at Bonnaroo in 2013.
In other festival news, if you're planning on getting a pass, don't bring your selfie stick. Lollapalooza and Coachella have banned the photographic aids from the grounds as the monopods often block the views of other concertgoers and could be potentially dangerous. However rest assured, you can still take pictures and selfies as long as you use your arms like a normal person.
Go to episode 488
featured songs
Featured Songs
Vicki Sue Robinson, Turn the Beat Around, Turn the Beat Around (Single), RCA Victor, 1976
A$AP Rocky, L$D, L$D (Single), RCA, 2015
Zola Jesus, Hunger, Taiga, Mute, 2014
Throbbing Gristle, Subhuman, Heathen Earth, Industrial, 1980
Zola Jesus, Dangerous Days (Live on Sound Opinions), Dangerous Days (Single), Mute, 2014
Zola Jesus, Vessel, Conatus, Sacred Bones, 2011
Zola Jesus, Devil Take You, The Spoils, Sacred Bones, 2009
Zola Jesus, Sea Talk (Live on Sound Opinions), Stridulum II, Souterrain Transmissions, 2010
Zola Jesus, In Your Nature, In Your Nature (David Lynch Remix) (Single), Sacred Bones, 2012
Zola Jesus, Lawless, Taiga, Mute, 2014
Zola Jesus, Night (Live on Sound Opinions), Stridulum II, Souterrain Transmissions, 2010
Zola Jesus, Avalanche (Slow), Versions, Sacred Bones, 2013
Florence + the Machine, Ship to Wreck, Ship to Wreck (Single), Island, 2015
Florence + the Machine, What Kind of Man, What Kind of Man (Single), Island, 2015
Flamin' Groovies, Teenage Head, Teenage Head, Kama Sutra, 1971
Chromeo, Call Me Up, Fancy Footwork, Vice, 2007
Jamie XX (feat. Young Thug and Popcaan), I Know There's Gonna Be (Good Times), I Know There's Gonna Be (Good Times) (Single), Young Turks, 2015
Janelle Monáe, Yoga, Yoga (Single), Epic, 2015
Avett Brothers, Will You Return?, Emotionalism, Ramseur Records, 2007
Go to episode 497
Featured Songs
Herb Geller, Sleigh Ride, Herb Gellar Plays, Verve, 1955
Clarence Reid,"Winter Man"Alston
Albert King,"Santa Claus Wants Some Lovin,'"Stax, 2007
Harvey Averne Band"Let's Get it Together This Christmas,"Fania
Hot Rock Mays, Black Christmas, Merry Christmas Baby, Paula, 1991
Urbie Green & His All-Stars,"Jingle Bells,"Cool Yuletide EP, 1954
Chet Baker Quartet, Winter Wonderland, West Coast Live, Pacific Jazz, 1953
Paul Bley Trio (w/ Charles Mingus & Art Blakey)"Santa Claus Is Comin' To Town,"The Christmas Collection, Concord, 2008
"The Icicle Man"
Israfel's Son, 'Rudolph Pouts"
Found Free, "Christmas is Jesus"
"Winter in the West"
"Winter Blunderland"
US Navy Commercial
Super Furry Animals, Wherever I Lay My Phone (That's My Home), Guerilla, XL, 2005
The Foo Fighters, Dear Rosemary, Wasting Light, RCA, 2011
Rich Robinson, Lost and Found, Through a Crooked Sun, Circle Sound, 2011
AgesandAges, No Nostalgia, Alright You Restless, Knitting Factory, 2011
Florence and the Machine, Shake It Out, Ceremonials, Island, 2011
Go to episode 316