Results for Flood
interviews
Warpaint
Jim and Greg are joined in the studio this week by the Los Angeles band, Warpaint. The band is made of Emily Kokal and Theresa Wayman on guitar and vocals, Jenny Lee Lindberg on bass, and drummer Stella Mozgawa. The band combines rock, electronica, r&b and a host of other genres into a mix that they like to call"sexy,"apt for a band formed on Valentines Day of 2004. Jim and Greg talk to them about musical influences, why it takes so long between records and what is was like working with production superstars, Flood and Nigel Godrich. The band plays us 3 songs from their latest self-titled album, Warpaint.
Go to episode 444
reviews
Warpaint available on iTunes
Warpaint Warpaint
Los Angeles space pop quartet Warpaint is back with a self-titled sophomore record. Formed in 2004, Warpaint spent years refining its sound and lineup before dropping its debut LP, The Fool, in 2010. By that time, founding members Theresa Wayman, Jenny Lee Lindberg, and Emily Kokal had brought onboard gifted Aussie drummer Stella Mozgawa. Jim enjoyed The Fool and had high-hopes for the follow-up—but when he saw super-producers Flood and Nigel Godrich behind the board on this album, he prepared for bombast. What he found instead was subtle music that rewards close listening. It's a strong soundtrack for household chores and Valentine's Day alike, and Jim would definitely Buy It. Greg is impressed with how this band has evolved, with Mozgawa's drums perfecting the give-and-take between all four instruments. Although this record has fewer rock hooks than their debut, he salutes Warpaint for infusing ambient music with unexpected harmonies and"shimmy."You might have to dig deep to find the groove, says Greg, but if you invest the time, Warpaint is a surefire Buy It.
Go to episode 426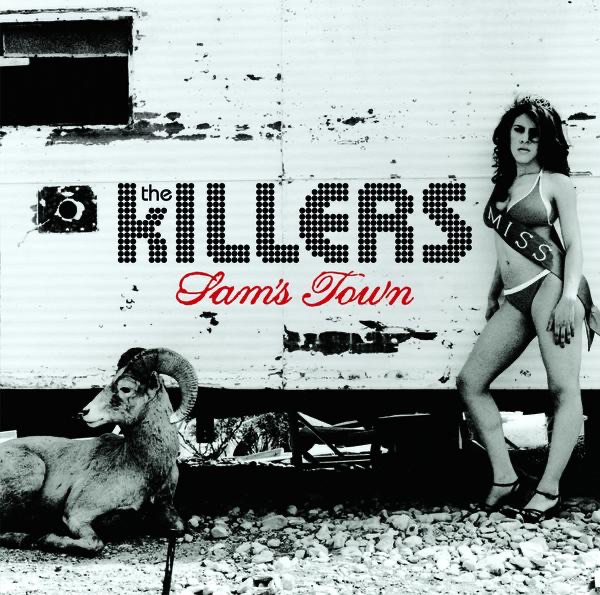 Sam's Town available on iTunes
The Killers Sam's Town
The final album up for review is Sam's Town by Las Vegas pop group The Killers. We at Sound Opinions H.Q. must admit that we were highly entertained by Jim and Greg's summation of their latest effort. To quote Jim:"I despise this album with a hatred that I rarely have felt for anyone or anything."We hardly need to hear anymore, but we're happy to. Both he and Greg understand that The Killers have always been about ripping off '80s New Wave and pop music, but neither can comprehend why they are now throwing bombastic, monster ballads into the mix. Lead singer Brandon Flowers manages to combine the over-singing styles of both Robert Smith and Bruce Springsteen. Greg blames producers Alan Moulder and Flood for simply not knowing better (though the two are also responsible for My Bloody Valentine's almost-perfect record Loveless). Sam's Town is a huge Trash It from both critics.
Go to episode 45
featured songs
Featured Songs
The Crystal Method, Trip Like I Do, Vegas, Outpost, 1997
Phish, Bouncing Around the Room, Lawn Boy, JEMP, 1991
Bill Moss,"Sock it to 'Em Soul Brother"Eccentric Soul: The Capsoul Label, The Numero Group, 2009
Johnson, Hawkins, Tatum and Durr, You Can't Blame Me, Eccentric Soul: The Capsoul Label, The Numero Group, 2009
Marion Black,"Who Knows, "Eccentric Soul: The Capsoul Label, The Numero Group, 2009
Perfections, Which One Am I, Eccentric Soul: Twinght's Lunar Rotation, The Numero Group, 2009
The Kaldirons, To Love Someone (That Don't Love You), Eccentric Soul: Twinght's Lunar Rotation, The Numero Group, 2009
Renaldo Domino, Not Too Cool to Cry, Eccentric Soul: Twinght's Lunar Rotation, The Numero Group, 2009
The Soul Messengers, Savior in the East, Soul Messages From Dimona, The Numero Group, 2008
The Soul Messengers, Our Lord and Savior, Soul Messages From Dimona, The Numero Group, 2008
The Soul Messengers, Equilibrium, Soul Messages From Dimona, The Numero Group, 2008
The Soul Messengers,"Burn Devil Burn"Soul Messages From Dimona, The Numero Group, 2008
Lily Allen, The Fear, It's Not Me, It's You, Regal, 2009
Lily Allen, Everyone's At It, It's Not Me, It's You, Regal, 2009
Titus Andronicus, Titus Andronicus, The Airing of Grievances, Troubleman Unlimited, 2009
Titus Andronicus, "Upon Viewing Brueghel's "Landscape with the Fall of Icarus", The Airing of Grievances, Troubleman Unlimited, 2009
Tone-Loc, Wild Thing, Loc-ed After Dark, Delicious Vinyl, 1989
Kevin Lyttle, Call Me, Kevin Lyttle, Atlantic, 2004
They Might Be Giants, Birdhouse in Your Soul, Flood, Elektra, 1990
Bruce Springsteen, Outlaw Pete, Working On A Dream, Columbia, 2009
Kiss, I Was Made For Lovin' You, Dynasty, Casablanca, 1979
Go to episode 167