Results for Flea
reviews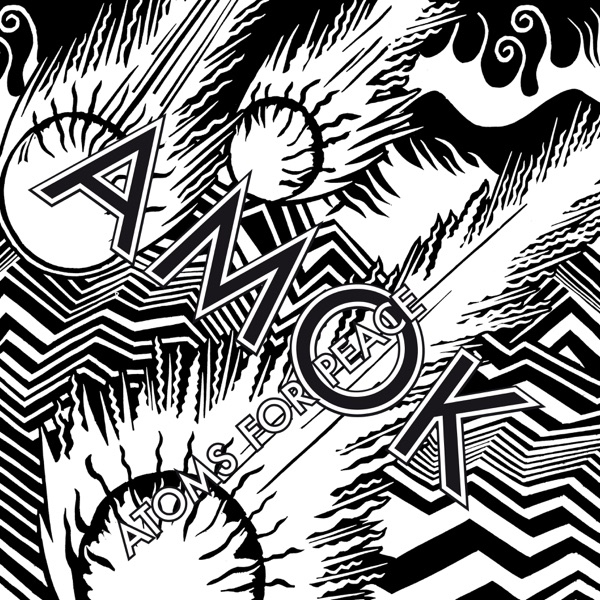 AMOK available on iTunes
Atoms for Peace AMOK
After his solo project The Eraser, Radiohead frontman Thom Yorke went out on tour with a group that could only be described as "super": Red Hot Chili Peppers' Flea on bass, Radiohead producer Nigel Godrich on programming, Joey Waronker on drums and Mauro Refosco on percussion. The collaboration worked so well that the group has released an album under the name Atoms for Peace. Greg was impressed with how The Eraser really found its identity live, and he has high hopes AMOK will do the same. But on record, the songs are not as strong as the production, so he can only say Burn It. In terms of his unique voice, Thom Yorke has finally won Jim over. He gets the robotic and alien nature of the voice the electronic musicianship and the dystopian lyrics and says Buy It.
Go to episode 379
I'm With You available on iTunes
Red Hot Chili Peppers I'm With You
Once fresh faces in the frat punk world, the Red Hot Chili Peppers are a heritage act at this point. Their 10th album I'm With You is one of many collaborations with superproducer Rick Rubin. And it's the first with new guitarist Josh Klinghoffer. Lead singer Anthony Kiedis considers this a reboot, but Greg's having a hard time buying their new identity as a stadium ballad band. He misses the guitar virtuosity of John Frusciante, who quit in 2009. Flea remains an all-star bass player, but he can't save I'm With You. Greg says Trash It. Jim agrees with that sentiment, pointing to the lousy, mush-mouthed lyrics of Kiedis as his primary hurdle. This is not a sensitive band, and he would welcome a return to funk rock. Until then…Trash It.
Go to episode 301