Results for electronic pop
interviews
Top Albums of 2005
The"Best Records"list: It's"a sacred thing"in pop music fandom, says Jim, requiring a discerning ear and laser-like focus. Thankfully, our hosts are here to help. After sifting through hundreds of records, and countless days spent listening (perhaps to the discontent of their wives), they've managed to pick out their absolute favorites. Here's what Jim and Greg say they'll still be listening to in 2006.
Go to episode 2
Michael Angelakos
Indietronica act Passion Pit recently released its third album of electronic pop Kindred, eliciting a Buy It from both Jim and Greg. This week, we revisit our 2012 interview with Passion Pit frontman Michael Angelakos, who joined Jim and Greg in the studio for a frank conversation and stripped-back live set. Passion Pit first found success after Angelakos posted some songs on MySpace in 2008 and the track "Sleepyhead" quickly exploded on the net. Passion Pit have since released three critically acclaimed albums and toured the world. The danceable tracks and high production values of the band's music can be deceptive. If you don't listen closely, you can miss the highly introspective lyrics that explore Angelakos's own experience with addiction and mental illness. As Michael tells Jim and Greg, the band had to cancel dates so that he could deal with issues related to his manic depression. The contrast between upbeat music and dark lyrics, Michael explains, is what he's always found interesting in pop music, and it's the key to the Passion Pit project. Despite the often harrowing content, Michael says his music is ultimately hopeful – an effort to achieve transcendence amid tough circumstances.
Go to episode 495
Shamir
Shamir has been on Jim and Greg's radar since they caught him at last year's SXSW Music Conference. Born Shamir Bailey, the 21-year-old Las Vegas native has been stylistically restless his whole life. He formed an indie pop duo in high school, explored a love of country music, and incorporates the sounds of vintage Chicago house and disco on his electronic pop recordings. After being blown away by a demo tape, producer and music writer Nick Sylvester took an interest in Shamir. Sylvester's GODMODE label released the North Town EP in 2014, followed by a debut full-length called Ratchet in 2015. Ratchet earned widespread critical acclaim, including high spots in both Jim and Greg's best of the year lists. Shamir stopped by the Sound Opinions studios a few months back and, after greeting the entire staff with hugs, sat down with Jim and Greg for a stripped-down performance on acoustic guitar and piano and a conversation.
Go to episode 530
reviews
Kindred available on iTunes
Passion Pit Kindred
Frontman Michael Angelakos of the indietronica act Passion Pit has come a long way since "Sleepyhead" became a MySpace hit in 2008. He's now returned with a third album of shimmery electronic pop, Kindred. Jim is amazed by how Angelakos, who suffers from bipolar disorder, finds catharsis in making irresistible dance pop. Although he addresses his pain in Kindred, Angelakos never mopes but rather celebrates life. Electronic Dance Music rarely has real soul like this. Greg is also pleased to find this record more optimistic than the previous release, Gossamer. Angelakos has a knack for making commercial music that avoids pop cliches through his brilliant symphonic keyboard arrangements. According to Greg, it's a great pop record with finely honed songs from beginning to end. Both critics give Kindred a Buy It.
Go to episode 494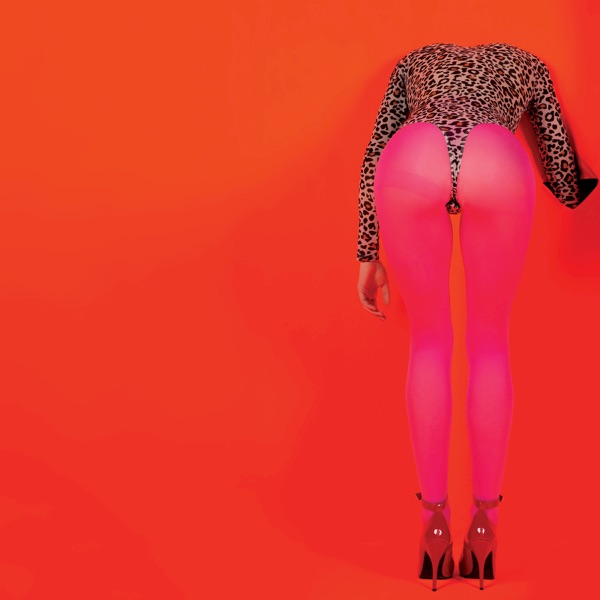 MASSEDUCTION available on iTunes
St. Vincent MASSEDUCTION
Annie Clark, aka St. Vincent, is back with her 5th studio album MASSEDUCTION. St. Vincent has carved out a unique presence as an electronic pop singer-songwriter and teams up with Taylor Swift and Lorde collaborator and producer Jack Antonoff. So what do Jim and Greg think? Jim and Greg disagree hugely on this record. Jim finds the lyrics and melodies to be"schlocky"and too"Broadway."He admits that St. Vincent isn't really his cup of tea and just can't enjoy the record. Jim gives it a Trash It. Greg on the other hand, genuinely loves this record. He calls it St. Vincent's most personal record to date for being lyrically and vocally emotional and expressive. Greg doesn't hesitate to give MASSEDUCTION a Buy It.
Go to episode 620