Results for EDM
interviews
Philip Sherburne
EDM - or Electronic Dance Music - has exploded over the past decade in Europe and the United States. But if names like Skrillex, Tiesto, Deadmau5, and David Guetta mean nothing to you, never fear. Jim and Greg have brought in Spin's Philip Sherburne, author of the"Control Voltage"blog, to offer a primer for the un-initiated. They kick off the conversation with a discussion of the genre's recent evolution: from the short-lived nineties rave scene with its anonymous DJs spinning in dark rooms, to the audio/visual spectacles presided over by celebrity DJs that we see today. A new emphasis on showmanship, and the adoption of dub step's aggressive, bass-heavy beats have won superstar producers like Skrillex, Tiesto, and Rusko a huge, youthful following says Sherburne, effectively making EDM the new stadium rock. But he'd also suggest keeping your eye on the up-and-comers, artists like SBTRKT, Four Tet, and Caribou.
Wrapping things up, Jim and Greg put the new artists we've heard in historical context. After all, as Jim says, covering dance music can give you deja vu. Greg reminds us that todays EDM producers are following in the footsteps of disco artists like Giorgio Moroder, Chicago house and techno musicians, Kraftwerk, Aphex Twin, Fatboy Slim, and - dare we say it - Brian Eno.
Go to episode 341
Twin Peaks
Our guests this week are garage rockers, Twin Peaks. This 5-piece up-and-coming band from Chicago consists of singer and guitarist Cadien Lake James, bassist Jack Dolan, guitarist Clay Frankel, drummer Connor Brodner and recent addition, keyboardist Colin Croom. They started the group back in 2009 as high schoolers and later decided to drop out of college to pursue music full-time. Some of their influences include The Rolling Stones, The Beach Boys and The Stooges, which you can hear in their debut album, Sunken, released in 2013. Last year, they released their second album, Wild Onion, to critical acclaim and in 2015 performed at Lollapalooza. Their youthfully energetic performance style, guitar-based rock and roll and playful song lyrics make them a draw for young adult music fans looking for something other than EDM. Jim and Greg spoke to them a few weeks ago at the Goose Island Barrelhouse in Chicago and gave a performance afterwards.
Go to episode 516
reviews
Artpop available on iTunes
Lady Gaga Artpop
"Anti-diva" Lady Gaga has just released her third album, Artpop. and it's headed for #1. The title is a brazen declaration of its content, but after a few plays, neither Jim nor Greg feel much like the album is"Art"at all. While Jim does think the music is still as groovy as ever, he can't get over the pandering, nonsensical lyrics., especially considering her attempts to empower her fans. So, Jim says Burn It. Greg refuses to step over the threshold, explaining that the music underwhelms with conventional, risk-averse EDM courtesy of big name producers like DJ White Shadow. Lady Gaga has built a career out of twisting the formula, but Greg doesn't hear any reinvention: Trash It.
Go to episode 416
Ghost Stories available on iTunes
Coldplay Ghost Stories
In 2011, not even Jim and Greg's disapproval could keep Coldplay's Mylo Xyloto from taking the band to new heights of arena rock success. Three years later, Chris Martin and his plaintive falsetto are back for more with Ghost Stories, the band's sixth studio album. Initially, Greg appreciated Ghost Stories's move away from the anthemic sing-alongs of Mylo Xyloto into a more sparse musical landscape, not unlike the band's melodic debut Parachutes. Ultimately, though, Ghost Stories never quite reaches the same heights as that album, with both critics put to sleep by Martin's (newfound) heartbreak-filled lyrics set to somber music that's molded in part by EDM producer Avicii and hip hop Timbaland. Jim and Greg both say Trash It.
Go to episode 443
Settle available on iTunes
Disclosure Settle
With their 2013 release Settle, the British electronic duo Disclosure seemed destined to take EDM and mainstream pop by storm. They certainly pushed Sam Smith into the stratosphere. Then came a successful collaboration with Mary J. Blige on 2014's The London Sessions. But, Jim and Greg were disappointed to hear the new album Caracal is something of a let down. It's more song-focused, but also more star-focused with guest vocals by Lorde and The Weeknd. Jim and Greg have heard better from Howard and Guy Lawrence and these guest stars. Caracal gets a double Trash It.
Go to episode 514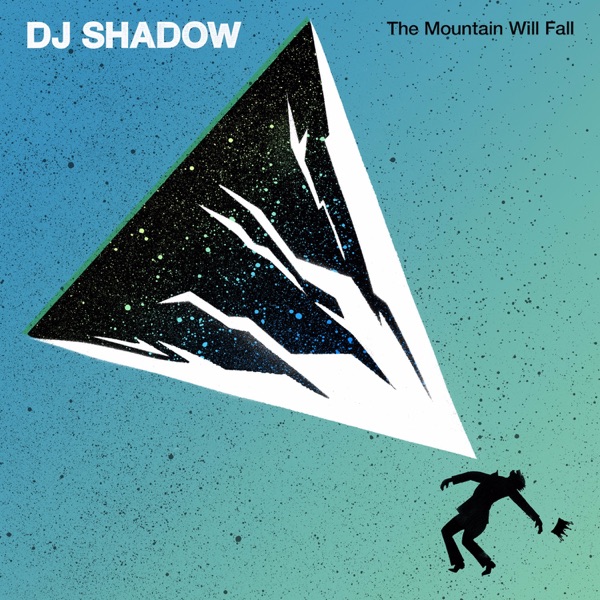 The Mountain Will Fall available on iTunes
DJ Shadow The Mountain Will Fall
DJ Shadow emerged in the early '90s as a major figure in the northern California underground hip-hop scene. His debut 1996 full-length Endtroducing….. was one of the earliest and greatest of sample-based albums. But when you make a masterpiece your first time out, where do you go from there? His latest album The Mountain Will Fall features fewer samples, more synths, and more collaborations – notably with rap luminaries Run the Jewels. Jim says the album is not an easy listen – there are tracks that seem frivolous or intentially grating. But after spending time with it, he finds the record a great soundtrack for ominous times and calls it a Buy It. Greg appreciates that DJ Shadow never repeats himself. Instead he's nodding to contemporary EDM, Italian classical music, and old school hip-hop and turntablism. Greg calls The Mountain Will Fall a fine record that isn't as cohesive as Endtroducing….., but still worthy of a Try It.
Go to episode 554
news
Music News
The EDM business is booming. Just check out our feature on it. It's grown into a $4.5 billion industry and now has the attention of Wall Street. SFX Entertainment has plans to acquire promoters and sponsors and take EDM to the arenas. It hopes to raise as much as $300 million through its upcoming I.P.O., yet according to a recent New York Times article, a string of deaths related to the drug MDMA (or Molly) may complicate the genre's appeal.
Go to episode 407
Music News
Watch this Home Depot ad or this Pizza Hut spot and you might find yourself playing a game of Name That Tune. The Black Keys' Dan Auerbach and Patrick Carney are suing these corporations for what they say is their use of"sound alike"tunes - in this case, instrumental tracks that rip off key elements of the band's hits "Lonely Boy" and "Gold on the Ceiling ." The two are seeking $75,000 in damages apiece. We'll have to wait and see if they get it, but this did work for Tom Waits in the eighties…
Tragedy struck the Radiohead tour recently when a stage collapse in Toronto killed a drum tech and injured three others. The collapse continues a disturbing trend of similar accidents last year, notably the Indiana State Fair collapse and a collapse in Ottawa that nearly crushed the members of Cheap Trick. Cheap Trick's near miss motivated them to lobby Congress for greater regulation of the temporary stage industry, but action didn't come soon enough for the Radiohead crew. Now four entities including Live Nation and Radiohead's touring arm are being investigated in the accident. It's been a rough summer for EDM fans too. Two concertgoers died at this month's Electric Daisy Carnival in Las Vegas. The event's promoter, Insomniac Events, denies responsibility for the deaths, which occurred outside festival boundaries. No word yet on whether Las Vegas will take any action.
Go to episode 344
Music News
Traditionally the Grammy Awards honor commercial success more than critical. So it was refreshing to see Daft Punk take home so many prizes, including the two biggest: Album of the Year and Record of the Year. Jim and Greg were also pleased with the live performance featuring the French robots with Nile Rodgers, Stevie Wonder, Pharrell Williams, Omar Hakim and Nathan East (Usually the televised ceremony's odd couple pairings are nothing more than stunts). The last dance music album to win the top prize was Saturday Night Fever in 1979. Jim and Greg hope they don't have to wait another two decades for more EDM Grammy wins.
At 94, Pete Seeger lived long enough to know that his music inspired multiple generations. Greg describes him as a working-class advocate who delivered the news through song. And sometimes that news was met with controversy, as with his performance of "Waist Deep in the Big Muddy" on The Smothers Brothers Comedy Hour, attempted unsuccessfully in 1967 and then again in 1968. Jim and Greg play a recorded version of that song in honor of Seeger, who died January 27 of natural causes.
Go to episode 427