Results for doom metal
reviews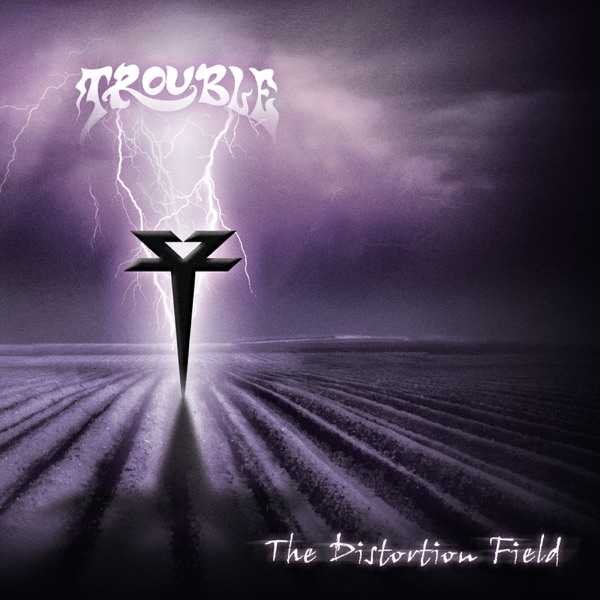 The Distortion Field available on iTunes
Trouble The Distortion Field
Call 'em doom metal or stoner rock, the Chicago band Trouble has been bringing the heavy since 1979. The band's new album The Distortion Field reunites original guitarists Bruce Franklin and Rick Wartell, and subs in Kyle Thomas for longtime vocalist Eric Wagner. Does the reunited band fare better with the critics than Black Sabbath did recently? Greg says yes, though there are four or five Trouble albums he'd rank above The Distortion Field. The band hasn't updated its original sound: an innovative merger of British heavy metal and psychedelia. That's fine by Greg, but he does miss the conceptual heft Wagner gave to earlier Trouble lyrics. Greg gives The Distortion Field a Burn It. Jim agrees. He needed some head-banging this week, and for that The Distortion Field does just fine. Burn It.
Go to episode 401
Sacred available on iTunes
The Obsessed Sacred
Although The Obsessed was formed by Scott"Wino"Weinrich back in 1976, the Maryland metal band has only released four albums in its career. The latest, Sacred, is its first in 23 years and continues the band's blend of stoner rock, doom metal, and biker rock. According to Greg, Wino is not revisiting his old glories but is instead writing contemplatively about his life as an outsider in very honest terms. Although the production is cleaner than on previous records, that serves to underline the band's great melodies. Jim says that the great thing about metal is that it doesn't matter what you look like or how old you are, as long as you can deliver the goods – and Wino can do just that. The songs on Sacred are as good as any in the band's past, with more bottom than ever in the sound. The album earns a double-Buy It.
Go to episode 596
lists
Songs About Pot
Marijuana is a drug that has inspired tons of music across a variety of genres, including reggae, doom metal, country and hip hop. Jim and Greg discuss classic songs about weed and share some of their favorites.
Go to episode 736