Results for Discipline
reviews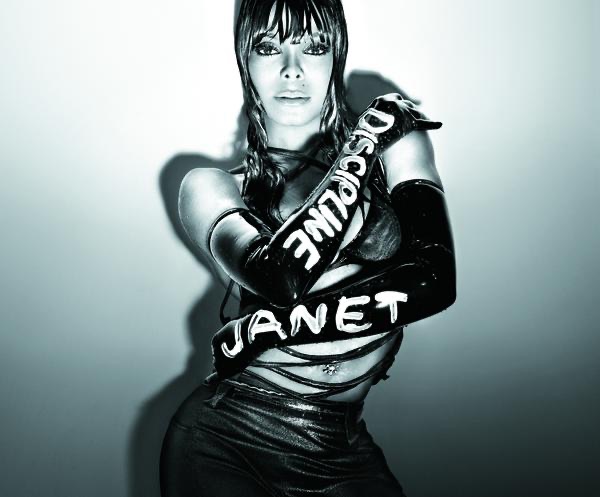 Discipline available on iTunes
Janet Discipline
Onto the next Jackson…Janet also has a new album out called Discipline. After listening to the S&M-inspired title track, Greg explains Janet appears to be erotica-obsessed on the entire album. He thinks she's become more and more one-dimensional over the last decade and wouldn't recommend anyone purchase this latest effort. Jim agrees. He doesn't think there's anything wrong with an adult woman exploring her sexuality, but Janet's exploration is overdone and sad. Discipline gets two stern Trash Its.
Go to episode 118
Unbreakable available on iTunes
Janet Jackson Unbreakable
For the first time in seven years, Janet Jackson has released a new album called Unbreakable. At the beginning of her career, she faced the challenge of stepping out of the shadow of her older brothers, which she did with the help of Minnesota songwriters and producers Jimmy Jam and Terry Lewis. They worked together creating her signature rhythmic pop sound on many of Janet's most famous albums, including Control and Rhythm Nation 1814, and teamed up again for Unbreakable. Greg thinks Jackson's last record, 2008's Discipline, was probably her worst ever but she rebounded with a solid mid-career album. He appreciated that Janet stopped wasting her time with weak and overtly sexual material, and instead made music that is more true to her authentic self. Greg especially enjoyed the track "BURNITUP!," featuring one of his all-time favorite artists, Missy Elliott. He gives the record a Buy It. Jim agrees and highlights the strengths of Jam and Lewis' electronic, modernized sound. He thinks Janet is as confident and talented as ever. It's a double Buy It for Unbreakable.
Go to episode 515
featured songs
Featured Songs
My Bloody Valentine, Only Shallow, Loveless, Creation, 1991
Nine Inch Nails, Discipline, The Slip, The Null Corporation, 2008
Nine Inch Nails, Letting You, The Slip, The Null Corporation, 2008
Flight of the Conchords, Foux Du Fafa, Flight of the Conchords, Sub Pop, 2008
Dethklok, Go Forth and Die, The Dethalbum, Williams Street, 2007
Flight of the Conchords, Bowie, Flight of the Conchords, Sub Pop, 2008
Bonzo Dog Doo-Dah Band, The Equestrian Statue, Gorilla, Liberty, 1967
Thank You, Pregnant Friends, Terrible Two, Thrill Jockey, 2008
The Who, Doctor Doctor, Magic Bus, MCA, 1968
The Steeldrivers, If you Can't Be Good, Be Gone, The Steeldrivers, Bounder, 2008
The North Missippi Allstars, Take Yo Time Rodney, Hernando, Songs of the South, 2008
Big Black, Kerosene, Atomizer, Homestead, 1986
Sparklehorse, Don't Take My Sunshine Away, Dreamt for Light Years in the Belly of a Mountain, Capitol, 2006
The Kills, Last Day of Magic, Midnight Boom, Domino, 2008
The Kills, Goodnight Bad Morning, Midnight Boom, Domino, 2008
The Kills, U.R.A. Fever, Midnight Boom, Domino, 2008
Elvis Costello, Harry Worth, Momofuku, Universal, 2008
Elvis Costello, Stella Hurt, Momofuku, Universal, 2008
Santigold, L.E.S. Artistes, Santigold, Downtown, 2008
Santigold, Say Aha, Santigold, Downtown, 2008
Santigold, Creator, Santigold, Downtown, 2008
Tomorrow, My White Bicycle, Tomorrow, Parlophone, 1986
The Andrews Sisters, The Telephone Song, Music Lessons with the Andrews Sisters, Sepia, 2003
Ray Davies, Is There Life After Breakfast, Other Peoples Lives, Mercury, 2006
Madonna, Beat Goes On, Hard Candy, Warner Bros., 2008
Black Crowes, Remedy, The Southern Harmony and Musical Companion, American, 1992
311, Come Original, Soundsystem, Capricorn, 1999
Go to episode 128