Results for Devotion
interviews
Beach House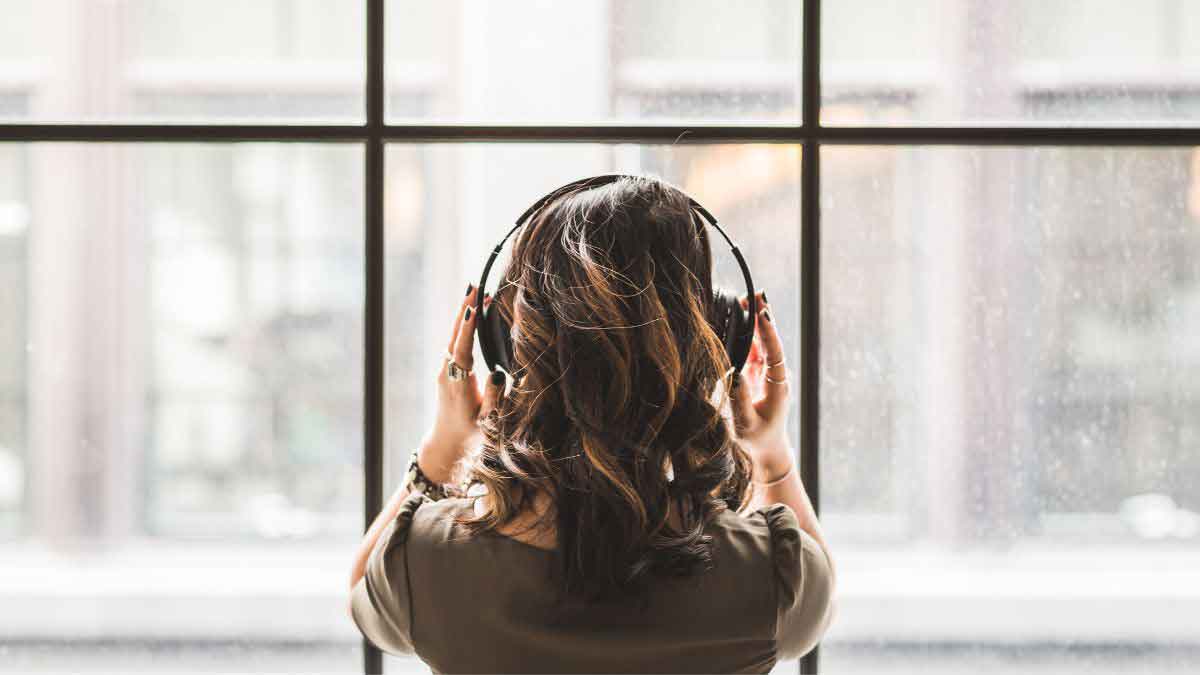 As Jim says, Beach House is in the house this week. The Baltimore duo of Alex Scally and Victoria Legrand recently released their major label debut Teen Dream. They first gained notice with their self-titled indie release in 2006, and later with 2008's Devotion, though Jim and Greg were less enamored with that record. As Victoria and Alex explain to Jim and Greg, having more resources enabled them to expand their sound, without sacrificing the dreamy intimacy for which they're known. Victoria has a unique vocal style, but she insists it's just what comes naturally to her. Alex describes their musical pairing as"the best and most instantly rewarding."
Go to episode 229
reviews
Devotion available on iTunes
Jessie Ware Devotion
UK singer Jessie Ware has slowly been making her way stateside, first with buzz from tracks like "Wildest Moments" and then with a U.S. tour. Now her album Devotion is getting a proper American release with bonus tracks. Greg loves the shadow play of her vocals and chiming keyboards and hears a little reggae in the mix. But for him the key is restraint, with Jessie demonstrating that it's a choice, not a limitation. She can belt it when needed, but overall it's a beautiful, subtle record. Jim loves the new R&B palette and is excited by this trend that also includes The Weeknd and Rhye. Devotion gets a double Buy It.
Go to episode 388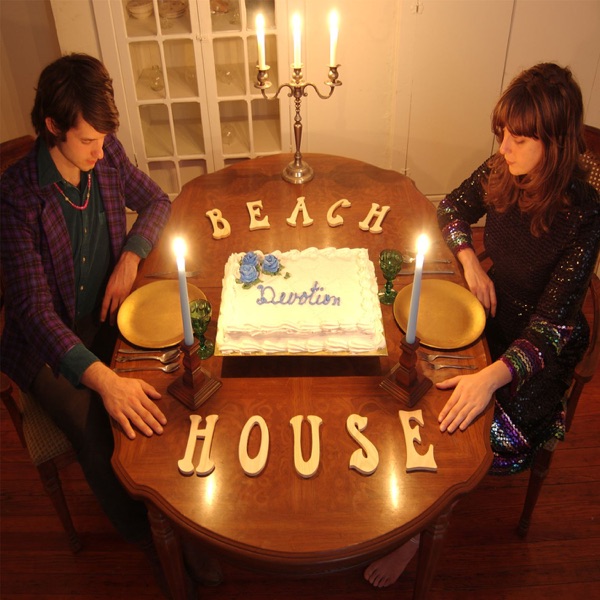 Devotion available on iTunes
Beach House Devotion
The Baltimore duo Beach House has a new album out called Devotion. This is the indie pop band's second effort, and they are back with a slow, dreamy sound that many compare to Mazzy Star and Galaxie 500. Jim and Greg agree — this is definitely a sound they've heard before, and much better. Greg says Devotion is a one-tempo album and challenges anyone to differentiate one track from the other. Jim agrees and can't understand why the band is getting such hype. The Beach House album gets two Trash Its.
Go to episode 120
featured songs
Featured Songs
George Jones, White Lightning, White Lightning and Other Favorites, Mercury, 1959
George Jones, He Stopped Loving Her Today, I Am What I Am, Epic, 1980
Puffy AmiYumi, Planet Tokyo, Nice., Epic, 2003
The Tigers, Smile for Me, Smile for Me (Single), Polydor, 1969
Happy End, Kaze Wo Atsumete, Kazemachi Roman, URC, 1971
Shonen Knife, Riding on a Rocket, Let's Knife, Virgin, 1993
Puffy AmiYumi, Thank You, Nice., Epic, 2003
AKB48, Manatsu no Sounds Good!,, Manatsu no Sounds Good! (Single), You, Be Cool!, 2012
Kyary Pamyu Pamyu, PonPonPon, Moshi-Moshi Harajuku, Warner Music Japan, 2011
Boris, Statement, Smile, Diwphalanx, 2008
Momoiro Clover Z, Fierce Space Symphony. 7th Movement (Infinite Love), 5th Dimension, Starchild, 2013
The Boredoms, *, Vision Creation Newsun, Birdman, 1999
Acid Mothers Temple, La Le Lo, Mantra of Love, Alien8, 2004
Melt Banana, Spider Snipe, Bambi's Dilemma, A-Zap, 2007
Shinsei Kamattechan, Otoko Ha Roman Daze! Takeda Kun, Minna Shine, Perfect Music, 2010
Shiina Ringo, Marunouchi Sadistic, Muzai Moratorium, Toshiba EMI, 1999
The GazettE, Filth in the Beauty, Stacked Rubbish, PS Company, 2007
Misora Hibari, Sad Whistling, Sad Whistling (Single), Columbia Japan, 1949
Judy and Mary, Brand New Wave Upper Ground, Great Escape, Sony, 2001
Mamadrive, Hebi No Onna, Mousou Tengoku, Third Stone From the Sun, 2012
Perfume, Dream Fighter, Triangle, Tokuma Japan, 2009
Kyary Pamyu Pamyu, Fashion Monster, Fashion Monster (Single), Unborde, 2012
Number Girl, Urban Guitar Sayonara, Sappukei, EMI, 2000
Jessie Ware, Wildest Moments, Devotion, Interscope, 2013
Jessie Ware, Still Love Me, Devotion, Interscope, 2013
Jessie Ware, Something Inside, Devotion, Interscope, 2013
Miles Davis, Right Off, Tribute to Jack Johnson, Columbia, 1971
Nick Drake, Pink Moon, Pink Moon, Island, 1972
Nick Drake, Place to Be, Pink Moon, Island, 1972
Go to episode 388
Featured Songs
Beach House, Better Times, Teen Dream, Sub Pop, 2010
Beach House, Zebra, Teen Dream, Sub Pop, 2010 Live on Sound Opinions
Beach House, Wedding Bell, Devotion, Carpark Records, 2008
Beach House, Master of None, Beach House, Carpark Records, 2006
Beach House, Walk in the Park, Teen Dream, Sub Pop, 2010 Live on Sound Opinions
Beach House, Norway, Teen Dream, Sub Pop, 2010 Live on Sound Opinions
Beach House, Used to Be, Teen Dream, Sub Pop, 2010
Erykah Badu, Window Seat, New Amerykah, Pt. 2: Return of the Ankh, Universal Motown, 2010
Erykah Badu, Gone Baby, Dont Be Long, New Amerykah, Pt. 2: Return of the Ankh, Universal Motown, 2010
Malcolm McLaren, Double Dutch, Duck Rock, Polygram, 1983
The Rolling Stones, I'm Free, December's Children (And Everybody's), London, 1965
Broken Social Scene, World Sick, Forgiveness Rock Record, Arts & Crafts, 2010
The Drifters, Answer the Phone, I'll Take You Where the Music's Playing, Atlantic, 1965
Usher, There Goes My Baby, Raymond v. Raymond, LaFace, 2010
The Clash, Clampdown, London Calling, CBS, 1979
The Clash, London Calling, London Calling, CBS, 1979
Go to episode 229
Featured Songs
The Monkees, Daydream Believer, The Birds, The Bees & The Monkees, Colgems, 1968
The Monkees, Valleri, The Birds, The Bees & The Monkees, Colgems, 1968
Trenchmouth, Washington! Washington!, Trenchmouth vs. The Light of the Sun, Skene!, 1994
Crisis of Conformity, Fist Fight!, Fist Fight!, Drag City, 2011
Crisis of Conformity, Kick It Down and Kick It Around, Fist Fight!, Drag City, 2011
The Damned, I Just Can't Be Happy Today, Machine Gun Etiquette, Chiswick, 1979
Bruce Springsteen, Easy Money, Wrecking Ball, Columbia, 2012
Bruce Springsteen, We Are Alive, Wrecking Ball, Columbia, 2012
Bruce Springsteen, We Take Care of Our Own, Wrecking Ball, Columbia, 2012
Mark Lanegan, The Gravedigger's Song, Blues Funeral, 4AD, 2012
Mark Lanegan, Phantasmagoria Blues, Blues Funeral, 4AD, 2012
Destroy all Monsters, Meet the Creeper, November 22, 1963, Black Hole, 1979
Jodeci, My Phone, Forever My Lady, Uptown, 1991
Ani DiFranco, Life Boat, Which Side Are You On?, Righteous Babe, 2012
Dessa, Palace, Castor, The Twin, Doomtree, 2011
John McLaughlin, Marbles, Devotion, Douglas, 1970
Go to episode 327