Results for Dave Fridmann
interviews
Spoon
In nearly 20 years, Spoon has managed to release 8 albums, all of them worth a listen, according to Jim and Greg. That is no small feat. Their latest, They Want My Soul, is a real expansion of their sound, from minimal post punk to a more grown-up soul. Lead singer Britt Daniel and drummer Jim Eno founded the band in 1993 in Austin, and they talk with Jim and Greg about how they have stayed relevant for so long, working with producer Dave Fridmann (The Flaming Lips, Low) and calling back to "Jonathan Fisk."
Go to episode 476
Top Albums of 2005
The"Best Records"list: It's"a sacred thing"in pop music fandom, says Jim, requiring a discerning ear and laser-like focus. Thankfully, our hosts are here to help. After sifting through hundreds of records, and countless days spent listening (perhaps to the discontent of their wives), they've managed to pick out their absolute favorites. Here's what Jim and Greg say they'll still be listening to in 2006.
Go to episode 2
The Flaming Lips
This week's guests are two of the members of Oklahoma's Flaming Lips, co-founder Wayne Coyne and long-time member, multi instrumentalist and co-songwriter Steve Drozd. Wayne chimes in that their two other current band members, Michael Ivins and touring drummer Clifford, couldn't make it to the interview. Ivins was too preoccupied erecting the UFO for that night's live gig in Chicago. Greg points out that Wayne at one time admitted he was part of a band that couldn't play, had a singer that couldn't sing, and heralded from an unknown town. Yet, here they are 25 years later, still going strong. As someone who wrote a book about The Flaming Lips. Jim continues to be astounded by the extensiveness of their career. He feels it parallels the career of Pink Floyd who had at least four different incarnations over 30 or 40 years. The Lips' first era was their '80s psychedelic era with it's key album In a Priest Driven Ambulance from 1990. On this album, former Lips drummer Jonathan Donahue replaced Nathan Roberts and the band collaborated for the first time with producer Dave Fridmann. Fridmann, who would go on produce many other Lips' albums, brought a higher level of musicality and production to the Lips' sound. In a Priest Driven Ambulance was also the album that introduced Steve Drozd to the Flaming Lips (he did not join the band until almost a decade into the band's career). Drozd loved the album's"loud psychedelic rock guitar"with "hokum balladry". Greg also adds that the record contained a non-ironic cover of Louis Armstrong's "It's a Wonderful World" amidst the cynical and cooler-than-thou indie rock community.
Even though the band started in 1983, it wasn't until 1992 that The Flaming Lips signed to a major label. The first album for Warner Brothers Records was Hit to Death in the Future Head. Wayne and the band saw this as an opportunity to make a record that's worth the"billion dollars"major labels can spend on albums. Greg feels that their new ambition really exceeded the ambition they had with their previous work. He feels it's clearly evident in 1993's Transmissions from the Satellite Heart. To Jim this album marks the moment when Wayne's songwriting started to rise from the background and move towards the caliber of the Lips' sonic density. Transmission from the Satellite Heart's, "She Don't Use Jelly" is such an example. Even though the song became their breakthrough"wiggy, novelty hit."it was a "beautiful bubble gum song with a poignant lyric" wrapped inside an amazing musical production. Wayne and the band knew almost from the beginning that the song could be a hit. The song's hook was created from the lyrics which Wayne got from equating smearing chapstick on your lips to buttering your toast. Wayne's story dispels the rock critic myth that these lyrics were a code for sex, drugs and rock 'n' roll. Greg brings everyone back to the dense sound of Transmissions From the Satellite Heart. He wonders how Steven came upon the idea layering the heavy"Bonham-esque"drums underneath pop songs. Steven admits that the sound was inspired by Larry Mullen's drums on U2's War.
Greg wonders if the band's next transformation happened after guitarist Ronald Jones left the band in 1996. Wayne agrees that Ronald's leaving changed the band. Although, Steve adds that he himself was burnt out and heavily into drugs at the time. At this point the Lips re-tooled into the era of their parking lot experiments, boom box experiments and the 1997 release of the four-CD album Zaireeka — an album designed for the listener play all four CD's simultaneously on four different sound systems in the same room. Each project was an orchestration of random sounds, a symphony of noise. Wayne wanted to try something new and take a chance.
After the band went through their two year sonic experiment they released the album The Soft Bulletin in 1999, which Jim considers a pop masterpiece. Wayne thinks the signature song from that album is "Race For the Prize". The song is in reference to two scientists fighting to cure a disease. Also on the album is "Waitin' for a Superman," inspired by Wayne and his brother jogging around the lake to deal with their father's bout with cancer. These two songs are full of meaningful and heartstung lyrics. Jim pipes in that that Wayne wouldn't have been able to write lyrics like this earlier in the Lip's career. Wayne chalks it up to the experience of life changing you, which changed him and the band for the better.
2002's Yoshimi Battles the Pink Robots is a continuation of the band's lyrical progression, especially with its song "Do You Realize??" Another key song is "Yoshimi Battles the Pink Robots Pt. 1." (You can hear their live performance here.)
The critical response to these last two albums was, as Jim puts it,"nothing short of ecstatic."The latest album, 2006's At War With the Mystics hasn't seen the same response (including from our own Greg Kot.) Steve and Wayne kind of expected it. They're just as happy to win a Grammy for a song titled, "The Wizard Turns On…The Giant Silver Flashlight And Puts On His Werewolf Moccasins."
Go to episode 94
Tame Impala
Last year Lonerism took top slots on both Jim and Greg's Best of 2012 lists. Now we've got Tame Impala performing those new psychedelic classics live in our studio! And along the way, lead singer Kevin Parker talks about the band's influences, both expected (The Flaming Lips) and not (Supertramp), and his desire to work with producer Dave Fridmann. The Australian musicians also debate whether actual psychedelic substances contribute to a psychedelic sound. Certainly you don't need them to enjoy the result.
Go to episode 389
Tame Impala
Australian psychedelic band Tame Impala made a huge impact on the US with their 2012 album Lonerism. Jim and Greg were particularly smitten with it, as the album took top slots on both critics' Best of 2012 lists. Tame Impala stopped by our studios in 2013 for an interview and live performance. This week we're revisiting that conversation, just in time for the release of the band's new record Currents. Lead singer Kevin Parker talks about the band's influences, both expected (The Flaming Lips) and not (Supertramp), and his desire to work with producer Dave Fridmann. The musicians also debate whether actual psychedelic substances contribute to a psychedelic sound. Certainly you don't need them to enjoy the result.
Go to episode 503
reviews
Drums and Guns available on iTunes
Low Drums and Guns
Drums and Guns is the new album from Low, the Duluth, MN "slowcore" band comprised of married couple Alan Sparhawk and Mimi Parker and Matt Livingston. The band recorded this album with producer Dave Fridmann, and the result is a bit of a departure. Jim notes that they've gone in a more electronic direction, but thinks that the traditional Low sound emerges after a few listens. He appreciates their experimentation, but because of a few misses, he must give the record a Burn It. Greg was also put-off by the electronic elements at first. But, like his fellow critic, he grew to appreciate and understand the album more after additional listens. Greg thinks the band did a great job of juxtaposing the noisy sound with the evocative lyrics. He gives Drums and Guns a Buy It, but warns listeners to proceed with caution.
Go to episode 68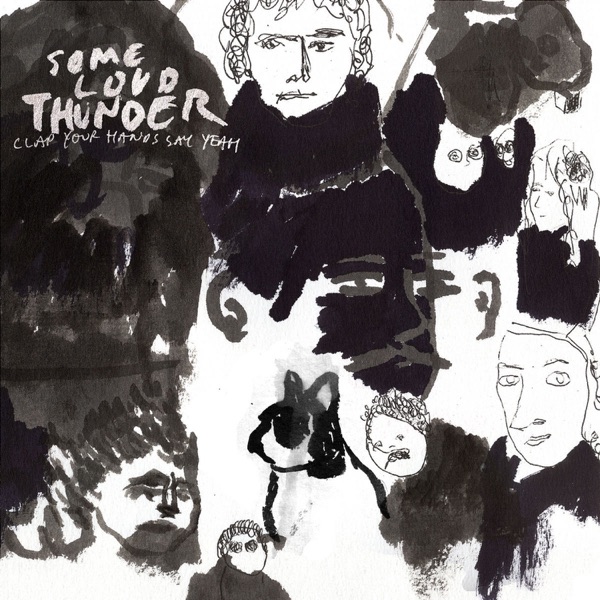 Some Loud Thunder available on iTunes
Clap Your Hands Say Yeah Some Loud Thunder
Clap Your Hands Say Yeah also recently released a new album. Some Loud Thunder is the follow-up to their highly successful self-released and self-titled debut. The band has again released the album on their own and is selling it on their website. This time, however, they got help from producer Dave Fridmann, who is responsible for the studio sound of the Flaming Lips. In fact, Jim explains that Fridmann serves as the Brian Eno to the band's Talking Heads, despite protests from fans who shy away from that comparison. Greg agrees that he definitely hears David Byrne's influence on lead singer Alec Ounsworth. And for the most part, that influence agrees with the critics. There are a number of solid songs on Some Loud Thunder. Some are even poppy and danceable. But, the remainder of the album is just plain difficult to listen to. For that reason Jim and Greg can only give a Burn It rating.
Go to episode 62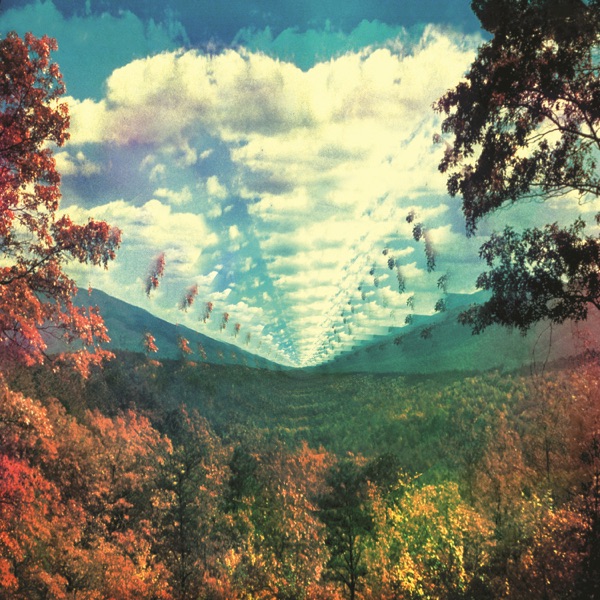 Innerspeaker available on iTunes
Tame Impala Innerspeaker
The Psychedelic era might've predated the boys in Tame Impala by about half a century, but it's the major musical influence on this Australian band. The brainchild of Perth's Kevin Parker, Tame Impala was discovered on MySpace. The band's debut, Innerspeaker, was mixed by longtime Flaming Lips producer Dave Fridmann. Fridmann was also on board for the band's latest, Lonerism. As its name suggests, Lonerism is about someone who doesn't fit in. But Greg says Parker cannily avoids solipsism by cloaking his melancholy songs in uplifting (and obsessively detailed) pop production. It's a Buy It record for him. Jim agrees. Tame Impala delivers psychedelic transcendence while remaining Britney Spears-catchy. Lonerism gets an enthusiastic double Buy It.
Go to episode 363
Hot Thoughts available on iTunes
Spoon Hot Thoughts
Austin, Texas-based indie rockers Spoon have teamed again with producer Dave Fridmann for their ninth studio album, Hot Thoughts. The result, according to Greg, is a subterranean disco record where everything becomes a percussion instrument, from the guitar riffs to Britt Daniel's rhythmic vocals. Alternating between minimalist electro-grooves and avant-garde tracks, it's a great Spoon album that the band has been building toward its entire career. Jim concurs, highlighting the inventive drumming of Jim Eno that propels the band. He marvels that Spoon can continously reshuffle the same minimalist ingredients yet always come up with bold new statements. Hot Thoughts gets a double-Buy It.
Go to episode 594