Results for Dan Bejar
interviews
Top Albums of 2005
The"Best Records"list: It's"a sacred thing"in pop music fandom, says Jim, requiring a discerning ear and laser-like focus. Thankfully, our hosts are here to help. After sifting through hundreds of records, and countless days spent listening (perhaps to the discontent of their wives), they've managed to pick out their absolute favorites. Here's what Jim and Greg say they'll still be listening to in 2006.
Go to episode 2
The New Pornographers
Now for a statement late-night shows don't get to make: This week's musical guests: The New Pornographers. The Canadian indie rock band, who many refer to as a"supergroup,"formed in 1997. The members include A.C. Newman, John Collins, Todd Fancey, Kathryn Calder, Kurt Dahle, Blaine Thurier, Dan Bejar and Neko Case (though Blaine, Dan and Neko couldn't make it to this interview). Front man and chief songwriter A.C. (Carl) Newman describes the band as just a group of friends who got together to make music. They didn't plan to be popular, and are still"figuring out how to be a band."But while there were no ambitions of fame, there were musical ambitions. The band is known for its sophisticated, complicated take on pop music. You can hear this in the tracks "All the Old Show Stoppers" and "Adventures in Solitude," as well as these bonus tracks.
It was with Twin Cinema in 2005 that the band received the most attention, but as A.C. explains, with attention comes expectations, and expectations are not always good for a band. He and Dan Bejar, who also pens songs for the band, are constantly striving not to repeat themselves. A.C. also strives to live up to his influences-Jimmy Webb, Brian Wilson, and most importantly, Burt Bacharach. That's not a name you hear come up very much with rockers, but AC explains that no album affected him more than a collection of Dionne Warwick's greatest hits. He admits that it might be out of step with the times, but was an example of extraordinary songwriting.
Go to episode 105
reviews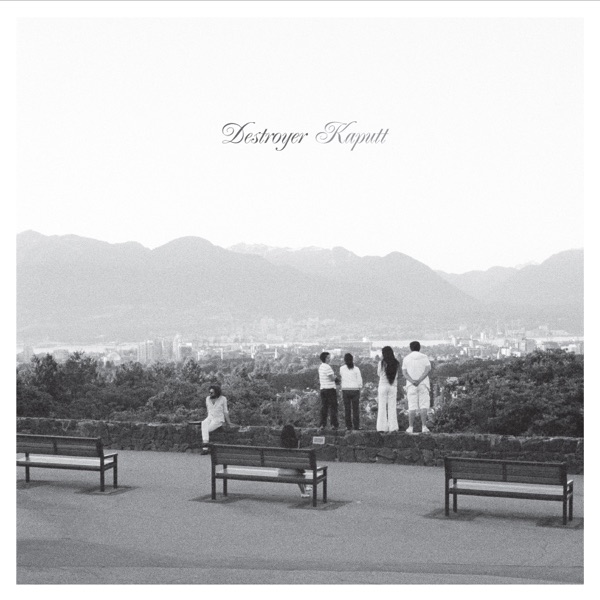 Kaputt available on iTunes
Destroyer Kaputt
New Pornographers fans know Dan Bejar from his collaborations with the band. But he saves his most adventurous music for his solo project Destroyer. Bejar is often all over the map with Destroyer releases, so Jim and Greg did not see his latest album coming. Kaputt has some '80s pop sheen and elements of smooth jazz – things Greg doesn't generally like. But upon further listen, Greg began to understand where Bejar was coming from. He especially picked up on the influence of Blue Nile. Greg loved the tension between the warm,"pastel"sound and the angst-ridden lyrics. He gives Kaputt a Buy It rating. Jim was also initially put off by the record. And upon further listen he was even more put off. He doesn't understand how after all these years, Bejar's records could still be so mediocre and spotty. The obscurity is not worth the effort. Jim says Trash It.
Go to episode 271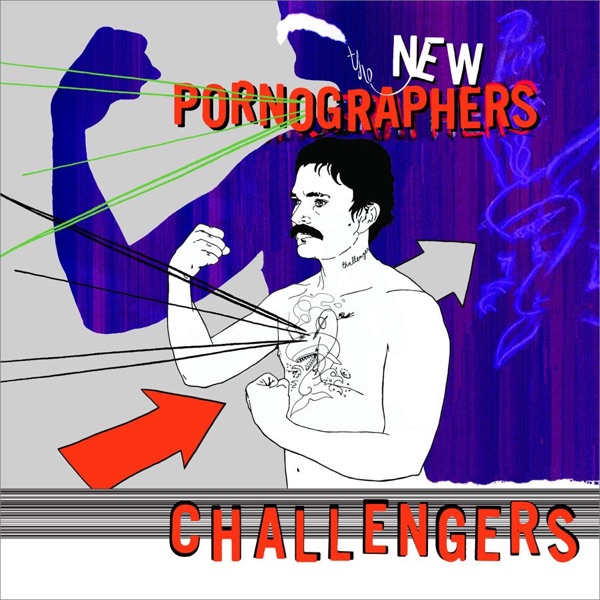 Twin Cinema available on iTunes
The New Pornographers Twin Cinema
The first album up for review this week is by the Canadian indie-pop supergroup The New Pornographers. Band leader A.C. Newman, along with Destroyer's Dan Bejar, Neko Case and a cast of other songwriters and musicians have recorded their fourth album together, Challengers. The album is another collection of melodic, hook-filled songs, but Greg admits that Bejar almost steals the record with his track, "Myriad Harbor," a power-pop meets hip-hop composition. He loves the tongue-in-cheek, carefree attitude of many of the songs, but doesn't think the album is as good as its predecessor, Twin Cinema. Because the energy level is uncharacteristically down for the band, Greg gives this New Pornographers effort a Try It. Jim was glad to hear the band went for something different. They did three albums of pure, effervescent pop, and now they've added orchestrations to the mix. He gives Challengers a Buy It.
Go to episode 90
Trouble in Dreams available on iTunes
Destroyer Trouble in Dreams
The final album up for review this week is Trouble in Dreams from the Dan Bejar-fronted project Destroyer. Many listeners will recognize Bejar for his work with the New Pornographers. But, neither host can recognize Bejar's strengths, which are so evident on N.P. albums like Challengers, on the Destroyer release. Greg says there are a few good songs, but doesn't think his sound holds up in an entire album. He gives Trouble in Dreams a Try It. Jim goes even further, accusing Bejar of breaking every bad indie rock rule in the book. There are affected vocals, bad melodies and pointless lyrics, according to Jim. He gives the new Destroyer a Trash It.
Go to episode 123
Whiteout Conditions available on iTunes
The New Pornographers Whiteout Conditions
The New Pornographers formed in the '90s as a collective of Vancouver songwriters, including A.C. Newman, Neko Case, and Dan Bejar of Destroyer. Bejar was not available for their ninth album, Whiteout Conditions, leaving Newman as the driving force. Although he was never a fan of Bejar's work, Jim guiltily admits he's grown bored with the band. Kathryn Calder's vocals are great as ever, and the record is full of"perfectly fine catchy ditties,"but it lacks any standout tracks. Jim feels Newman is running on fumes, and gives the album a Trash It. Greg feels that's too harsh, but says it lacks the variety of the band's previous records. Every song uses synthesizers to drive the rhythm and he feels the album suffers from not including Bejar's songs. Greg gives Whiteout Conditions a Try It.
Go to episode 594
Together available on iTunes
The New Pornographers Together
The New Pornographers have a new album called Together. But Jim wonders if the title is ironic. The band includes A.C. Newman, Neko Case and Dan Bejar — all successful solo artists in their own right. And he doesn't get the sense that they really came together for The New Pornographers record. He doesn't hear energy or inspiration, and gives the supergroup a super Trash It rating. Greg, on the contrary, didn't hear anyting patchwork about Together. That's the band's great trick. What does hold them back is Newman's oblique lyrics, which make it difficult to make an emotional connection to the songs. That said, the music is beautiful, exuberant and a Buy It.
Go to episode 232
Brill Bruisers available on iTunes
The New Pornographers Brill Bruisers
The New Pornographers, a Canadian supergroup composed of folks like AC Newman, Neko Case, Dan Bejar and more, have a new album out called Brill Bruisers. The band, which always relies heavily on melody and hooks, have amped it up even more according to Greg, making this album their most energetic to date. Greg loves the fact that AC Newman shares the spotlight with Dan Bejar and has almost every member leading a song. He says, no doubt, Buy It. Jim agrees. He had been growing tired of The New Pornographers because of all the many offshoot solo albums. But, he found himself really loving the uptempo nature of this album, particularly the keyboards of Blaine Thurier and the singing of the band's unsung hero: Kathryn Calder. It's hard to be a vocalist next to Neko Case, but she more than holds her own and helps give this album a Buy It rating from Jim.
Go to episode 459