Results for Dan Auerbach
reviews
Locked Down available on iTunes
Dr. John Locked Down
In the late '60s and early '70s, nobody sounded quite like Dr. John. And now on Locked Down, Mac Rebennack has returned to that psychedelic, voodoo, Gris Gris, gumbo vibe, thanks in large part to producer Dan Auerbach of The Black Keys. Jim loves the use of bass and African drums, and never has the farfesa organ sounded dirtier or better. Greg agrees, noting that the Dr. is best when he's in the zone and almost speaking in tongues. For new or old fans of Dr. John, Jim and Greg give Locked Down a Buy It.
Go to episode 331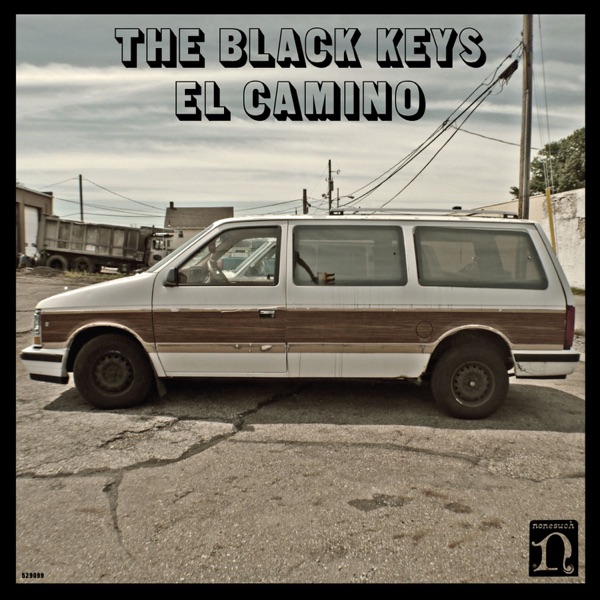 El Camino available on iTunes
The Black Keys El Camino
Hard rockin' Ohioans The Black Keys are back with their seventh studio album, El Camino, a collaboration with hip hop producer Danger Mouse. Dan Auerbach and Patrick Carney signed to Mississippi's bluesy Fat Possum label a decade ago, but Greg notes the duo's since expanded their sound. Jim never thought he'd say it, but this record is"a masterpiece."He'd never been a fan of the band's live performances and called them"White Stripes wannabes"on record. But suddenly here they are with an exquisite wall of sound with the songs to match. He says Buy It. Greg always enjoyed the band's jammy live performances but never thought they quite captured it on record. He credits the band's collaboration with Danger Mouse for tightening up their songwriting on El Camino. The emphasis is on the break beat, the choruses come faster, and hooks abound. Greg seconds the Buy it.
Go to episode 319
Turn Blue available on iTunes
The Black Keys Turn Blue
The Black Keys have grown from an underground band from Akron, Ohio to an act filling arenas across the country. The sound has changed as well. On Turn Blue, Dan Auerbach and Patrick Carney have evolved from a Zeppellin-esque blues stomp to something more nuanced, orchestrated and keyboard-based. Jim thinks the band is mainly successful when it channels psychedelic blues. But, he wants more stomp and says Try It rating. Greg is even less enthusiastic about Turn Blue and thinks that some of the experimentation is"half-baked."Still, he likes the high points, and there are enough of them to warrant a Try It rating, as well.
Go to episode 442
news
Music News
Watch this Home Depot ad or this Pizza Hut spot and you might find yourself playing a game of Name That Tune. The Black Keys' Dan Auerbach and Patrick Carney are suing these corporations for what they say is their use of"sound alike"tunes - in this case, instrumental tracks that rip off key elements of the band's hits "Lonely Boy" and "Gold on the Ceiling ." The two are seeking $75,000 in damages apiece. We'll have to wait and see if they get it, but this did work for Tom Waits in the eighties…
Tragedy struck the Radiohead tour recently when a stage collapse in Toronto killed a drum tech and injured three others. The collapse continues a disturbing trend of similar accidents last year, notably the Indiana State Fair collapse and a collapse in Ottawa that nearly crushed the members of Cheap Trick. Cheap Trick's near miss motivated them to lobby Congress for greater regulation of the temporary stage industry, but action didn't come soon enough for the Radiohead crew. Now four entities including Live Nation and Radiohead's touring arm are being investigated in the accident. It's been a rough summer for EDM fans too. Two concertgoers died at this month's Electric Daisy Carnival in Las Vegas. The event's promoter, Insomniac Events, denies responsibility for the deaths, which occurred outside festival boundaries. No word yet on whether Las Vegas will take any action.
Go to episode 344