Results for classical
interviews
Zola Jesus
Zola Jesus, the alter ego of electronic singer/songwriter Nika Roza Danilova, has already released five studio albums, despite being only 26-years-old. While her first album The Spoils was a lo-fi effort recorded in her bedroom in 2009, Zola Jesus has since developed an expansive, orchestrated sound featuring gloomy synthesizers and string arrangements. In creating her atmospheric songs, she draws equally on her love of classical music, industrial and mainstream pop. Her latest album Taiga is named after the Russian word for"forest,"appropriate as the music manages to evoke the feeling of the deep, dark woods. The woods are, in fact, close to her heart – though currently based in Seattle, Danilova grew up in a small town in northern Wisconsin. She joined Jim and Greg for a conversation and live performance at the Virgin Hotel in Chicago. Zola Jesus discusses the difficulty of seeking out transgressive music in an isolated community, her childhood love of opera, and taking inspiration from filmmaker David Lynch, who also remixed one of her songs.
Go to episode 497
Alex Ross
Jim and Greg spend most of their time on Sound Opinions talking about music they love. Music they connect with, music that tells a relatable story, music that stirs an emotional reaction. But Alex Ross from the New Yorker magazine came on the show to talk about a different reaction to music, music as a weapon. His recent article When Music is Violence explores the use of music to sinister ends. Alex talks with Jim and Greg about the history of music as a weapon, from the use by the Nazis, to attempts to overthrow Panamanian dictator Manuel Noriega with Led Zeppelin, to how classical music keeps kids from loitering in 7-11 parking lots. Alex says that ultimately music is not a sacred space, and the"music we love the most…can be deployed in some horrifying way."
Go to episode 564
reviews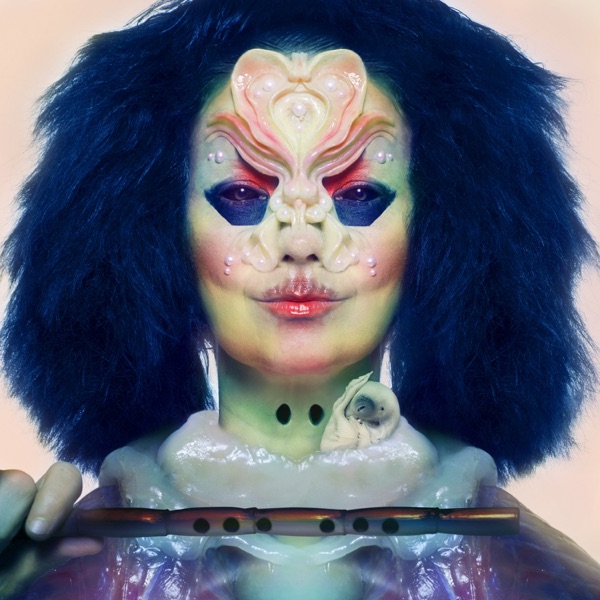 Utopia available on iTunes
Björk Utopia
Björk has been on top of the world of pop and experimental music for decades, yet she's still regarded as an independent, avant-garde, cult artist. But Jim says that her new album, Utopia, gave him no joy for the first time in her career. He calls her collaboration with Venezuelan electronic artist Arca a collection of tuneless, wandering dirges filled with flutes and bird sounds. Although he's always loved Björk, Jim says the album is a Trash It. Greg concedes that Utopia is hard to pin down and lacks the pop accessibility of her previous work. But he gets lost in Björk's world, a combination of avant-garde classical influences that evokes the soundscapes of the Icelandic wilderness. Greg cites her recent albums in this vein as the inspiration for a new generation of artists like FKA Twigs and Solange. It took him a while to figure it out, but Greg feels Utopia is a Buy It.
Go to episode 628
My Beautiful Dark Twisted Fantasy available on iTunes
Kanye West My Beautiful Dark Twisted Fantasy
Kanye West knows how to get into the headlines. He's bumped heads with everyone from Matt Lauer to Taylor Swift to President Bush. But, it's important not to forget: he also knows how to make music. Jim says, OK he's a jerk…John Lennon could also have been a jerk. But what Kanye West achieves on My Beautiful Dark Twisted Fantasy is nothing short of amazing. He combines Iron Maiden with King Crimson; robotic humming and what Greg calls "classical opulence." Greg compares West to ambitious artists like Brian Wilson and Marvin Gaye, but notes that what separates him is his inability to censor himself. That gives his music both bravado and vulnerability. Both Jim and Greg give My Beautiful Dark Twisted Fantasy an enthusiastic double Buy It.
Go to episode 260
news
Music News
Last week over 125 million viewers worldwide watched Emmelie de Forest of Denmark take the top prize in the Eurovision Song Contest. The 58th edition of the televised songfest was held in the home of former contestants Abba. But perhaps more interesting than the pop music, is the geopolitical tensions. For example, Russia claims its entry at the finals was pushed into a fifth place as a consequence of vote-stealing in Azerbaijan, leading to tension between the countries. Germany, too, is unhappy with its showing, blaming the euro zone crisis and Chancellor Angela Merkel's austerity measures.
Our own pop music contest, American Idol, wrapped up its 12th season and crowned Candice Gloverthe winner. But, while her cover of "Lovesong" was a highlight, the season itself was a low point for Fox. Ratings dropped 44% from last year, and total viewership plummeted by 7 million. Compared with NBC competitor The Voice, Greg thinks the show has become your grandparents' American Idol and wonders if anyone will care about poor Candice like they once did Kelly.
At the end of the news Jim and Greg bid farewell to The Doors co-founder Ray Manzarek. The keyboard player died Monday at age 74. And as Greg explains, he was integral to creating the band's iconic dark, L.A. sound. He brought in elements from his southside Chicago upbringing, as well as his classical and jazz training. You can hear that in The Doors' famous track "Riders on the Storm."
Go to episode 391