Results for Charlotte Gainsbourg
reviews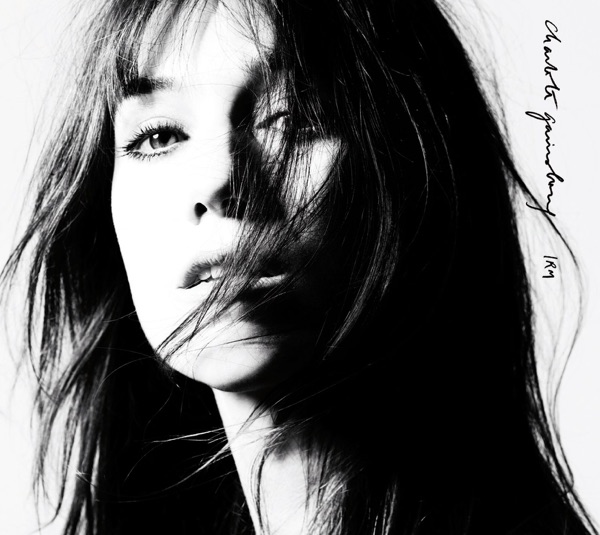 IRM available on iTunes
Charlotte Gainsbourg IRM
Next, Jim and Greg review Charlotte Gainsbourg's new Beck-produced album IRM. The name refers to the French term for an MRI machine, something the actress and singer spent a lot of time in after suffering a near-fatal accident. Greg describes how you can hear that experience come through in this album, though without being self-pitying. He also hears a lot of Beck's influence and was glad that the producer pushed Gainsbourg into new territory. Jim agrees, noting that you don't need to know her backstory to enjoy the record. Both Gainsbourg's parents, Serge Gainsbourg and Jane Birkin, have influenced her sound, but in the end she's her own woman. IRM gets a double Buy It rating.
Go to episode 218
lists
The Best Albums of 2010
It's the moment all music fans wait for…the end of the year best-of list!
Go to episode 263
featured songs
Featured Songs
Susan Boyle, Perfect Day, The Gift, Syco/Columbia, 2010
Johnny Cash, Wanted Man, At San Quentin, Columbia, 1969
Pretoria Philharmonia Orchestra, Thus Spoke Zarathustra, Classic Dreams Vol.2, Music4License, 1998
Kid Cudi, These Worries, Man on the Moon: The Legend of Mr. Rager, Motown, 2010
Sharon Van Etten, Peace Signs, Epic, Ba Da Bing!, 2010
Massive Attack, Paradise Circus, Heligoland, Virgin, 2010
Warpaint, Undertow, The Fool, Rough Trade, 2010
Charlotte Gainsbourg, Vanities, IRM, Elektra, 2010
Robyn, Dancing On My Own, Bodytalk, Konichiwa, 2010
Salem, Redlights, King Night, I Am Sound, 2010
Neil Young, Walk With Me, Le Noise, Reprise, 2010
Best Coast, Summer Mood, Crazy For You, Mexican Summer, 2010
Cee-Lo Green, Wildflower, The Lady Killer, Elektra, 2010
The Besnard Lakes, Albatross, The Besnard Lakes Are The Roaring Night, Jagjaguwar, 2010
Kanye West, Blame Game, My Beautiful Dark Twisted Fantasy, Roc-A-Fella/Def Jam, 2010
Janelle Monáe, Come Alive (The War Of The Roses), The ArchAndroid, Bad Boy, 2010
Johnny Thunders, Get Off The Phone, L.A.M.F Revisited, Jungle, 1984
Sleigh Bells, Crown On The Ground, Treats, N.E.E.T./Mom & Pop, 2010
The B-52's, Rock Lobster, The B-52's, Warner Bros., 1979
Go to episode 263