Results for Chad Hugo
interviews
Kelis
R&B singer/songwriter Kelis has been making music since her debut release in 1999…longer if you count her time at the "Fame" school (New York's LaGuardia High School of Music, Art & Performing Arts). But it wasn't until 2003's breakout hit "Milkshake," that Kelis really brought all the fans to the yard. That song, produced by Chad Hugo and Pharrell Williams of The Neptunes, went gold. But, Kelis' next step was surprising. She released 2006's Kelis Was Here and then took a big break…to go to culinary school! By this time she had married rapper Nas, and in 2009 they publicly announced their split while Kelis was 7 months pregnant with her son. All of that—motherhood, family and food—has made its way on to the new record, aptly titled Food. It's a focused reinvention of sounds, produced by TV on the Radio's Dave Sitek. Kelis stopped by our studio to performed songs from Food and talk about the pitfalls of stardom, her breakup with Nas, and how Jerk Ribs found its way into a song title.
Go to episode 454
reviews
No_One Ever Really Dies available on iTunes
N.E.R.D. No_One Ever Really Dies
After a seven year hiatus, N.E.R.D. (the Pharrell Williams/Neptunes side project) has returned with their fourth album No_One Ever Really Dies. As The Neptunes, Chad Hugo & Pharrell crafted synthy, quirky, poppy hip hop and R&B for the likes of Jay-Z and Kelis in the 1990s and early '00s. Then in 1999, they formed N.E.R.D. with Shay Haley. In the time since N.E.R.D.'s last album, 2010's Nothing, Pharrell Williams has made a name for himself as a solo artist. Most notably, he achieved mainstream success with the smash hit "Happy," all while maintaining his signature sense of quirk. Greg says it's that quirkiness, along with a knack for hooks that attracted him to their sound in the first place. He likes this effort for its"weird, buzzy tone"and its psychedelic energy. Greg gives it a Buy It. Jim calls N.E.R.D. an"experimental garage band."He adds this project has an uneven success rate with its long list of collaborations, including tracks with Rihanna, Kendrick Lamar, and Ed Sheeran. Jim gives it a Try It.
Go to episode 632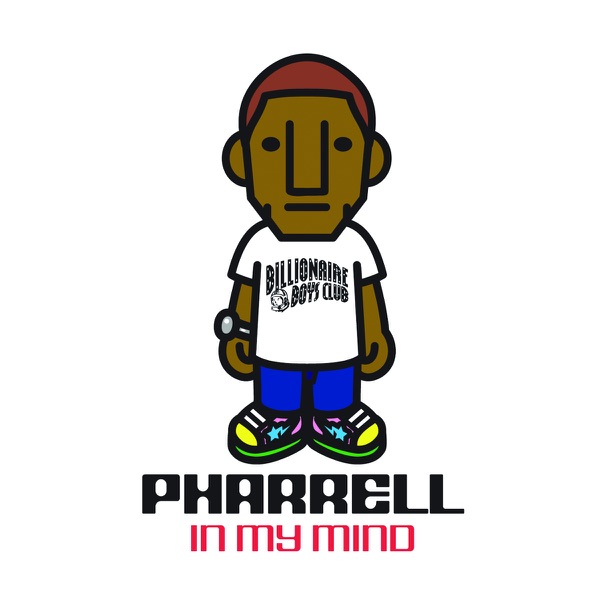 In My Mind available on iTunes
Pharrell In My Mind
The next album up for review is by superstar producer Pharrell. Pharrell Williams is best known as part of the production duo The Neptunes, who have crafted hits for everyone from Jay-Z to Justin Timberlake. He and partner Chad Hugo also recorded some of their own music as N.E.R.D. Now, Pharrell has branched out solo (or as solo as a hip-hop artist can be these days) with In My Mind. A quick glance at the number of hits credited to Pharrell might make this album seem like a no-brainer. But it festered without a release date for such a long time that it raised some eyebrows. And, after giving the record a listen, Jim and Greg can say that those suspicions were not unwarranted. Greg explains that for someone who makes his living creating innovative beats and catchy hooks, the lack of such a sound on this record was shocking. Jim agrees, and neither critic thinks that Williams has the chops or personality to be a solo star. Kanye West, a producer who actually managed this feat, collaborates with Pharrell on "Number One," but it's a dreadful showing from both artists. In My Mind gets a Trash It — and Sound Opinions wonders if Chad is the genius to look out for after all.
Go to episode 35