Results for Celtic folk
interviews
Richard Thompson
Richard Thompson is a rock survivor, and with each decade comes a new successful era—whether it's Fairport Convention in the 1960's, with Linda Thompson in the '70s or as a solo artist. (You can check out producer, Joe Boyd, talking about Thompson & Fairport Convention here.) In fact, he's one of only a handful of artists, along the likes of Bob Dylan and Neil Young, who have sustained a high level of artistic intensity and integrity since the '60s. And to further set him apart, he's one of few guitar heroes from that generation without an obvious debt to the blues. Instead, you'll hear blends of Eastern tones, jazz, Scottish balladry and Celtic folk. Jim and Greg agree he's one of the most underrated guitarists and songwriters in folk history and would urge acts like Mumford & Sons to"Listen and Learn."The first step would be to study his live performance, which includes a gem from the "Capitolyears," the yet to be released "Fergus Lang," and the Richard and Linda classic "I Want to See the Bright Lights Tonight." Plus, check out the bonus track, Greg's request, "Dimming of the Day," which may be his most beautiful love song to date.
Go to episode 446
reviews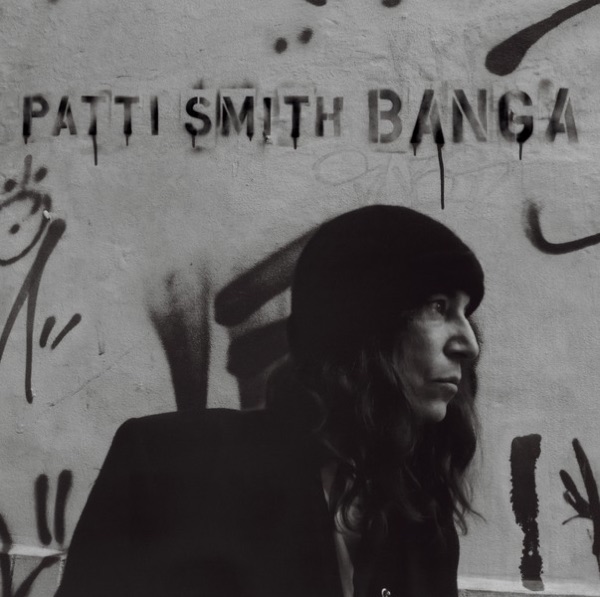 Banga available on iTunes
Patti Smith Banga
In the past weeks Jim and Greg's inboxes have filled up with new records. This week, they award buy it, burn it, and trash it ratings to five of them. First up, punk godmother Patti Smith. The poetess behind Horses and Radio Ethiopia is back with her eleventh studio album, Banga. Recorded off and on between gallery showings and book readings, Banga, Greg says, is a meditation on the call of art. It's also a tour of global music styles."We were going to see the world,"Smith intones in the leadoff track "Amerigo," and she doesn't let us down. Different tracks draw inspiration from free jazz, do-wop, celtic folk, and blues. Greg says Buy It. Jim agrees. This album is up there with Patti's best work, not the least because, Jim says, she seems to really be having fun. Double Buy It.
Go to episode 345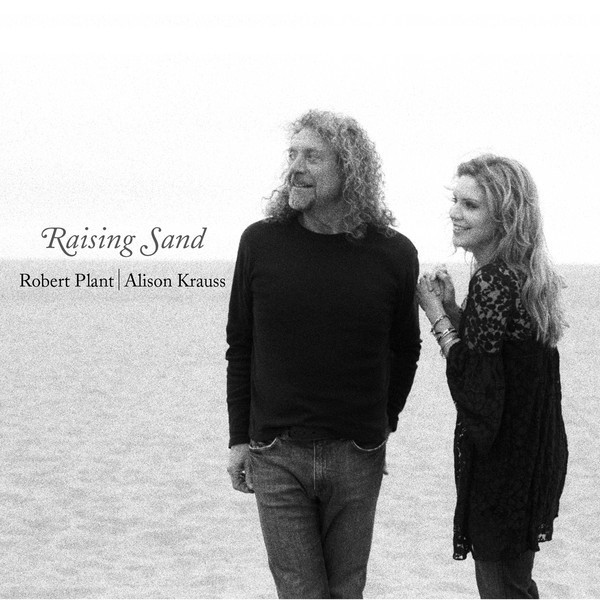 Raising Sand available on iTunes
Alison Krauss & Robert Plant Raising Sand
The next segment also focuses on the melding of pop and folk music. Led Zeppelin front man Robert Plant has collaborated with bluegrass virtuoso Alison Krauss on a new album called Raising Sand. Fans of Led Zeppelin III won't be surprised by Plant's interest in American roots music; it's closely linked with Celtic folkmusic. But, Jim was surpised by the lack of chemistry between Alison Krauss and Robert Plant. Both are phenomenal singer, and both were backed by a phenomenal band, but Jim just found himself getting sleepy. He can only give the album a Burn It. Greg admits that the record is subtle, and doesn't lend itself to all kinds of listening, but he was amazed by the harmonies Plant gives. He also thinks their song choices, which include Allen Toussaint and Gene Clark covers, were perfect. Greg gives Raising Sand a Buy It.
Go to episode 100
dijs
Jim
"The Minotaur's Song"
The Incredible String Band
It is Jim's turn to drop a song into the Desert Island Jukebox, and he wants listeners to hear some "freak folk" that is truly freaky. He chooses to add "The Minotaur's Song," by The Incredible String Band. This '60s folk act played at Woodstock, but, as Jim explains, was too freaky to be included in the movie. Like Bert Jansch, band members Mike Heron and Robin Williamson fused Scottish and Celtic folk music with Eastern European drones and the newer folk of artists like Bob Dylan. The Incredible String Band also had an incredible lifestyle, which also affected their sound. Jim thinks that freak and folk never meshed so well, and that's why he's bringing it with him to the Desert Island.
Go to episode 51