Results for Caribbean
reviews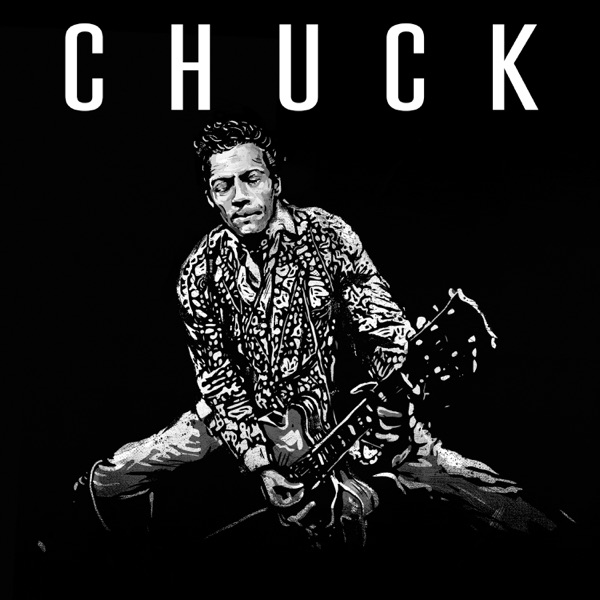 Chuck available on iTunes
Chuck Berry Chuck
When Chuck Berry, one of the architects of rock 'n' roll, died in March, he had completed work on what would be his final album. Chuck, his first record since 1979, has finally been released. Jim warns that critics need to evaluate posthumous albums on their own terms when they come from beloved artists. In the case of Chuck, Jim says, the record features some of the worst songs in Berry's history – from the Caribbean pastiche of "Jamaica Moon" to the talking blues of "Dutchman" and "Eyes of Man." Berry's lyrics, voice, and guitar playing are not what they were in his prime. Greg is charmed that Berry is including family members and talking about his family for the first time on record. He's also intrigued by the insight into Berry's odd personality that comes though. But he agrees that it's not much of a musical accomplishment. Chuck, sadly, gets a double-Trash It.
Go to episode 603
news
Music News
We might say"if it ain't broke, don't fix it."But we don't work for Apple. Sources within the company say iTunes, the world's biggest music store, is scheduled for an overhaul by the end of the year. Among the proposed changes are streamlining the process for syncing content across Apple devices and making it easier to share tracks with friends. Chalk it up to Apple's"never stop improving"spirit, or the need to compete with Spotify.
Nothing says"Olympic spirit"like overwrought strings, a male chorus, and lyrics like"Life's a race / and I'm gonna win."At least Muse lead singer Matthew Bellamy seems to think so. The band's new single "Survival" was recently selected as the official track for the London Olympic games, a decision Greg calls outrageous given the breadth of talent that city has to offer. Almost any song, he says, would have been an improvement.
To the list of things you associate with Weezer and Dinosaur Jr.(teen angst, alienation, etc.) add Caribbean beaches and drinks in coconuts. The bands recently headlined the Weezer Cruise on the Carnival Destiny, and they aren't the only rockers taking to the seas this season. Rock cruises, Billboard editor Joe Levy points out in a New York Times article, have become a profitable and growing corner of the cruise and music industries. Once the domain of legacy acts like Frankie Avalon (his"Malt Shop Memories"cruise is still going strong) rock cruises are now welcoming aboard hipper acts like F'ed Up, The Antlers, and Yuck. Joe talks to Jim and Greg about his experience aboard the Weezer cruise (awkward, yet awesome) and explains what's in it for fans and artists.
Go to episode 345