Results for Cannonball
specials
MTV's Silver Anniversary
MTV turns 25 this week. To celebrate (or perhaps mourn), Jim and Greg discuss the station's impact on the music industry. To kick off the dissection, Sound Opinions surveys the opinions of festivalgoers at Chicago's Pitchfork Music Festival.
Go to episode 36
reviews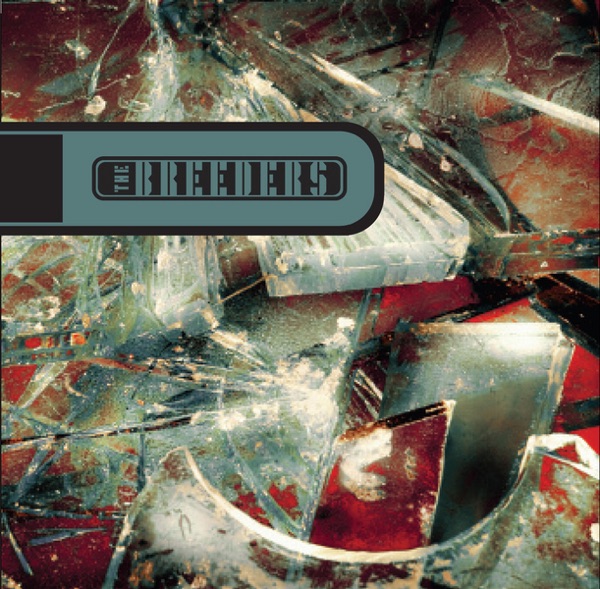 Mountain Battles available on iTunes
The Breeders Mountain Battles
Sister act The Breeders also have a new album out called Mountain Battles. While Kim and Kelley Deal had enormous success in the '90s alt-rock era with Last Splash and the single "Cannonball," they've only released one album this decade. So is Mountain Battles worth the wait? Unfortunately Jim and Greg would say no. While pop tracks like "It's the Love" hearken back to the willfully amateurish, hook-filled songs of Last Splash, Greg was disappointed with the remainder of the record. He suspects Kim Deal may have lost her hook-writing ability. Jim never really understood the appeal of The Breeders, and this album was particularly difficult for him to listen to. There were long stretches with no beat, no melody, and worst of all, no spark. Both critics give Mountain Battles a Trash It.
Go to episode 124
featured songs
Featured Songs
Goose Island Credit Music: Pure Sunray,"Caramel,"Pure Sunray, 2013
Indeep, Last Night A DJ Saved My Life, Last Night A DJ Saved My Life, Sound of New York, 1983
The Jackson 5, ABC, ABC, Motown, 1970
The Staples Singers, This May Be The Last Time, Swing Low, Collectables, 1962
Sister Sledge, All American Girls, All American Girls, Rhino, 1981
The Roches, Hammond Song, The Roches, Warner Bros, 1979
The Kinks, Till the End of the Day, The Kink Kontroversy, Pye, 1965
Heart, Barracuda, Little Queen, Portrait, 1977
The Breeders, Cannonball, Last Splash, 4AD, 1993
Wu-Tang Clan, Protect Ya Neck, Enter the Wu-Tang (36 Chambers), Loud, 1993
Sly and the Family Stone, You Can Make It If You Try, Stand!, Epic, 1969
The Cowsills, Indian Lake, Captain Sad and his Ship of Fools, MGM, 1968
The Partridge Family, I Think I Love You, The Partridge Family Avenue, Bell Records, 1970
The Handsome Family, Flies, Wilderness, Carrot Top, 2013
The Handsome Family, Glow Worm, Wilderness, Carrot Top, 2013
Sonic Youth and Lydia Lunch, Death Valley '69, Bad Moon Rising, Homestead, 1985
Majical Clouds, Impersonator, Impersonator, Matador, 2013
Ciara, Pick Up The Phone, Goodies, LaFace, 2004
The National, Demons, Trouble Will Find Me, 4AD, 2013
Ra Ra Riot, Beta Love, Beta Love, Barsuk, 2013
Go to episode 394
Featured Songs
Rush, Cygnus X-1 Book II: Hemispheres, Hemispheres, Anthem, 1978
Rush, Something for Nothing, Rush, Phonogram, 1974
Rush, Finding My Way, Rush, Phonogram, 1974
Cream, Spoonful, Fresh Cream, Reaction, 1966
Rush, Digital Man, Signals, Mercury, 1982
Rush, 2112, 2112, Anthem, 1976
Rush, The Fountain of Lamneth, Caress of Steel, Mercury, 1975
Rush, By-Tor and the Snow Dog, Fly By Night, Mercury, 1975
Rush, Xanadu, A Farewell to Kings, Mercury, 1977
Rush, The Trees, Hemispheres, Anthem, 1978
Rush, The Spirit of Radio, Permanent Waves, Anthem, 1980
Rush, Tom Sawyer, Moving Pictures, Mercury, 1981
Rush, Freewill, Permanent Waves, Anthem, 1980
Rush, Subdivisions, Signals, Mercury, 1982
Rush, Stick It Out, Counterparts, Atlantic, 1993
Rush, Roll the Bones, Roll the Bones, Atlantic, 1991
Rush, Closer to the Heart, R40 Live, Anthem/Roadrunner, 2015
Rush, One Little Victory, Vapor Trails, Anthem, 2002
Rush, Limelight, Moving Pictures, Mercury, 1981
Buzzcocks, What Do I Get?, Another Music in a Different Kitchen, Nettwerk America, 1978
Buzzcocks, Orgasm Addict, Another Music in a Different Kitchen, Nettwerk America, 1978
Buzzcocks, Everybody's Happy Nowadays, Singles Going Steady, I.R.S., 1979
Buzzcocks, You Say You Don't Love Me, A Different Kind of Tension, Nettwerk America, 1979
Pete Shelley, Homosapien, Homosapien, Arista, 1981
Buzzcocks, Innocent, Trade Test Transmissions, Caroline, 1993
Green Day, Basket Case, Dookie, Lookout!, 1994
Buzzcocks, Ever Fallen in Love (with Someone You Shouldn't've?), Love Bites, United Artists, 1978
Buzzcocks, I Believe, A Different Kind of Tension, Nettwerk America, 1979
Moses Sumney, Don't Bother Calling, Aromanticism, Jagjauwar, 2017
Shame, One Rizla, Songs of Praise, Dead Oceans, 2018
Sen Morimoto, Sections, Cannonball!, Sooper, 2018
Sen Morimoto, People Watching, Cannonball!, Sooper, 2018
Brandi Carlile, The Joke, By The Way, I Forgive You, Low Country Sound/Elektra, 2018
Go to episode 682
Featured Songs
Heart, Barracuda, Little Queen, Portrait, 1977
Wilco, Love Is Everywhere, Ode To Joy, dBpm, 2019
Wilco, We Were Lucky, Ode To Joy, dBpm, 2019
Wilco, An Empty Corner, Ode To Joy, dBpm, 2019
Wilco, Before Us, Ode To Joy, dBpm, 2019
The Jackson 5, ABC, ABC, Motown, 1970
Staple Singers, This May Be The Last Time, This May Be The Last Time (single), Sharp, 1954
Sister Sledge, All American Girls, All American Girls, Cotillion, 1981
The Roches, Hammond Song, The Roches, Warner Bros., 1979
The Kinks, Till the End of the Day, The Kink Kontroversy, Pye, 1965
The Breeders, Cannonball, Last Splash, 4AD, 1983
Wu-Tang Clan, Protect Ya Neck, Enter the Wu-Tang (36 Chambers), Loud, 1993
The Partridge Family, I Think I Love You, The Partridge Family Album, Bell, 1970
Haim, Want You Back, Something to Tell You, Polydor, 2017
Sly & The Family Stone, You Can Make It If You Try, Stand!, Epic, 1969
The Cowsills, Indian Lake, Captain Sad and His Ship of Fools, MGM, 1968
John Mollusk, Greta Thunberg sings Swedish Death Metal, (Single), Self-Released, 2019
KISS, Detroit Rock City, Destroyer, Casablanca, 1976
Ariel Pink, Put Your Number In My Phone, Pom Pom, 4AD, 2014
Fugazi, Repeater (Live), Chicago, IL USA 09.03.94, Fugazi Live Series, 2014
Sturgill Simpson, Sing Along, Sound & Fury, Elektra, 2019
Billy Strings, Taking Water, Home, Rounder, 2019
Go to episode 723