Results for Butch Vig
interviews
Butch Vig
Next you'll hear Jim and Greg's 2008 conversation with producer Butch Vig. He has worked on some of the most notable records of the past two decades including Siamese Dream by the Smashing Pumpkins, Dirty by Sonic Youth and Nevermind by Nirvana. In addition, he's a founding member and drummer for the band Garbage. His most recent production effort is the new album by the Foo Fighters, which Jim and Greg review later in the show. Butch talks to our hosts about some of his more memorable recording sessions. He quickly learned that a producer is as much a therapist as anything else. And he confirms the idea that geniuses are not always the easiest people. Luckily the end results make it all worth it.
Go to episode 281
Butch Vig
This week Jim and Greg speak with Butch Vig. The Wisconsin-based producer has worked on some of the most notable records in the past two decades including Siamese Dream by the Smashing Pumpkins, Dirty by Sonic Youth and Nevermind by Nirvana. In addition, he's a founding member and drummer for the band Garbage.
Go to episode 120
Glyn Johns
One day in February 1969, engineer and producer Glyn Johns disembarked a flight from Los Angeles to London. He went straight to a studio to work with the Beatles on what would eventually become Let It Be. That was followed by an all-night session with the Rolling Stones for Let It Bleed. And after that, he rejoined the Beatles and jutted on over to Royal Albert Hall to record Jimi Hendrix live. Just"a day in the life,"eh? Those legendary recordings are just beginning of Johns tremendous list of credits which includes Led Zeppelin, the Faces, the Kinks, The Who, the Eagles and more recently Band of Horses and Ryan Adams. He relays this life spent recording in a new book called Sound Man. And he is as candid in his conversation with Jim and Greg, as he is in print. The aforementioned Let It Be? Johns remarks that Phil Spector"puked"all over it. Of Eric Clapton, Johns admits he initially refused to bring him into a session with Pete Townshend due to his drug-addled personality. And he talks about parting ways with the Eagles after they wanted to go in a more rock 'n' roll direction—something Johns says the band wouldn't know if they fell over it.
For more behind-the-booth conversations, check out Jim and Greg's interviews in the Footnotes section with Stephen Street, Butch Vig, Bob Ezrin, Tony Visconti, Mark Howard, Giorgio Moroder, Joe Boyd and of course, Brian Eno.
Go to episode 528
specials
Digital Music
This week's feature is all about how music has changed in the digital era. It's obvious that the digital revolution has impacted how we listen to music, but as audiophiles know, it has affected what we're hearing as well. It seems that music fans are faced with a choice: Convenience/Portability vs. Audio Fidelity. And while digital music purchases have continued to rise (along with illegal downloading), vinyl sales are also up this year. Perhaps this means that music fans want to have their cake and eat it too. Bands like Nine Inch Nails and Radiohead have had great success offering inexpensive, lower quality digital releases along with more expensive records and box sets. Hopefully more bands will be encouraged to offer consumers a choice. In the meantime, listen to the comments from producer Butch Vig, who you may have heard on the show last week, and music editor Bob Gendron, and let us know how you like to listen to your music.
Go to episode 123
reviews
Wasting Light available on iTunes
Foo Fighters Wasting Light
Was Butch Vig's hard work worth it on the Foo Fighters new record Wasting Light? Yes and no, say Jim and Greg. The album is excellently produced, trimmed of all fat, and will sound great on the radio. But no amount of production can make Dave Grohl's lyrics any better. The songs on Wasting Light are formulaic and clich'e. Jim and Greg don't deny Grohl is a tremendous drummer, and they recommend his other post-Nirvana projects like Probat and Them Crooked Vultures. But when it comes to songwriting…it's a Trash It.
Go to episode 281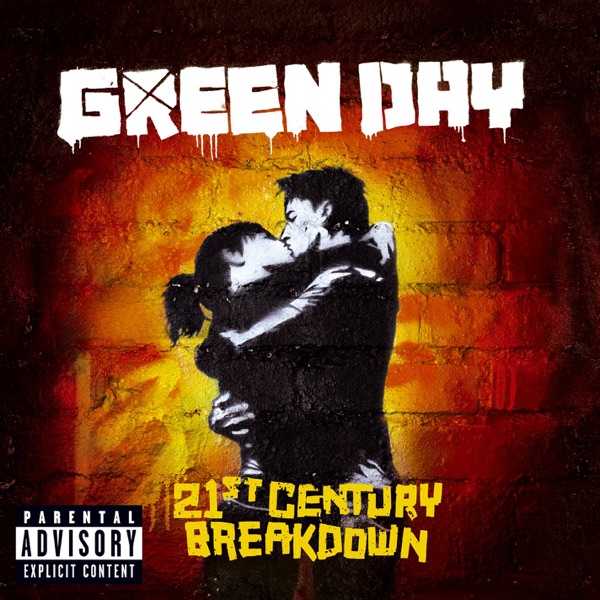 21st Century Breakdown available on iTunes
Green Day 21st Century Breakdown
After releasing the blockbuster album American Idiot in 2004, pop punk band Green Day is back with their 8th album 21st Century Breakdown. This album was over 4 years in the making, and the result is an 18-track rock opera produced by Butch Vig. Lead singer Billie Joel Armstrong is rallying against the establishment as always, but for Jim, he's not rallying as effectively. He hears a lot of Queen-like bombast. Jim thinks half of the album is amazing, but because of the other half, he gives it a Try It rating. Greg explains that this record deserves a number of listens, in sequence, something he says about very few albums these days. He thinks the bombast is actually reigned in pretty tightly, and believes 21st Century Breakdown is the best work they've done yet. Greg gives the album a Buy It.
Go to episode 181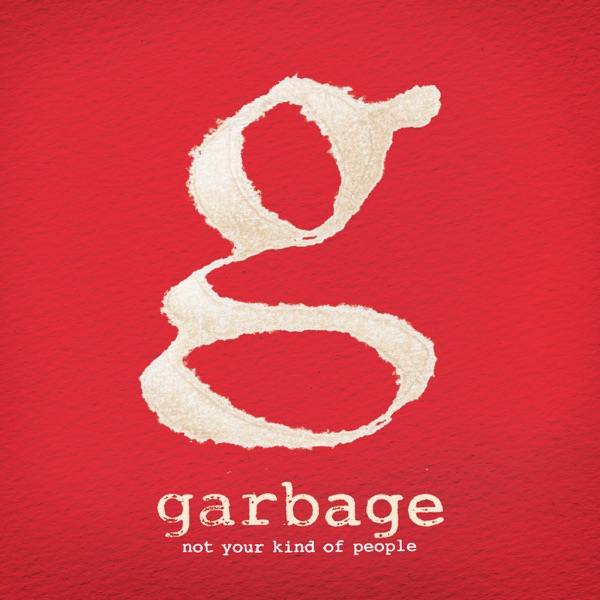 Not Your Kind of People available on iTunes
Garbage Not Your Kind of People
It's been awhile since we heard from Garbage - seven years in fact. Now the alt-rockers are back with a new studio album, Not Your Kind of People. At this point, Jim points out, Garbage is a nostalgia act. They first made a splash in the mid-nineties, convincing grunge kids to don Goth makeup and get out on the dance floor with singles like "Stupid Girl," and "Only Happy When It Rains." Some might say Garbage was also a cash-in project, with lead singer Shirley Manson and alt-era producers Butch Vig, Duke Erikson, and Steve Marker content to ride the grunge wave. But even Jim admits, you couldn't help tapping your foot to those singles. What has Garbage got for us in 2012? According to Greg, Not Your Kind of People offers singles just as good as any Garbage recorded back in the day. But after a seven-year hiatus, that's not enough. He never was much of a fan of Garbage albums, and that, along with the band's sound, hasn't changed. Jim agrees. Shirley Manson is still a compelling front woman, and who couldn't use a little goth dance music in their life? But ultimately, this is a Burn it album.
Go to episode 341