Results for bubblegum
interviews
The Flaming Lips
This week's guests are two of the members of Oklahoma's Flaming Lips, co-founder Wayne Coyne and long-time member, multi instrumentalist and co-songwriter Steve Drozd. Wayne chimes in that their two other current band members, Michael Ivins and touring drummer Clifford, couldn't make it to the interview. Ivins was too preoccupied erecting the UFO for that night's live gig in Chicago. Greg points out that Wayne at one time admitted he was part of a band that couldn't play, had a singer that couldn't sing, and heralded from an unknown town. Yet, here they are 25 years later, still going strong. As someone who wrote a book about The Flaming Lips. Jim continues to be astounded by the extensiveness of their career. He feels it parallels the career of Pink Floyd who had at least four different incarnations over 30 or 40 years. The Lips' first era was their '80s psychedelic era with it's key album In a Priest Driven Ambulance from 1990. On this album, former Lips drummer Jonathan Donahue replaced Nathan Roberts and the band collaborated for the first time with producer Dave Fridmann. Fridmann, who would go on produce many other Lips' albums, brought a higher level of musicality and production to the Lips' sound. In a Priest Driven Ambulance was also the album that introduced Steve Drozd to the Flaming Lips (he did not join the band until almost a decade into the band's career). Drozd loved the album's"loud psychedelic rock guitar"with "hokum balladry". Greg also adds that the record contained a non-ironic cover of Louis Armstrong's "It's a Wonderful World" amidst the cynical and cooler-than-thou indie rock community.
Even though the band started in 1983, it wasn't until 1992 that The Flaming Lips signed to a major label. The first album for Warner Brothers Records was Hit to Death in the Future Head. Wayne and the band saw this as an opportunity to make a record that's worth the"billion dollars"major labels can spend on albums. Greg feels that their new ambition really exceeded the ambition they had with their previous work. He feels it's clearly evident in 1993's Transmissions from the Satellite Heart. To Jim this album marks the moment when Wayne's songwriting started to rise from the background and move towards the caliber of the Lips' sonic density. Transmission from the Satellite Heart's, "She Don't Use Jelly" is such an example. Even though the song became their breakthrough"wiggy, novelty hit."it was a "beautiful bubble gum song with a poignant lyric" wrapped inside an amazing musical production. Wayne and the band knew almost from the beginning that the song could be a hit. The song's hook was created from the lyrics which Wayne got from equating smearing chapstick on your lips to buttering your toast. Wayne's story dispels the rock critic myth that these lyrics were a code for sex, drugs and rock 'n' roll. Greg brings everyone back to the dense sound of Transmissions From the Satellite Heart. He wonders how Steven came upon the idea layering the heavy"Bonham-esque"drums underneath pop songs. Steven admits that the sound was inspired by Larry Mullen's drums on U2's War.
Greg wonders if the band's next transformation happened after guitarist Ronald Jones left the band in 1996. Wayne agrees that Ronald's leaving changed the band. Although, Steve adds that he himself was burnt out and heavily into drugs at the time. At this point the Lips re-tooled into the era of their parking lot experiments, boom box experiments and the 1997 release of the four-CD album Zaireeka — an album designed for the listener play all four CD's simultaneously on four different sound systems in the same room. Each project was an orchestration of random sounds, a symphony of noise. Wayne wanted to try something new and take a chance.
After the band went through their two year sonic experiment they released the album The Soft Bulletin in 1999, which Jim considers a pop masterpiece. Wayne thinks the signature song from that album is "Race For the Prize". The song is in reference to two scientists fighting to cure a disease. Also on the album is "Waitin' for a Superman," inspired by Wayne and his brother jogging around the lake to deal with their father's bout with cancer. These two songs are full of meaningful and heartstung lyrics. Jim pipes in that that Wayne wouldn't have been able to write lyrics like this earlier in the Lip's career. Wayne chalks it up to the experience of life changing you, which changed him and the band for the better.
2002's Yoshimi Battles the Pink Robots is a continuation of the band's lyrical progression, especially with its song "Do You Realize??" Another key song is "Yoshimi Battles the Pink Robots Pt. 1." (You can hear their live performance here.)
The critical response to these last two albums was, as Jim puts it,"nothing short of ecstatic."The latest album, 2006's At War With the Mystics hasn't seen the same response (including from our own Greg Kot.) Steve and Wayne kind of expected it. They're just as happy to win a Grammy for a song titled, "The Wizard Turns On…The Giant Silver Flashlight And Puts On His Werewolf Moccasins."
Go to episode 94
reviews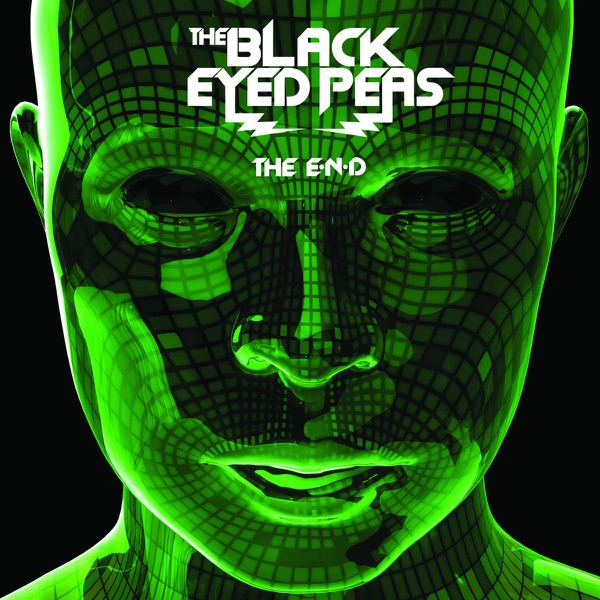 The E.N.D. available on iTunes
The Black Eyed Peas The E.N.D.
The Black Eyed Peas are hard to miss these days. After releasing a slew of hit albums and singles, they are back with The E.N.D. and its hit song "Boom Boom Pow." Jim was concerned that Will.I.Am had lost his touch after producing a number of failures for other artists. But the self-professed fan is happy to hear that the raps and beats are as silly as ever. He calls The E.N.D. a great summer album and gives it a Buy It. Greg compares the songs on this record to other frothy hits like "Who Let the Dogs Out." He admits the bubblegum formula is successful, but would never want to listen to an entire Black Eyed Peas album. He gives The E.N.D. a Trash It.
Go to episode 185
rock doctors
David & Family
The Rock Doctors' patient this week is David from Minneapolis. David's"ailment"is that he has a tough time finding music that both he and his kids will enjoy. As the father of four boys between the ages of three months and 10 years, that's quite a challenge. So far he's had luck with The Decemberists, Earth, Wind and Fire and Sugar — basically anything with great pop vocals and harmonies, as well as a good beat for dancing. And of course, some of his sons have fallen under the spell of tween pop star Kelly Clarkson.
Greg's prescription is New Magnetic Wonder, the latest album from Apples in Stereo. The Robert Schneider-fronted band that emerged out of the Elephant 6 collective offers a perfect mix of sunny, exuberant vocals and sophisticated arrangements. Plus, as Greg explains, Schneider is just a big overgrown kid (something that listeners who heard his interview on Sound Opinions can attest to).
Jim prescribes a dose of Smash Mouth. A couple of years ago the California garage popsters, who Jim thinks of as the male equivalent of No Doubt, released a greatest hits album called All Star Smash Hits. Jim explains that, as a fan of garage rock, David will appreciate their edgy aesthetic and punk covers. In addition, his kids are certain to enjoy the more bubble gum aspects of Smash Mouth's music and covers of songs like "I'm a Believer" (which they might already know from the Shrek 2 soundtrack).
A week later David returns to the doctors to report on his health status. He relays to Greg that he and all his sons really enjoyed the Apples in Stereo. He describes the band's music as fun and upbeat, as well as weird and experimental. David's wife was another story, but these doctors only agreed to please five patients… six might be pushing it.
Smash Mouth was something the whole family could agree on, especially for road trips and casual listening. The six year old described it as "a lot like rock and roll." But, David and his boys found the Apples in Stereo to be"meatier"and more interesting. Perhaps we've got four young rock critics in the making!
Go to episode 76