Results for Broken Social Scene
interviews
Feist
This week's guest is Leslie Feist, an up-and-coming singer/songwriter. Born in Calgary and bred in the Toronto music scene, Feist is one of many Canadian indie acts rising in popularity. It seems that our neighbor to the north is the next Seattle or Portland. Bands like Broken Social Scene and Peaches, who can both claim Feist as collaborators, plus The Arcade Fire, Wolf Parade, Metric, Stars, The Constantines, Hidden Cameras, and Death from Above 1979, are all coming out of Canada (and are all a far cry from Shania Twain or Bryan Adams). During her interview with Jim and Greg, Feist performs "Gatekeeper," "Mushaboom," and a cover of "Secret Heart" by Ron Sexsmith. There are a number of covers on her latest album, Let It Die, including "In and Out" by The Bee Gees and "Now at Last" by Blossom Dearie.
Go to episode 13
reviews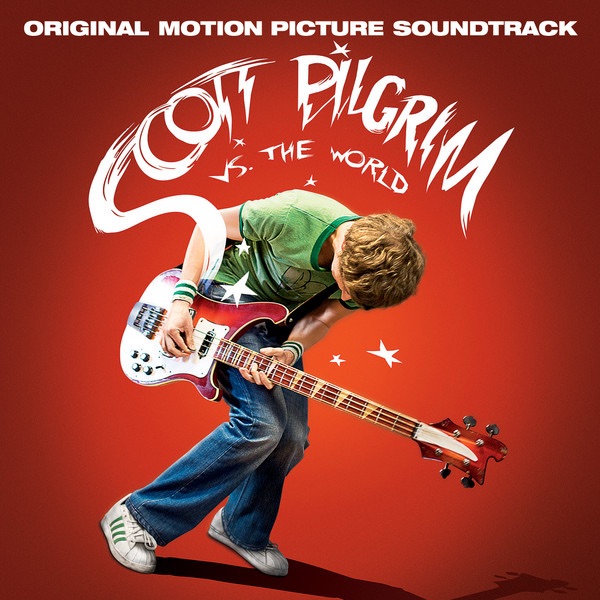 Scott Pilgrim Vs. The World available on iTunes
Nigel Godrich & Broken Social Scene & The Black Lips & Beck Scott Pilgrim Vs. The World
Reviews have been pretty solid for the movie Scott Pilgrim Vs. The World. But what about the music? The film was scored by producer Nigel Godrich, and the soundtrack features songs by Broken Social Scene, The Black Lips and Beck, or Sex Bob Omb as the fictional band is known in the film. Greg doesn't think it holds up much as an album. It's more of a souvenir of the movie than anything else. He gives it a Trash It. Jim calls Greg cold-hearted. He loves this"generation Y mixtape,"and tells people to get the record even if they don't see the movie (though he recommends that too). Jim gives a Buy It rating.
Go to episode 247
The Reminder available on iTunes
Feist The Reminder
Feist has the first album up for review this week. Leslie Feist has performed with Broken Social Scene and Peaches, and broke out as a solo artist with her 2004 album Let It Die. The Reminder marks the Canadian's move to Paris, and is another collection of romantic, intimate cabaret songs. Jim compares Feist's music to that of Nina Simone and Sade, but notes that it is a pale comparison. He"isn't buying"her easy-listening act, and wishes she'd do something half as dynamic as what she does with Peaches and BSS. Jim doesn't hesitate to give this former Sound Opinions guest a full-out Trash It. Greg is a little more kind, but wishes that the bedroom singer had actually emerged from her bedroom to make this record. He thinks her voice sounds terrific as always, but wasn't won over by most of the songwriting. He gives The Reminder a Burn It.
Go to episode 75
featured songs
Featured Songs
Beach House, Better Times, Teen Dream, Sub Pop, 2010
Beach House, Zebra, Teen Dream, Sub Pop, 2010 Live on Sound Opinions
Beach House, Wedding Bell, Devotion, Carpark Records, 2008
Beach House, Master of None, Beach House, Carpark Records, 2006
Beach House, Walk in the Park, Teen Dream, Sub Pop, 2010 Live on Sound Opinions
Beach House, Norway, Teen Dream, Sub Pop, 2010 Live on Sound Opinions
Beach House, Used to Be, Teen Dream, Sub Pop, 2010
Erykah Badu, Window Seat, New Amerykah, Pt. 2: Return of the Ankh, Universal Motown, 2010
Erykah Badu, Gone Baby, Dont Be Long, New Amerykah, Pt. 2: Return of the Ankh, Universal Motown, 2010
Malcolm McLaren, Double Dutch, Duck Rock, Polygram, 1983
The Rolling Stones, I'm Free, December's Children (And Everybody's), London, 1965
Broken Social Scene, World Sick, Forgiveness Rock Record, Arts & Crafts, 2010
The Drifters, Answer the Phone, I'll Take You Where the Music's Playing, Atlantic, 1965
Usher, There Goes My Baby, Raymond v. Raymond, LaFace, 2010
The Clash, Clampdown, London Calling, CBS, 1979
The Clash, London Calling, London Calling, CBS, 1979
Go to episode 229