Results for Brendan Benson
reviews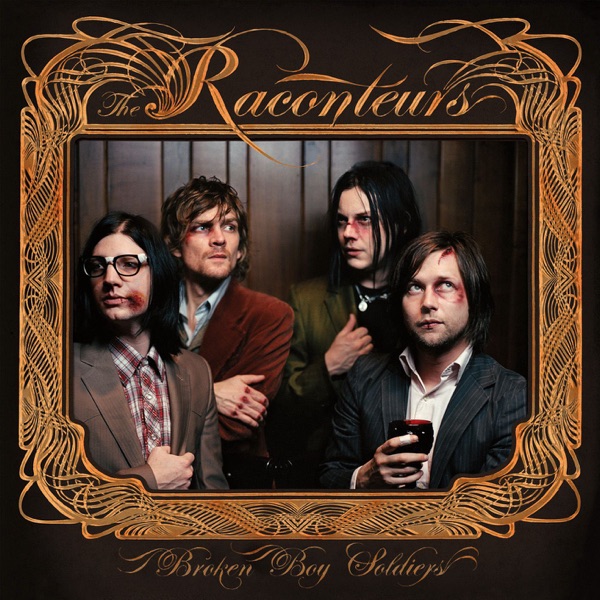 Broken Boy Soldiers available on iTunes
The Raconteurs Broken Boy Soldiers
The next album up for review is Broken Boy Soldiers by The Raconteurs. The Raconteurs is a side-project for Jack White of The White Stripes. He is joined by power popster (and fellow Michigan native) Brendan Benson as well as members of garage band The Greenhornes. This marks a bit of a departure for White, who favors a much more minimalist approach with the White Stripes, and Greg is not entirely impressed. He feels that too much of the record is merely a classic rock imitation. Greg suspects that White ceded too much power to Brendan Benson, and wishes that he made more innovative musical choices, as he did on the album he produced for country star Loretta Lynn. Broken Boy Soldiers gets a Burn It from this critic. Jim, however, cannot stop listening to The Raconteurs, and for him that's all that matters. Rock and roll has never been about originality, and according to Jim, every song is catchy and energetic. Jim would Buy It.
Go to episode 25
Consolers of the Lonely available on iTunes
The Raconteurs Consolers of the Lonely
Like Gnarls Barkley, The Raconteurs had a successful debut album in 2006. Now, Jack White, Brendan Benson and company are back with a follow-up called Consolers of the Lonely. From the start this project was clearly an opportunity for Jack White to step outside of the boundaries of minimalism that contain the music of The White Stripes. But at the core of all the instrumentation and experimentation of the first Raconteurs record were strong melodies. And for Greg, that's where the second album falls short. In addition to missing the great songs of the White Stripes, he found himself longing for their humor and eroticism. There isn't really anything appealing to Greg on Consolers of the Lonely, and he's not sure why the band rushed it out. Jim, who is an admitted fan of the art rock genre, says there is nothing worse than a bad art rock record — and this is a really bad art rock record. He notes that the band has made a point to encourage listeners to take in the album as a whole, but thinks this is terrible advice. There are only a couple of good tracks on the album, so listening to it as a whole was not an enjoyable experience for Jim. He calls it awful and depressing. Looks like our two hosts need the consoling. They both give the new Raconteurs a Trash It.
Go to episode 122