Results for Booker T. Jones
interviews
Booker T. Jones
When Jim and Greg were at SXSW, they were invited to interview soul legend Booker T. Jones in front of a live audience. This week, you'll get to hear some highlights of that interview. Jim and Greg start the interview by asking Booker how he became such a musical prodigy. The multi-instrumentalist, who has played tuba, piano, saxophone, guitar, oboe, and of course, most notably, organ, credits his musical family with steering him on that path. This path took him to Stax Records where he, Steve Cropper, Al Jackson, Jr., and Lewie Steinberg (later replaced by Duck Dunn) formed Booker T. and the MGs. While Booker was still in high school, the group recorded "Green Onions," which went on to become one of their most well-known hits.
Jim asks how Booker feels about being relegated to the role of"side man,"in music history, but the musician explains that he feels nothing but pride about being"best supporting musician."In fact, Booker explains that being a side man elevated him as a musician and allowed him to do so much more than he would have been able to solo. Some of the people our guest has recorded with over the years include Otis Redding, Sam and Dave, Ray Charles, and even Barbra Streisand.
Booker T. and the MG's not only played with an impressive cast in the studio, but on the road as well. Jim and Greg highlight his 1967 European tour with other Stax artists, and ask Booker what everyone must have been on to get that powerful, lighting fast tempos. Booker attributes that kind of energy and enthusiasm to people like Otis Redding and Al Jackson, describing them as"possessed people."The Monterey International Pop Music Festival followed in the summer of 1967, and Booker describes this experience as one of the most eye-opening of his life. With everyone (including the Hell's Angels) collectively joining in to ensure its success, this concert was an affirmation of the values of peace and love everyone there believed in. The MGs went on to perform with Neil Young and with many artists at the Bob Dylan tribute in 1992 including George Harrison and Eric Clapton, who he dishes on later in the interview.
Performing at Monterey eventually led Booker to leave his steady stream of jobs at Stax and venture out to California. As a solo performer and producer Booker challenged himself with a number of new projects including a collection of standards for his neighbor, Willie Nelson. He also worked in the studio with Stephen Stills, Rita Coolidge, Bill Withers and Neil Young.
Go to episode 72
reviews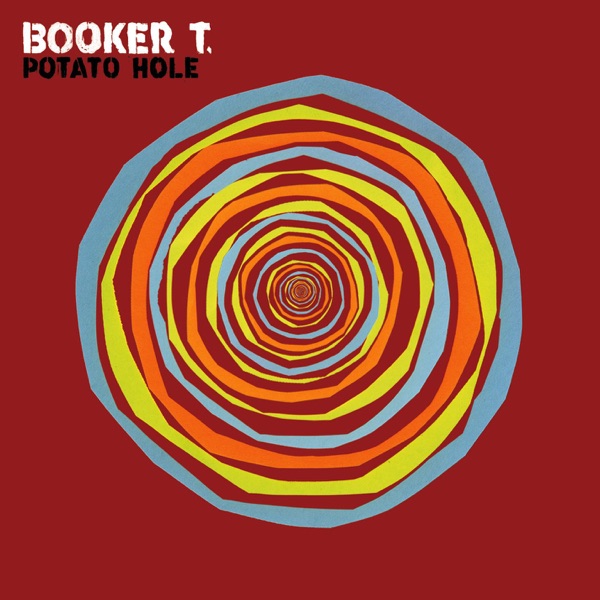 Potato Hole available on iTunes
Booker T. Jones Potato Hole
Multi-instrumentalist Booker T. Jones also has a new album out called Potato Hole. It's a rare solo release from the man behind much of the Stax Records sound. This time around he's joined up with Neil Young and the Drive-By Truckers for a more guitar-centric record. That was problematic for Jim, who wished there was more of a focal point. He gives Potato Hole a Try It. Greg was impressed when he heard about the project's esteemed line-up. But, for him it didn't translate to the music. Greg didn't hear anything persuasive and thinks Booker T. should stick to soul. He gives the album a Trash It.
Go to episode 178
featured songs
Featured Songs
Randy Crenshaw, Away Away, Pirates of the Caribbean: Swashbuckling Sea Songs, Walt Disney, 2007
Lily Allen, Not Fair, It's Not Me, It's You, Regal/Parlophone, 2009
Jill Sobule, Nothing to Prove, California Years, MRI, 2009
Jill Sobule, Palm Springs (Live on Sound Opinions), California Years, MRI, 2009
Jill Sobule, San Francisco, California Years, MRI, 2009
Jill Sobule, Empty Glass, California Years, MRI, 2009
Jill Sobule, I Kissed A Girl, Jill Sobule, Lava, 1995
Katy Perry, I Kissed A Girl, One of the Boys, Capitol, 2008
Jill Sobule, Nothing to Prove (Live on Sound Opinions), California Years, MRI, 2009
Jill Sobule, Wendell Lee (Live on Sound Opinions), California Years, MRI, 2009
Jill Sobule, A Good Life, California Years, MRI, 2009
The Handsome Family, Junebugs, Honey Moon, Carrot Top, 2009
The Handsome Family, Linger, Let Me Linger, Honey Moon, Carrot Top, 2009
The Handsome Family, Darling, My Darling, Honey Moon, Carrot Top, 2009
Booker T. Jones, Pound It Out, Potato Hole, ANTI-, 2009
Booker T. Jones, Hey Ya, Potato Hole, ANTI-, 2009
Booker T & the MG's, Green Onions, Green Onions, Stax, 1962
Tom Waits, Please Call Me, Baby, The Heart of Saturday Night, Asylum, 1974
Joni Mitchell, You Turn Me On I'm a Radio, For the Roses, Asylum, 1972
The Flying Lizards, Money (That's What I Want, ), The Flying Lizards, Caroline, 1979
Go to episode 178
Featured Songs
Talking Heads, Road To Nowhere, Little Creatures, Sire, 1985
Drive-By Truckers, Birmingham, Southern Rock Opera, Universal Distribution, 2001
Drive-By Truckers, The Southern Thing, Southern Rock Opera, Universal Distribution, 2001
Drive-By Truckers, Ray's Automatic Weapon (Live on Sound Opinions), Go-Go Boots, Red Distribution, 2011
Drive-By Truckers, Go-Go Boots, Go-Go Boots, Red Distribution, 2011
Drive-By Truckers, Let There Be Rock, Southern Rock Opera, Universal Distribution, 2001
Drive-By Truckers, The Thanksgiving Filter (Live on Sound Opinions), Go-Go Boots, Red Distribution, 2011
Bettye Lavette, Don't Let Me Be Misunderstood, Interpretations: The British Rock Songbook, Anti, 2010
Booker T. Jones, Hey Ya, Potato Hole, Anti, 2009
Patterson Hood, Rising Son, Killers And Stars, New West, 2004
Drive-By Truckers, Everybody Needs Love (Live on Sound Opinions), Go-Go Boots, Red Distribution, 2011
Drive-By Truckers, Daddy Learned To Fly, The Big To-Do, ATO, 2010
Gorillaz, Seattle Yodel, The Fall, Virgin, 2011
Gorillaz, Snake In Dallas, The Fall, Virgin, 2011
Johnny Thunders And The Heartbreakers, Chinese Rocks, L.A.M.F., Track, 1977
The Jealous Guys, Brainwashed By London, The Love Mixtape, self-released, 2011
Mothers Of Invention, You Didn't Try To Call Me, Freak Out!, Verve, 1966
Bob Dylan, Boots Of Spanish Leather, The Times They Are A-Changin', Columbia, 1964
Beatles, Taxman, Revolver, Capitol, 1966
Camper Van Beethoven, When I Win The Lottery, Key Lime Pie, Virgin, 1989
Go to episode 282