Results for Bono
reviews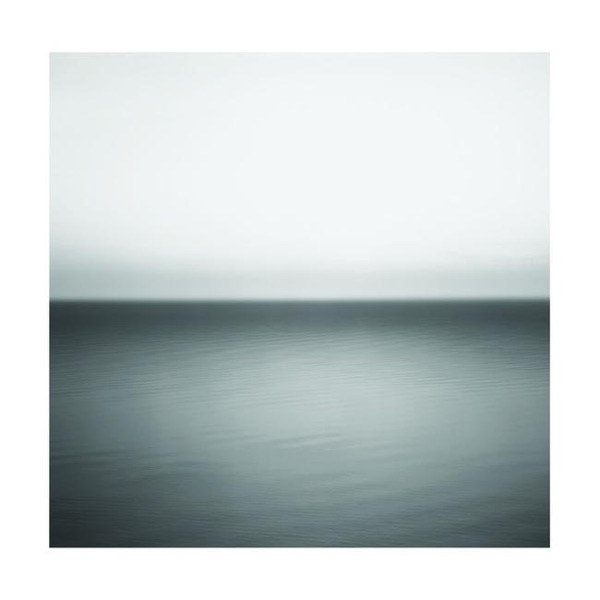 No Line on the Horizon available on iTunes
U2 No Line on the Horizon
Irish super rockers U2 have a new album out called No Line on the Horizon. It's the band's 12th album, and after a brief stint with producer Rick Rubin, they've returned to working with Brian Eno and Daniel Lanois. Greg was pleased to hear that after a couple of"U2 by numbers"albums, they've returned to emphasizing sound. They've restored the sense of mystery and atmosphere on a handful of tracks. But, Greg wishes the entire album was like that. He doesn't feel they quite pulled it off and gives No Line on the Horizon a Try It. Jim is shocked to hear himself say it, but he disagrees. Bono was wrong to suggest this record is the band's best, but Jim thinks they are definitely still relevant. And he finds the good tracks so extraordinarily good that they overshadow the bum ones. Jim gives the new U2…a Buy It!
Go to episode 170
Songs of Innocence available on iTunes
U2 Songs of Innocence
Bono, The Edge, Larry Mullen, Jr. and Adam Clayton have certainly made headlines with their free iTunes release Songs of Innocence. It seems not all music fans want everything for free. But not as much has been said about the album content itself. So, Jim and Greg are here to give it a Buy It, Burn It or Trash It rating. Greg doesn't pull any punches. He says "This is what a dinosaur does in its last days"—trying the same old moves in an effort to survive. The soft rock album lacks originality and spirit, a fact made more galling by nods to music greats like Joey Ramone and Joe Strummer. And don't forget about all the pretension, Jim adds. U2's Songs of Innocence gets a double Trash It.
Go to episode 461
rock doctors
Rachel
Next up Drs. Kot and DeRogatis call another patient in from the waiting room. Rachel from Chicago, IL describes her musical symptoms as that of being stuck in a rut. She explains that she hasn't purchased any music in the past few years, and only listens to albums or mixes that her friends give her. Rachel is eager to improve her musical health though, and is willing to take her medicine — however bad it tastes. In order to steer Jim and Greg in the right direction, Rachel gives her medical/musical history . She counts U2 (during the Joshua Tree-era) and Tom Petty as two of her favorite artists, and explains that she really appreciates melody and lyrics in her music.
Dr. Jim gives the first prescription. He clues into Rachel's heartland rock leanings, but also wants to challenge her more. He decides to give the patient a dose of Wilco. Like '80s-era U2 and Tom Petty, Jeff Tweedy and the members of Wilco are strongly influenced by guitar-based American folk and rock. There is a strong emphasis on lyrics and on telling stories of the American condition. But like U2, who chose to work with avant-garde producer Brian Eno on The Joshua Tree, Wilco can also be very experimental. Jim finds this is especially true of their last album A Ghost is Born.
Dr. Greg is up next. He suspects that one of the things Rachel likes so much about her favorite music is how anthemic it is. Both Bono and Petty are strong frontmen that get a rise out of their audiences. He believes this is also the case with the music of Montreal band The Arcade Fire. In fact, U2 opened up their last tour with a performance of the song "Wake Up" off their debut album Funeral. Again, the Arcade Fire might be a little more stylized than what Rachel is used to, but Greg hopes she will appreciate their epic sound.
A week later, the patient returns. Rachel relays that she is feeling a bit better, but is not totally cured. She realized that some of the Wilco and Arcade Fire songs were actually already in her iTunes collection without her even knowing it. Rachel enjoyed both albums, but not completely from beginning to end. She liked the more anthemic songs on Funeral like "Rebellion (Lies)" and "Crown of Love," but found some of the tracks a little noisy. However nothing was as noisy as Wilco's 15-minute experimental jam "Less Than You Think." But, even Jim and Greg agree that it's OK to skip past that"test"to more traditional pop/rock compositions like "Theologians" and "The Late Greats." Rachel doesn't think she's replaced her favorite standards, but looks forward to keeping up with these two bands and getting more new music like… The Shins (up next in the show).
Go to episode 61
news