Results for Bob Johnston
classic album dissections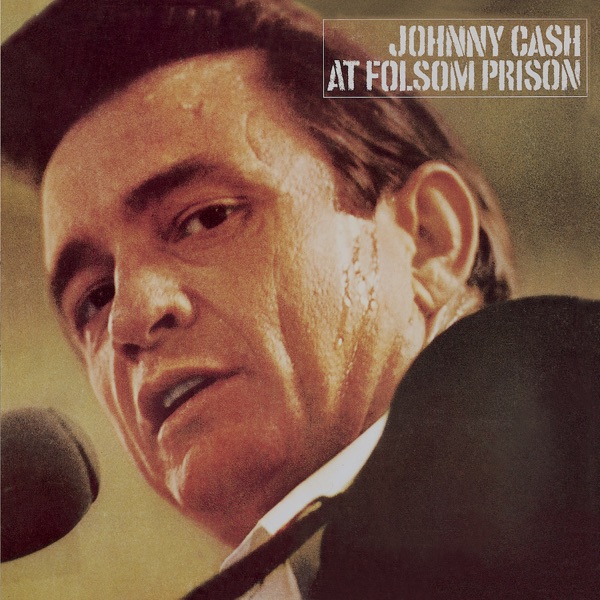 At Folsom Prison available on iTunes
Johnny Cash At Folsom Prison
Johnny Cash's At Folsom Prison turns 45 this month, and Jim and Greg celebrate its birthday by revisiting their Classic Album Dissection. Considered one of the greatest live recordings in rock 'n' roll history, At Folsom Prison marks a turning point in Johnny Cash's long career. As Greg explains, by the late sixties Cash was considered a has-been. He'd been through a divorce, developed a drug problem, and was releasing albums of questionable taste. But in 1968, Columbia producer Bob Johnston took the "Man in Black" up on his long-time idea of recording at a prison. It's a fitting location, Jim notes, for an artist who'd spent time in the slammer himself. At Folsom Prison captures Cash's moment of redemption. Backed by Carl Perkins and the Tennessee Three and joined onstage by June Carter, Cash sang about the prison experience in songs like "Folsom Prison Blues," "Dark as a Dungeon," and "Greystone Chapel." At Folsom Prison swept the Country Music Awards that year, cementing Cash's comeback.
Go to episode 392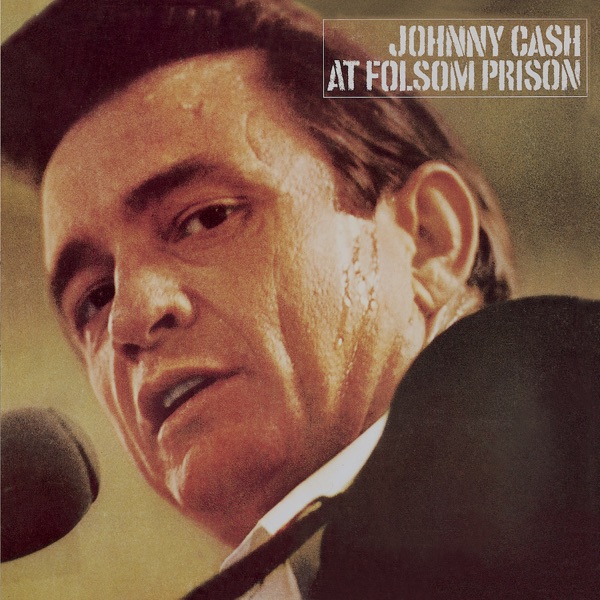 Live at Folsom Prison available on iTunes
Johnny Cash Live at Folsom Prison
Live at Folsom Prison has been regarded as one of the greatest live recordings in rock and roll history and marks a point of redemption in Johnny Cash's long career. As Greg explains, he was considered by many to be a has-been. But, in 1968 Columbia producer Bob Johnston took Cash up on his long-time idea of recording at a prison. The singer had previously played shows in prisons, but had not recorded. It's a fitting location for the"man in black,"since he had flirted with trouble and had spent some time in jail. He also went through a divorce, developed a drug problem, and seemed to be all but finished in the music industry. But one of Folsom's guest vocalists, June Carter-Cash, played a huge role in helping Johnny Cash get his life back on track. Cash won the Album of the Year at the 2nd annual Country Music Awards for Folsom Prison, and it helped make him a huge star again.
The location of the recording was a key factor to the album's success. Folsom Prison was not a friendly place. As Jim describes, it was an ugly, smelly, scary"dungeon"where law-abiding citizens would not feel very comfortable. But Cash wanted to record an album there because he showed empathy toward the prisoners, and the performer's cool demeanor brought out an energy and excitement in the audience that hadn't been heard in live recordings before. In addition to June Carter, Cash's band at Folsom consisted of the Tennessee Three, Carl Perkins and the Statler Brothers.
Jim and Greg pick out the key songs on At Folsom Prison to wrap up the dissection. Greg goes with "25 Minutes to Go". It was written by Shel Silverstein from the perspective of a convict on Death Row who is counting down the minutes of his life. You can hear the crowd's enthusiastic response throughout the song.
Jim discusses "Greystone Chapel", the last song on the album. It was written by Glen Sherley, a former inmate at Folsom. The Reverend Gresset introduced Cash to the song the night prior to the performance, and it moved Cash so much so that he decided to make it his closing song.
Throughout Johnny Cash's entire career, he walked a line between sinfulness and redeeming grace. At Folsom Prison highlights Cash's artistic intentions, not to preach at the prisoners of Folsom, but to relate to their situations. He was singing as one of them, a sinner, who would rather hang out with prisoners than "some of the 'saints' he'd met."
Forty years later the album is still inspiring artists such as Reverend Horton Heat, Pine Valley Cosmonauts, and Uncle Tupelo.
Go to episode 141
news
Music News
The biopic film Straight Outta Compton debuted this past weekend to a monster box office earning over $56 million. The movie tells the story of the group N.W.A. and how they created the blue print for west coastand gangster rap in the '80s and early '90s. Jim recently saw the film and thought more about the biopic genre in general. He thought that this was a VH1-type film that largely glossed over many of the important truths of the band's history, including Dr. Dre's misogyny in both his lyrics and his actions. Greg agrees that the story of Dee Barnes, a female journalist covering N.W.A who was physically assaulted by Dre, was excluded from the film. Jim ultimately thinks the biopic doesn't work as journalism or biography, but instead acts as a missed opportunity to tell the whole truth of the story.
Two celebrated '70s producers passed away this week: Bob Johnston, longtime Bob Dylan producer, and Billy Sherrill, creator of the countrypolitan genre and producer of George Jones and Tammy Wynette. As an in-house producer for Columbia Records, Johnston produced some of Dylan's most notable albums, including Blonde on Blonde and Nashville Skyline. Johnston also served as the producer for Johnny Cash's At Folsom Prison, which only came about after Johnston's persistent efforts. With a similar determination, Sherrill ignited the careers of country artists like Jones and Wynette with hit songs "He Stopped Loving Her Today" and "Stand By Your Man." However, Greg chooses to honor Sherrill by playing The Staple Singers' "Why Am I Treated So Bad," a track that he produced before entering the country music scene. Sherrill produced songs for early R&B artists when no other producer would, earning him tremendous respect.
Go to episode 508