Results for Benmont Tench
interviews
Benmont Tench
Benmont Tench is one of the most prolific keyboardists in rock and roll, and his iconic organ solos on songs like "Refugee" make him the understated driving force of Tom Petty and the Heartbreakers since its inception in 1976. Aside from his success with the Heartbreakers, he's found a fruitful career as a sideman and session musician for artists like Bob Dylan, Stevie Nicks, Johnny Cash and others. Also, he released his first and only solo album in 2014, You Should Be So Lucky. Tench joins Jim and Greg for a candid and funny conversation about his experiences in the music business, the genesis of the Heartbreakers and much more. He also gives an exclusive live performance of a track off his solo record.
Go to episode 602
specials
Remembering Tom Petty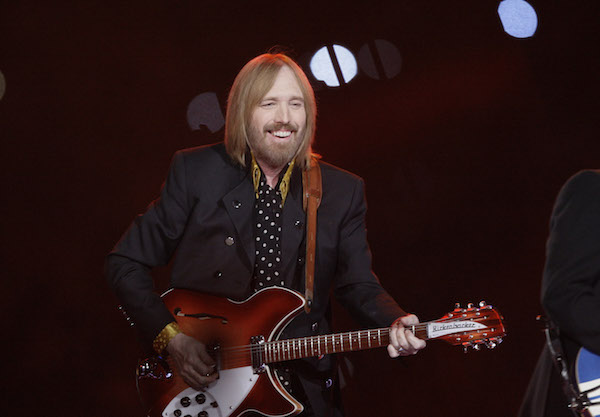 Through four decades of success, Tom Petty entertained audiences around the world. Jim and Greg now pay tribute to a man who defined classic rock. Petty died at age 66 after suffering cardiac arrest in his Malibu home. Throughout the show, Jim and Greg play excerpts from an exclusive Sound Opinions interview with Tom Petty from 2003.
In the interview, Tom Petty discusses meeting Elvis Presley as a child in Florida and falling in love with rock 'n' roll. He also reminisces about hanging out with Bob Dylan and George Harrison, his idols and future bandmates in Traveling Wilburys. Jim and Greg make a case for Petty's underrated songwriting abilities and share some of their favorite of his songs. Plus, we hear from recent Sound Opinions guest Benmont Tench, founding keyboardist for Tom Petty and the Heartbreakers, about hearing "American Girl" for the very first time.
Go to episode 619
featured songs
Featured Songs
The Beatles, Sgt. Pepper's Lonely Hearts Club Band, Sgt. Pepper's Lonely Hearts Club Band, Capitol, 1967
The Beatles, Sgt. Pepper's Lonely Hearts Club Band (Reprise), Sgt. Pepper's Lonely Hearts Club Band, Capitol, 1967
The Beatles, Good Morning Good Morning, Sgt. Pepper's Lonely Hearts Club Band, Capitol, 1967
The Beatles, Lovely Rita, Sgt. Pepper's Lonely Hearts Club Band, Capitol, 1967
The Beatles, She's Leaving Home, Sgt. Pepper's Lonely Hearts Club Band, Capitol, 1967
The Beatles, With A Little Help From My Friends, Sgt. Pepper's Lonely Hearts Club Band, Capitol, 1967
The Beatles, A Day In The Life, Sgt. Pepper's Lonely Hearts Club Band, Capitol, 1967
Benjamin Booker feat. Mavis Staples, Witness, Witness, ATO, 2017
Benjamin Booker, Off the Ground, Witness, ATO, 2017
Benjamin Booker, Believe, Witness, ATO, 2017
Tom Petty and the Heartbreakers, Learning To Fly, Into The Great Wide Open, MCA, 1991
Tom Petty and the Heartbreakers, Don't Do Me Like That, Damn the Torpedoes, MCA, 1979
Mudcrutch, On the Street, Through the Cracks, MCA, 1995
Mudcrutch, I Can't Fight It, Through the Cracks, MCA, 1995
Tom Petty and the Heartbreakers, Breakdown, Tom Petty and the Heartbreakers, Shelter Records, 1976
Tom Petty and the Heartbreakers, American Girl, Tom Petty and the Heartbreakers, Shelter Records, 1976
Tom Petty, Free Fallin', Full Moon Fever, MCA, 1989
Tom Petty and the Heartbreakers, Refugee, Damn the Torpedoes, MCA, 1979
Fleetwood Mac, Silver Springs, Silver Springs (Single-B-side), Warner Bros., 1976
Tom Petty and the Heartbreakers, Hope You Never, Songs and Music from "She's the One", Warner Bros., 1996
Brian Eno, My Squelchy Life, Nerve Net, Warner Bros., 1992
Johnny Cash, Hurt, America IV: The Man Comes Around, American Recordings, 2002
Johnny Cash, Danny Boy, America IV: The Man Comes Around, American Recordings, 2002
Bob Dylan, Not Dark Yet, Time Out of Mind, Columbia, 1997
Benmont Tench, Wobbles (Live on Sound Opinions), You Should Be So Lucky, EMI, 2014
Tom Petty and the Heartbreakers, The Waiting, Hard Promises, MCA, 1981
Stacy Lattisaw, Call Me, Personal Attention, Motown, 1988
David Bowie, Life on Mars?, Hunky Dory, RCA, 1971
The Plimsouls, A Million Miles Away, Everywhere at Once, Geffen, 1983
Tim Buckley, Dolphins, Sefronia, Discreet, 1973
The Black Angels, Half Believing, Death Song, Partisan, 2017
The Church, Columbus, Heyday, Parlophone, 1985
Go to episode 602